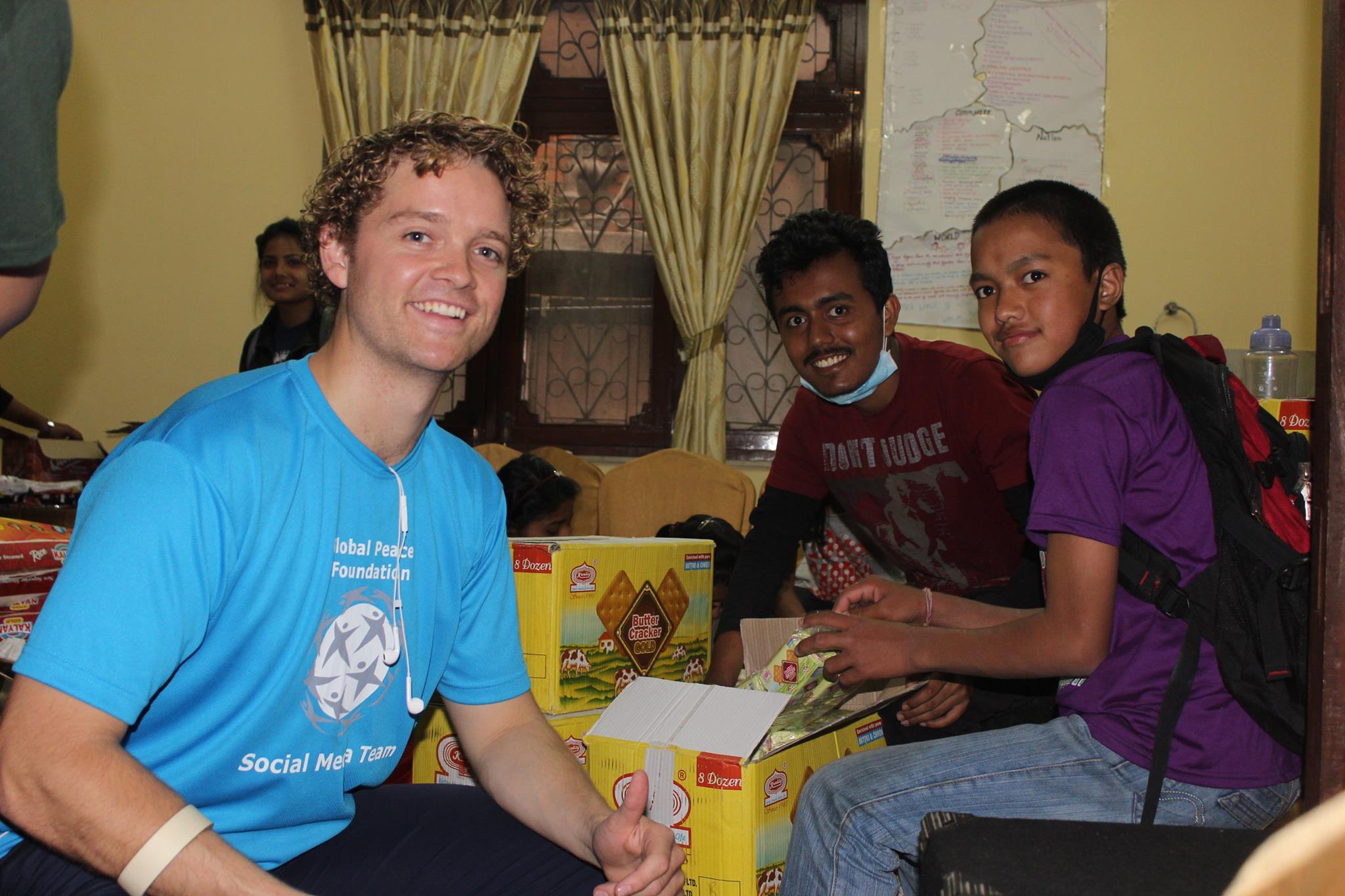 Christchurch – May 28, 2015
New Zealand's Student Volunteer Army founder Sam Johnson is launching a second humanitarian aid mission to help outlying villages in Nepal following last month's earthquake that killed more than 8000 people.
See a Radio New Zealand article here
Johnson flies to Nepal next week with a team of five people where they will help villagers build temporary shelters to serve as their homes and schools. Getting children back in school is vital to prevent many young people being forced to go to Kathmandu where often they become slaves instead of getting an education.
The mission team includes a police sergeant, two experienced trained disaster responders and two Australians – one originally from Nepal and another from Canterbury, now farming in Perth. Johnson says they will train young villagers to put up shelters in remote areas as well as oversee construction.
"We are working our local partners, Rise Nepal, again who are a diverse group of young people busy distributing aid and building monsoon proof shelters. Their goal is to distribute 1000 shelters at a cost of just $150 each over the coming months. The shelters can house up to 50 people. We are launching another funding drive for people who want to directly buy and sponsor a shelter.
"We will be taking urgent medical supplies and other essential equipment on a 12 hour drive and a three hour trek to get to these remote places which have been without help since the earthquakes.
"Disaster zones are complex and I am just grateful for support from Air New Zealand, the Asia Pacific Alliance for Peace and Development and personal contributions so that 100 percent of our limited funds can be spent on the ground.  Anyone who wants to support out aid mission can see the link on my website.
"Our partnership with local Nepalese is incredible. It's their disaster, their country and they are very proud and thankful to have international support in making a difference. The generous backing we are getting has enabled the New Zealand community to help these very capable young people help their communities."
Johnson and some of his team will also go to the Asia Pacific Alliance for Peace and Development meeting in Mongolia. Sam will be co-leading disaster preparedness training and planning how we can further engage thousands more youth groups around Asia in disaster preparedness to be crisis leaders.
For further information contact Make Lemonade media consultant Kip Brook on 0275 030188.