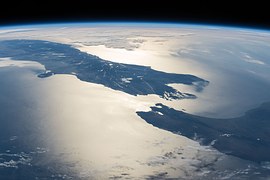 Christchurch – January 29, 2016
Kiwis may be divided over the flag, the growing cost of Auckland and the Christchurch rebuild but New Zealand is still the front runner in the vote over which is the best country in the world. Make Lemonade staff say.
More than 20,000 people have already voted in British Telegraph newspaper's annual travel awards as to which country they think is the greatest on Earth. The voting is still open for Telegraph Travel's annual awards, which recognises the best destinations, travel companies and airlines around the world.
There are 14 categories in all, each voted for by readers, but perhaps the most prestigious is the award for the world's best country. The United States picked up the title in 2011, but for the past three years New Zealand has been dominant. As if being the best in the world at rugby isn't enough.
So how are we faring this year? Pretty well. More than 20,000 travellers have had their say, and we are the front runner once again. But there's a host of rivals hot on its heels and with voting open until February 14, there's more than enough time for that to change.
The top 10 so far are: New Zealand, Maldives, South Africa, Namibia, Japan, Australia, Burma, Tanzania, Botswana and Mauritius. Here's where to vote.
As an added incentive for people in the United Kingdom who vote, they will be entered into a prize draw, with 27 holidays worth a total of £1 million up for grabs. They include a stay for 12 people in a luxury Andalusian villa, worth £45,000, a grand tour of Italy, worth £85,000, and a cruise to the Galápagos, worth £30,000.