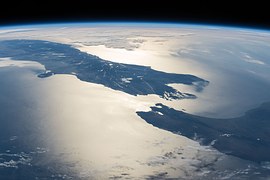 Christchurch – February 29, 2016
Earthquakes in Christchurch, they just keep coming. It's hard to believe that the first big shake was almost five and a half years ago. The fatal February 22, 2011 earthquake that killed 185 people caused more than $45 billion of damage.
Two strong shakes – one severe – in February will result in more earthquakes for Christchurch. It's part of life. But there are a lot of positives. Most of Christchurch's utilities – power, water, high fibre, sewerage etc – have been repaired under the ground.
So the city is in that respect ahead of any other Australasian city. It is becoming a smart city with a big hub of hi tech companies that are really making a difference to a vibrant, new and a totally different city.
The CBD is slowly, but surely, being rebuilt. The Cathedral has to be saved and safely strengthened. It must be kept as a symbol of Christchurch's resilience – even if just as a peaceful memorial site. Much of the old stock of heritage buildings have gone. We need some reminders of the past. Some prefer to forget about how they survived the quakes yet everyone remembers where they were when the biggest quakes have struck like loud freight trains.
Most people are getting on with life post-2011; most people are resilient but there is huge empathy for those who do struggle mentally with the stress and fear of ongoing earthquakes. There is plenty of support for them if needed.
Christchurch is an exciting city on the rebuild and people are very loyal and supportive in a closer-knit community. People want to be happy and stay positive and enjoy work, weekends, holidays and home life.
We want everyone to stay safe but we often wish visitors from other parts of New Zealand may experience a strong earthquake so they can at last understand and comprehend what it is like to get through a hefty jolt – to see the ground wobble like jelly, to see buildings and cars bob up and down like corks in the ocean.
For people some distance from Christchurch the big quakes have largely been forgotten. Auckland people don't really worry about volcanic eruptions. It's something that just won't occur in our lifetime.
People in Christchurch always worried Wellington would be the city that would be rocked. It still could be and that's the reality for Wellingtonians. A big shake may be around the corner. Other low-lying coastal cities' fears may be about tsunamis and sea level rise.
GeoNet says within the next year, there is a 59 percent probability of one or more earthquakes of magnitude 5.0 to 5.9 occurring again in Christchurch. So Christchurch people are braced for more severe shaking. They are not out of the woods yet.
Young Christchurch people may become more resilient and better equipped to cope with and manage their lives once they leave school and set out on their own journeys in life. There's a lot of be thankful for having reached this far and the excitement of the rebuild, new restaurants, cafes, bars, shops balances many of the painful difficulties of the past.