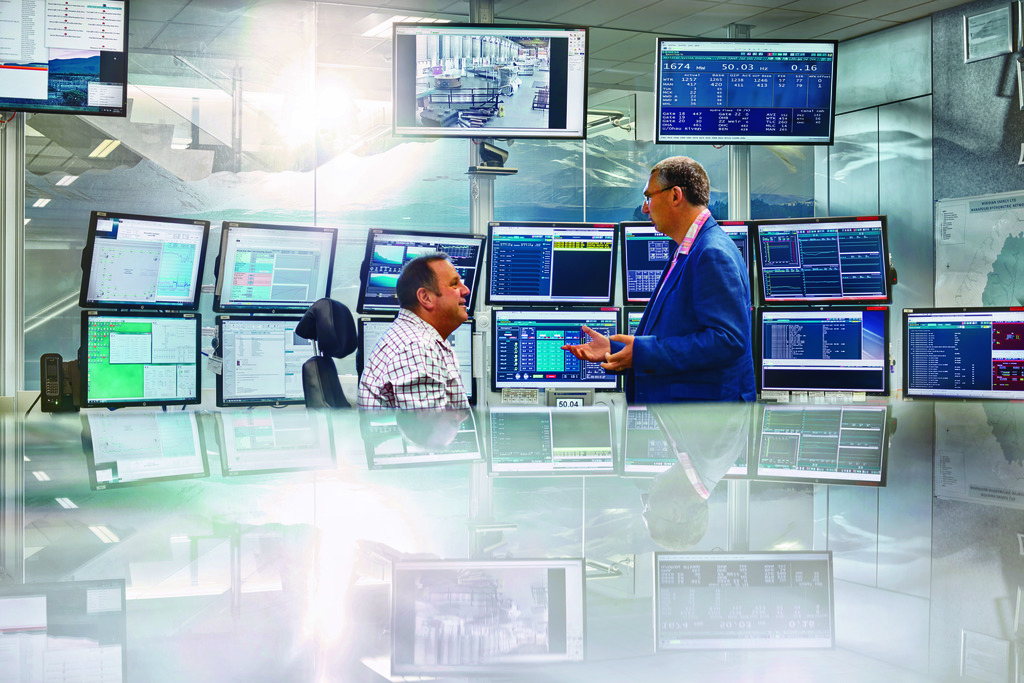 Wellington – The Tech sector touches all of New Zealand but a major NZTech investigative study find that regional economic growth throughout New Zealand is crucial to the overall economic growth of the country.
Auckland, Wellington, Christchurch and their surrounding regions account for almost two thirds of national gross domestic product and are the connectors to the rest of the world. However, New Zealand's rural areas drive the country's largest industry, primary production.
The report is the first of its kind ever and recommends that the industry, government and regional development agencies develop a co-ordinated national and regional digital strategy, to tie together the various regional digital strategies, share resources, create specialisation and avoid unnecessary competition.
NZTech suggests the government consider economic development opportunities in the tech sector when considering extending ultra-fast broadband (UFB) and rural broadband initiatives (RBI) networks.
NZTech chief executive Graeme Muller says adopting technology is essential for both the survival and economic growth of rural New Zealand. New communication technology, especially the Internet, can connect businesses with their customers and employees regardless of the physical distance between them.
"It can provide opportunities for people to enjoy country lifestyles but work in city jobs. It can enable businesses to find, attract and sell to customers from across the world," Muller says.
"The economic case for New Zealand's ongoing investment in fast broadband networks is strong. It presents a big opportunity for regional New Zealand. While there are economic benefits from clustering in larger cities, technology and the fast internet infrastructure can enable information sharing virtually so even our regional towns should be able to grow vibrant tech sectors.
"Wharf42 in Tauranga is a great example of a firm in regional New Zealand that is supporting the clustering of local tech firms directly with Silicon Valley. In April this year they organised a delegation of 30 New Zealand agritech companies to attend the Silicon Valley AgTech Conference in the US.
"The mix of Auckland's industry is moving towards knowledge-intensive sectors, including ICT, media, financial and insurance services, all of which are big users of tech services. Auckland has a third of New Zealand's population and it accounts for almost half of the tech sector's income, employment, GDP and exports.
"The tech sector is contributing $7.8 billion in GDP to the Auckland economy and providing 47,682 jobs. The Auckland ICT sector is a significant contributor to local GDP, generating $6.2 billion in 2015, while the Auckland high tech manufacturing sector leads the way in exports.
The Auckland tech sector is large and diverse with a broad range of ICT and high tech manufacturers that are world leaders in their markets. These include Compac Sorting Equipment, Glidepath, Vista Group, Orion Health, Online Republic, Rocket Labs and TranscribeMe," Muller says.
Earning New Zealand's highest household incomes, three-quarters of Wellingtonians are employed in high-skilled occupations. The region has a tech sector with high levels of innovation, R&D and business collaboration. Wellington accounts for 11 percent of the national population, the Wellington tech sector produces 14% of the national tech sector employment and 15 percent of its GDP. Tech sector firms generate $2.4billion worth of GDP for the local economy, bring in $690 million in exports and employ almost 13,500 people, the report says.
Wellington is also home to a thriving software development industry. Wellington headquartered, cloud-based accounting software company Xero is rated the most innovative company in the world by Forbes. Wellington is also the home to many lesser known but globally successful tech firms including Wipster, Greenbutton, Area360, Optimation and Parts Trader.
Physically New Zealand's biggest region, Canterbury has a large agricultural sector. Continued growth in the dairy sector depends on the innovative use of high tech farm management techniques, including water and nutrient management. Christchurch is the high-tech manufacturing centre of New Zealand.
The Christchurch tech sector contributes $2.4 billion worth of GDP and 14,837 jobs to the local economy. Christchurch has a high proportion of high-tech manufacturing firms and is New Zealand's second largest manufacturing centre. It is headquarters to iconic New Zealand companies such as Hamilton Jet, Tait Communications, Skope, Dynamic Controls and Skellerup.
The tech sector is not limited to main cities. Dunedin, Tauranga, Hamilton and Palmerston North all have thriving and growing tech industries. Many regions are too small to make an impact on their own. But as a country, if we did a better job of connecting and working together there would be less fragmentation of resources and better results, the landmark report says.
For further information contact New Zealand Technology Industry Association chief executive Graeme Muller on 021 02520767 or Make Lemonade media specialist Kip Brook on 0275 030188
Photo – credit: Chris Sisarich  http://www.nzstory.govt.nz/assets/monitoring-the-wind