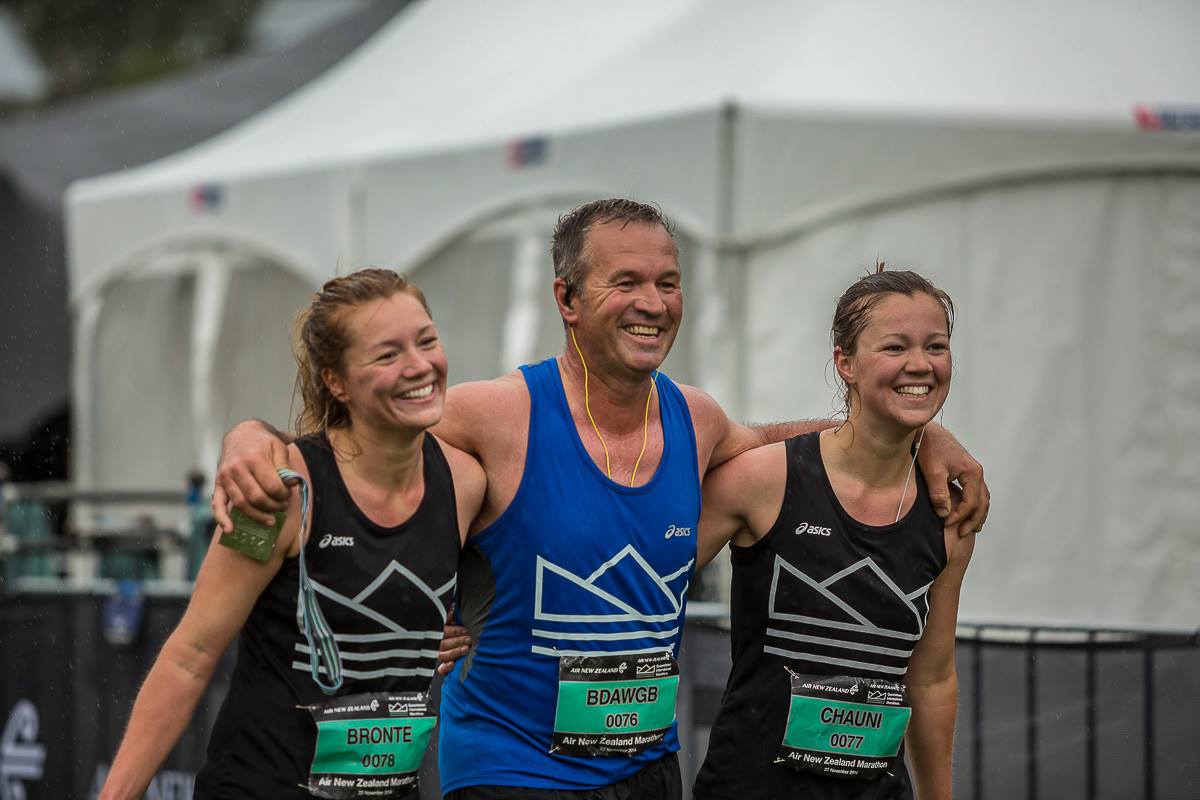 Auckland – Queenstown Lakes, the adventure capital of the world, could now claim to be the events capital of New Zealand.
The Air New Zealand Queenstown international marathon won the best major event at the prestigious New Zealand Association of Event Professionals (NZAEP) annual awards tonight.
As well as winning the best major event, other key Queenstown Lakes events were under the spotlight. Challenge Wanaka was a best major event finalist and its organiser, Victoria Murray-Orr was named event professional of the year. Challenge Wanaka has become an iconic event, not just in New Zealand but throughout the triathlon world internationally.
Topping off the amazing list from Queenstown lakes was best major event finalist, the BMW ISPS Handa NZ Open in Arrowtown and also the best partnership award finalist, the Audi Quattro Winter Games.
The Queenstown International Marathon is a running festival incorporating 42km, 21km, 10km and kids' run options. The event is set between the world renowned Crown and Remarkable mountain ranges and taking in the best highlights of the Queenstown lakes region including Millbrook resort, Arrowtown, Lakes Hayes, Shotover River, Lake Wakatipu and finishing in the heart of Queenstown.
NZAEP chief executive Vicki Watson says the vision for the Queenstown Marathon was to become recognised as the world's most scenic race. It is marketed as a must-do event and has successfully attracted mass participation to create New Zealand's largest annual running event.
"Choosing Queenstown as the destination was a winner with runners proving they were willing to travel and stay for a holiday. An additional 22 Air NZ flights (2300 seats) was added to the weekend's schedule from Auckland, Wellington, Christchurch and Sydney, with almost a 22 percent increase from the previous year.
"Local business support and feedback has been phenomenal with local retail, tourism and hospitality businesses recording record trading days over the event weekend. The estimated economic benefit delivered into the region was $7.2 million," Watson says.
More than 9000 people took part in the Air New Zealand Queenstown marathon last year. About 90 percent of these were visitors to Queenstown including almost 15 percent from overseas.
The judging panel included Tourism NZ chief executive Kevin Bowler, Creative NZ chief executive Stephen Wainwright, NZ Media and Entertainment chief executive Michael Boggs, Eventfinda chief executive James McGlinn and head of NZ operations of the ICC Cricket World Cup 2015, Dame Therese Walsh.
NZAEP was set up 10 years ago to advocate for the burgeoning events sector in New Zealand. The annual awards aim to establish excellence in benchmarking the industry, judging not just what the event is, but how it was run.
For further information contact NZAEP chief executive Vicki Watson on 027 5376088 or Make Lemonade media specialist Kip Brook on 0275 030188.
Photos: Scenes from the Queenstown marathon