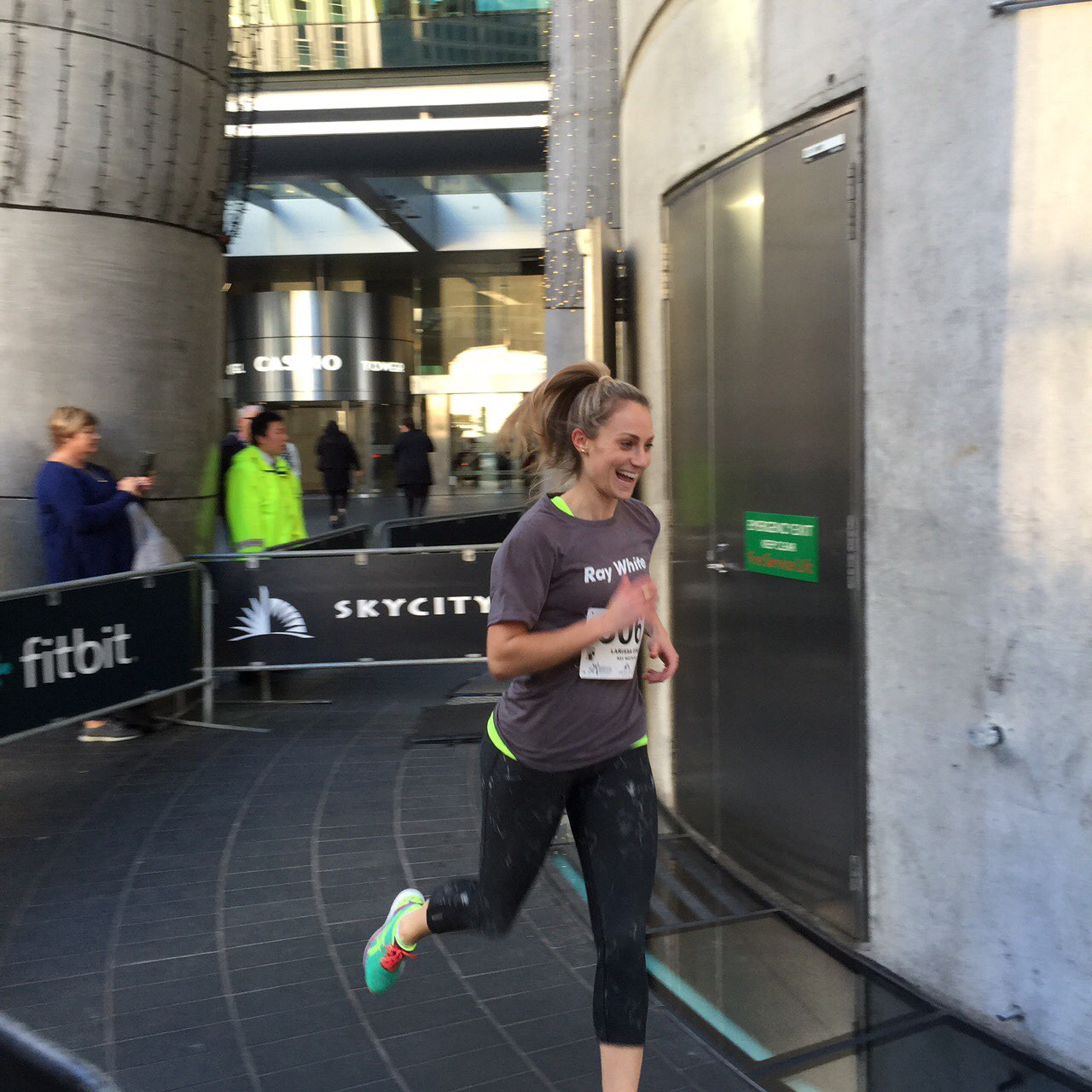 Auckland – Ray White real estate has raised more than $16,000 for the Leukaemia and Blood Cancer New Zealand (LBC) in the annual Auckland Sky Tower Stair Challenge.
Nineteen Ray White employees took part in the challenge, several for the fourth year in a row. Ray White New Zealand chief executive Carey Smith leapt up the stairs in a personal best time and raised $6691 alone for LBC. Nearly 500 people ran up the tower on Friday.
Leukaemia has affected some team members personally. Larissa Dyke, a New Zealand track and field sprinter had a message a few hours prior to the race from an old high school friend saying she had be diagnosed with leukaemia two weeks to the day and is now in hospital receiving treatment.
Her friend couldn't speak highly enough of the care she has received since arriving in Auckland. Dyke dedicated her race to her friend in support of the difficult journey she is going through at the moment.
Smith, who recorded a personal best 14 minutes 57sec, said staff from their head office, Birkenhead, Pinehill and North Shore took part in the challenge up the Sky Tower, which is the tallest building in the southern hemisphere, with 1103 stairs.
"We do every year because it is important to us to support the community and assist those less fortunate."
"The LBC does not receive any government funding so we feel committed to help the charity grow their services and enabling them to support patients and their families across the country.
"I must admit that each year gets a little harder and the final flights are very challenging. But everyone has their challenges and this is one I look forward to each year on behalf of those who really struggle and have a daily challenge just to get through each and every day."
Ray White NZ team of Smith, John Tanner and Wayne Maguire is the fourth year in a row they've participated.
The Sky challenge in total raised a record $408,000. Smith was the second highest individual on the fundraising leaderboard and the Ray White NZ team was six on the leaderboard raising $8238.
Leukaemia and Blood Cancer New Zealand is a national organisation dedicated to supporting patients and their families living with a blood cancer – leukaemia, lymphoma or myeloma or a related blood condition.
With six Kiwis being diagnosed with a blood cancer or related condition every day and receiving no government funding, the Sky Challenge event is crucial to helping raise funds and awareness to continue the service.
For further information contact Make Lemonade media specialist Kip Brook on 0275030188.
Photo: Ray White NZ's Larissa Dyke