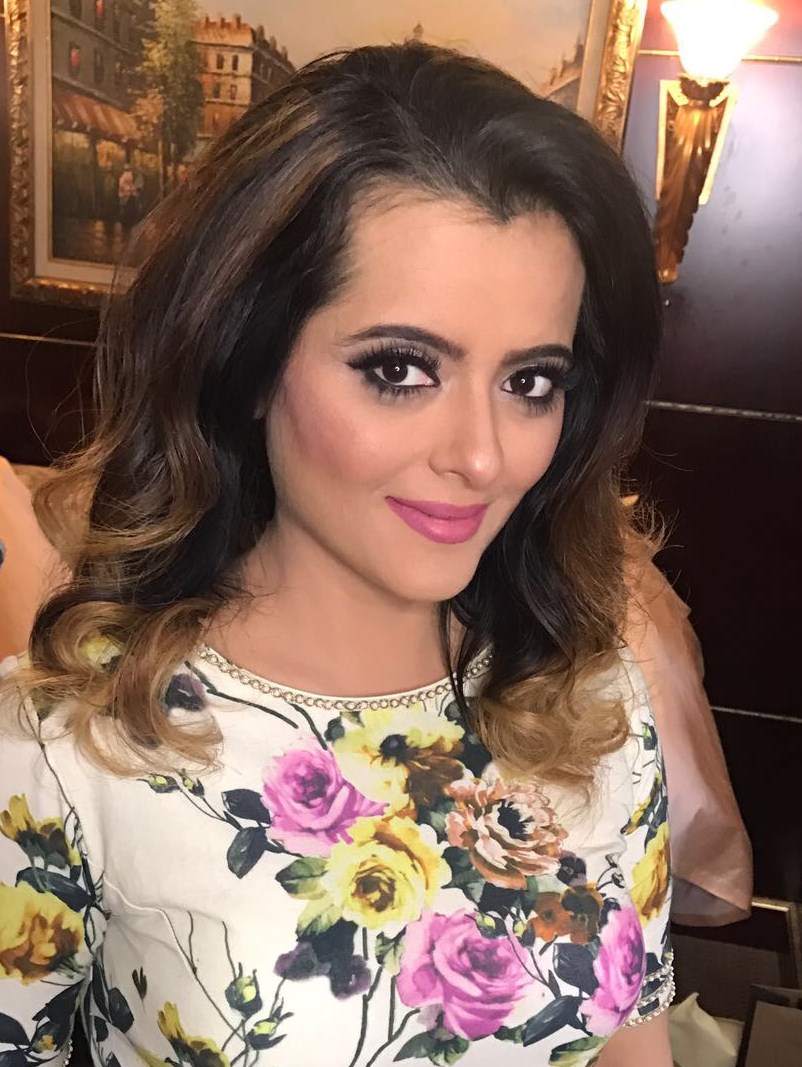 Auckland – A leading New Zealand artist, Auckland's Rewa Walia, will soon feature in one of the world's biggest digital online art exhibition.
Her iconic digital-symbol works will be displayed on the Wrong Pavilion website page, with a page dedicated to her work. The online exhibition will open to the public on November 1 until January 31 next year.
"My works are all digital, which means they were created using digital medium on my tablet and have been sent for the exhibition as images to be downloaded for the online show, Walia says.
"I have used social media symbols, such as Twitter and Facebook, quite a lot in my series as like most New Zealanders I am on those sites a lot. and that's what inspired me to start the series in the first place.
"I was intrigued by Instagram and started an account with regular posting of images. The fact that it reached so many people I would have never met otherwise drove me to post more and more images to see the response.
"This increased my interest, and I was soon addicted to regular posts. I used a design software to create all the art and started posting them on Instagram. Within seconds someone from around the other side of the world was liking my work.
"This pushed me to further create works and post them. Soon it developed into a series and was liked by top artists in the art world. This made me realise the power of technology and how easy it was to make the world much smaller, and accessible.
"I have used twitter, Facebook and YouTube symbols quite a lot as it was the medium I thought was making more of an impact on our daily lives. I have also used Instagram, and other popular brand symbolically, such as Mickey Mouse and McDonalds, to make a comparison of how these are also embedded in our lives along with technology.
"The online exhibition website is supportive of technology and they want to create, promote and push positive forward-thinking contemporary digital art to a global audience.
"The Wrong exhibition is the world's largest and most comprehensive international digital art biennale. More than 1100 artists are involved.
"For me, there was a turning point in the art I was creating for digital technology and by using the medium of technology, where it turned into an emotional dialogue with an invisible viewer in cyber space.
"It's almost like I took on the role of the receiver and started looking at my own work as though created by someone else, forming a dual reality, this I believe is the nature of the digital world. It is very easy to be consumed by cyber space so much so that you start to question, what is reality?
"We cannot escape the growth in technology, however it's impact on culture is inevitable. I am excited by the new forms of expression and experimental thinking it offers. It is liberating to be able to express freely in the digital forum and get instant feedback from people.
"We live in a fast -ed society, where everything is compared. I suffered from anxiety a few years back and it was a result of me wanting to fit in. I want to share my story by replicating through symbols scenarios where life has been consumed by technology."
Walia has crated nearly 100 digital artworks and her works have appeared in dozens of exhibitions. She has an arts degree from Mumbai.
For further information contact Make Lemonade editor-in-chief Kip Brook on 0275 030188
Photo: Rewa Walia.