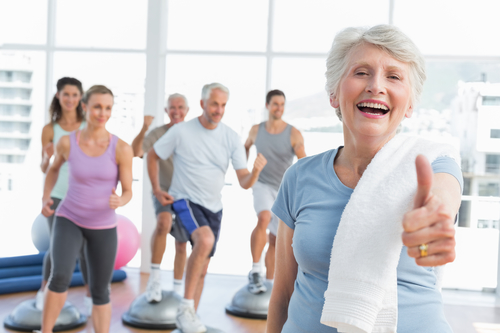 Christchurch – New UK research has found that even people who have been quite inactive much of their life will benefit from exercise when they are middle age or older.
A Cambridge University team of researchers examined the relationship between trends in physical activity levels over time and mortality risk among adults in middle age and older.
ExerciseNZ chief executive Richard Beddie says many Kiwis will be shocked to learn that New Zealand is the 13th worst in the world for physical inactivity and the worst in the developed world. He says it is just appalling.
"Exercise is the #1 sport in New Zealand with more than half a million participants and growing research confirming the health benefits of activity for all Kiwis. But we should be much better than that in terms of numbers.
"We have a massive crisis in New Zealand in terms of people's inactivity. We urgently need a co-ordinated approach to solve it involving government, local authorities, schools and workplaces so we can increase the quality and length of life of all New Zealanders and reduce the burden on the public health system," Beddie says.
"The exercise industry is ready and willing to do its part and we want to present to a government select committee on how to address the issue. We need action and we need it now," Beddie says.
Exercise can lower the risk of cardiovascular disease, cancer, diabetes and increase life expectancy, as countless research studies have shown.
The UK academic research looked at the effects that exercise in middle and older age have on the risk of premature death and lifespan. So, no matter when anyone starts to exercise in life, they can still reap the benefits.
Beddie agrees it is not too late for the almost 50 percent of New Zealanders that don't do enough physical activity to earn the health benefits of exercise.
"World Health Organisation guidelines say people should exercise 150 minutes of movement a week, or 30 minutes five times a week or 90 minutes of moderate to intense activity a week.
"The Cambridge research showed that even those that have been inactive for much of their lives will make significant health gains in life expectancy and quality of life if they start moving more regularly.
"The UK team examined how changes in exercise levels over time affect a person's risk of dying from any cause, as well as dying from specific conditions — such as cardiovascular disease."
The researchers found out how much exercise older adults need in order to boost their reasoning skills and their brains' processing speed.
Also, the results suggested that even if someone decided to exercise after being physically inactive, the benefits for longevity would still be significant.
For further information contact Make Lemonade news director Kip Brook on 0275 030188.