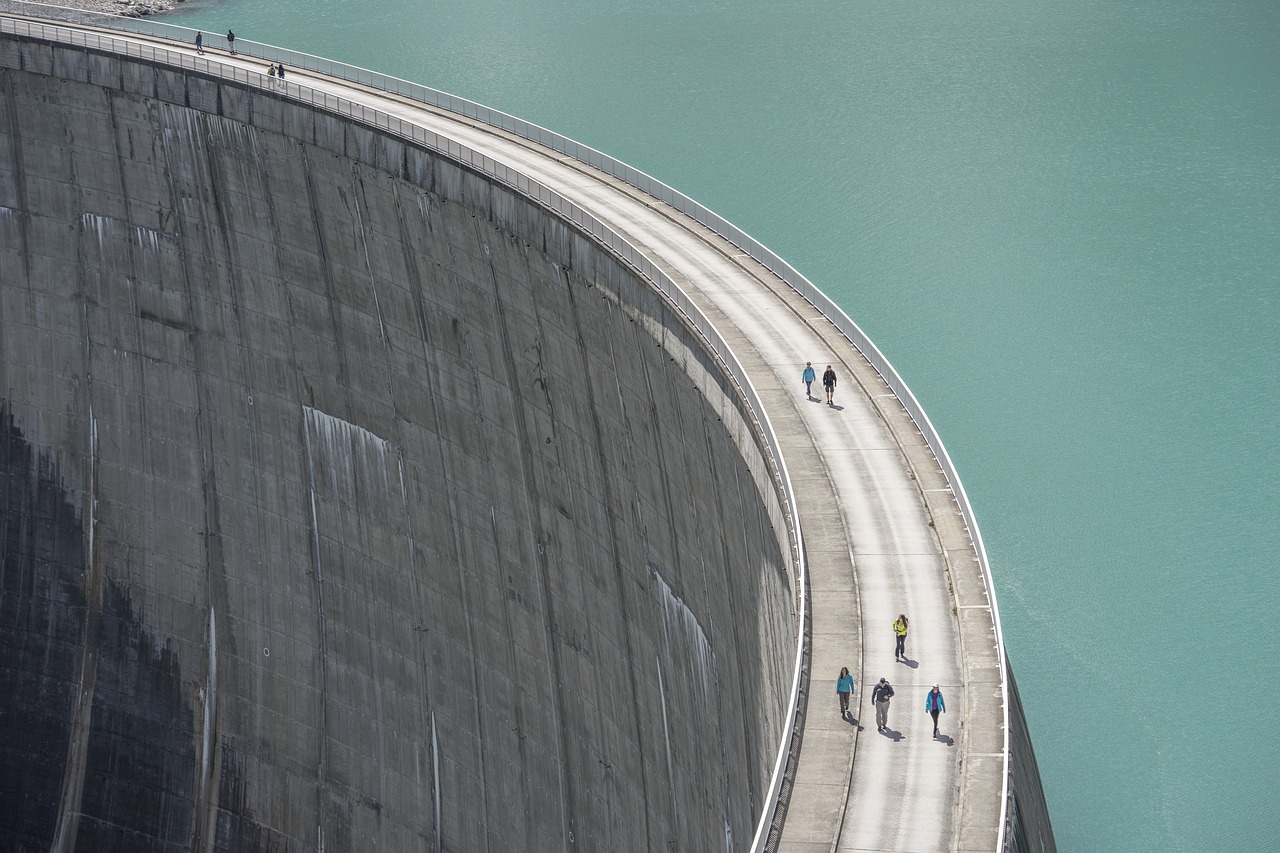 An MBIE paper regulating the safety of New Zealand dams says there is no current comprehensive scheme to monitor and maintain the structural integrity of the country's dams.
Until now, some regional authorities have placed maintenance conditions in resource consents which has resulted in some dams having fewer conditions than others, while some older dams have no conditions at all.
As dams in Aotearoa age, there is growing recognition of the scale of hazards that dams are exposed to, such as earthquakes, floods and storms.
Dams are critically important to the New Zealand economy and investment in dam infrastructure is worth billions of dollars.
They are used to store water for urban water supply, irrigation, hydro electricity generation, enhancing fisheries and recreation. Dams can also be used for effluent storage, flood management and mine tailings.
They fail for many reasons and failures can arise at any stage in a dam's life. Failures can be caused by human error or natural events and include movement or failure of the foundations or supporting structures, cracking, internal erosion, overtopping, inadequate maintenance, acts of deliberate disturbance and flooding.
Emergency workers in northern India are still searching for as many as 150 people after floodwaters, caused by glacier collapse, burst open a dam, killing 26 people last month.
A dam that burst in China's Guangxi region last year, after days of heavy rain, could be a forerunner of more tests for many of the country's 94,000 aging dams as climate change produces more extreme weather.
The special nature of dams, particularly the potential risk they pose to people, property, and the environment downstream of the dam, often remote from the dam site, means that a unique regulatory approach is required.
Dams that present a potential risk to people, property, and the environment need to be identified and appropriately managed. MBIE says a dam safety scheme is required to ensure that dams are being managed appropriately proportionate to the potential risk they pose.
Based on the current New Zealand Inventory of Dams (NZID), the proposed classification threshold would capture an estimated 903 dams or approximately 27 per cent of dams in the NZID.
The new regulations are largely based on internationally reviewed guidelines written by the New Zealand Society on Large Dams.
Benmore on the Waitaki River is the country's biggest dam located on New Zealand's largest manmade lake, Lake Benmore. Construction started in 1958 the first power was produced in January 1965. Initially it was going to be a concrete dam but advances in dam building techniques meant Benmore was able to be built using earth.
The dam is owned and operated by Meridian Energy, which is 51.02 percent owned by the government.