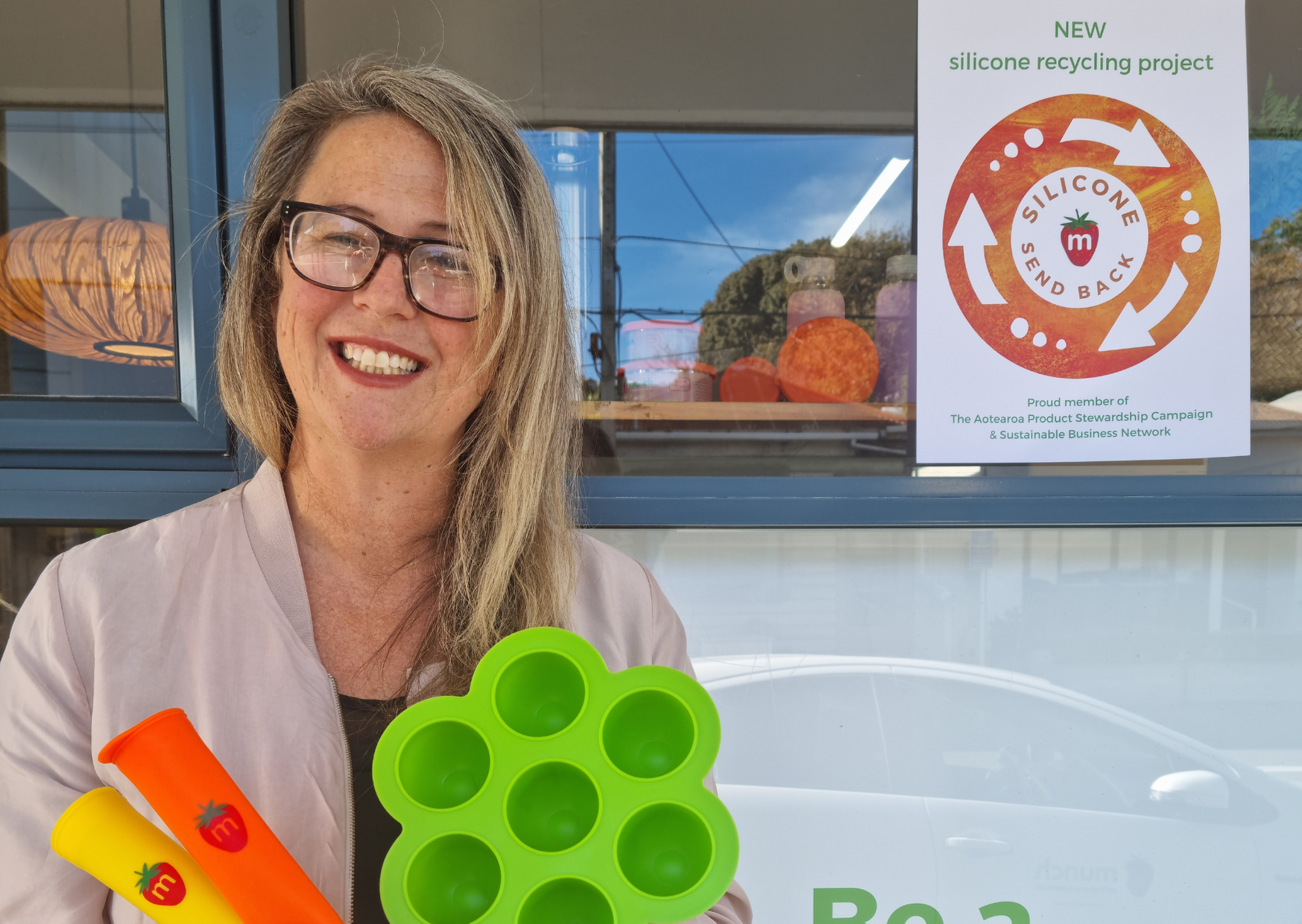 Te Whanganui a Tara – A silicone recycling scheme, just launched, is reportedly the first of its kind in New Zealand.
The Silicone Send Back system, with support from the Sustainable Business Network, is a recycling pilot that will collect and repurpose post-consumer silicone products.
Any food grade silicone products that are no longer being used can be sent to Munch Cupboard in Te Whanganui a Tara.
Silicone Send Back is an extension of what Munch has been doing for several years, Munch founder Anna Bordignon says.
Munch was founded more than five years ago to offer families safe, eco-friendly plastic-free products for baby feeding, food storage, lunchboxes and for sustainable kitchens.
"The whole product lifecycle is looked at to be sustainable and ethical. It's about how products are made and how we dispose of them," Bordignon says.
"We are excited to lead this silicone recycling pilot for New Zealand, so we can avoid silicone going into landfills. Currently there are no silicone recycling options.
"The first stage for Silicone Send Back is collecting silicone no longer in use around the country. The second stage will be repurposing it to make silicone products using the recycled silicone right here in Aotearoa.
"The reason we use silicone at Munch is because of its thermal stability and durability properties. It is non-toxic and ideal for baby and food storage products and a great alternative to plastic."
Although more research is required on the subject of silicone and its possible chemicals, it's definitely more eco-friendly and healthier than products made of plastic.  Silicone is made from silica found in sand.
One of the reasons why silicone is considered to be a good alternative to plastic is because it doesn't contain harmful chemicals that linger in plastic such as phthalates and BPA.
Photo: Munch Cupboard's Anna Bordignon