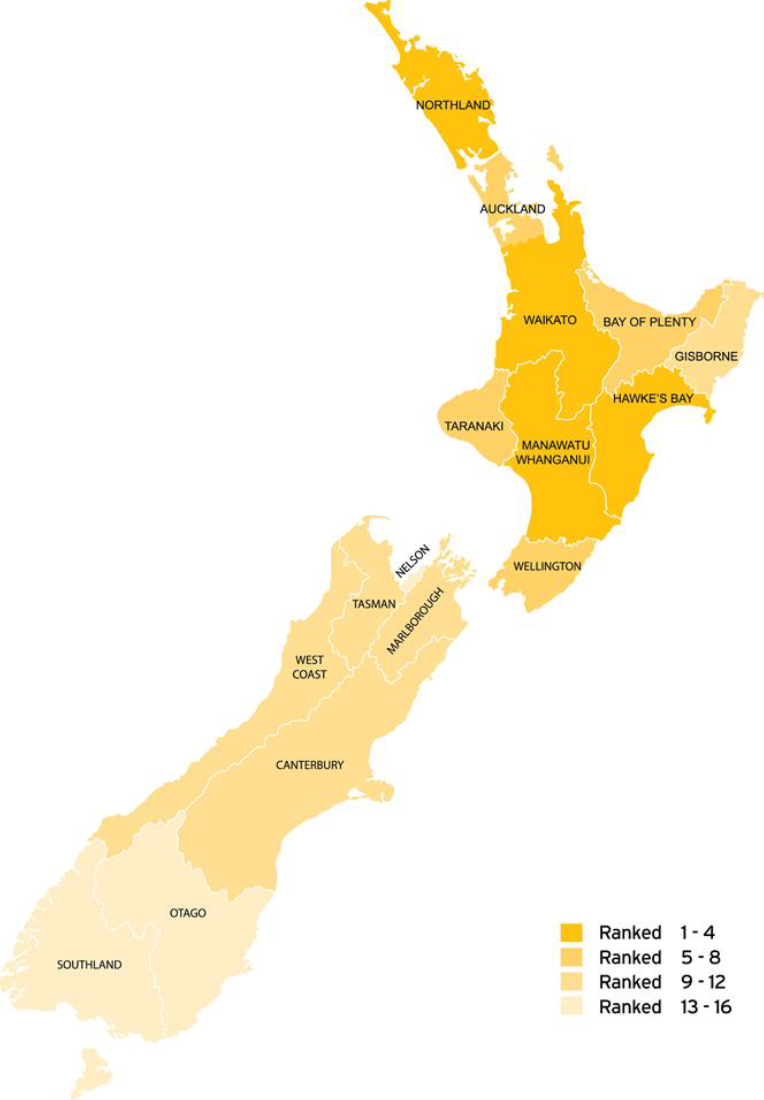 Otautahi – The South Island is falling behind the north and the gap is widening, in the latest ASB regional economic scoreboard.
The North Island takes the top nine spots and the South Island the bottom seven.
Northland retains its top spot on the scoreboard for the third consecutive quarter.
Hawke's Bay hangs on in second place, with house prices up 27.2 percent. They also had a big surge in new car sales this quarter, up 32.5 percent.
Southland drops to the bottom of the scoreboard with soft statistics across the board.
The island divide has sometimes been a trend in the past but it has become even more obvious in the latest scoreboard.
International tourism makes up a larger portion of spending in the South Island in areas like Queenstown, the West Coast and the Sounds, so they have been impacted by covid.
The South Island property market also hasn't been as constrained as it is up north, and consequently, it hasn't enjoyed as much of a residential construction boom, and house price gains have been a bit more modest.
Canterbury was the strongest performing South Island region, up three ranks to ninth, just behind Auckland. The province is benefitting more from surging commodity prices than some of its neighbours.
In the three months to March 2021 rural regions generally outperformed the major urban centres on the scoreboard.
Northland's forestry sector contributed significantly to this, in part thanks to the recovery in China.
Waikato continued as a microcosm of the broader New Zealand story, taking fourth place thanks to its large exposure to the dairy sector.
The ongoing resilience of the country's primary sector has helped support the broader New Zealand economy through the pandemic which is set to continue.
Food and beverage exports have been performing exceptionally well, all covid things considered and it shows no sign of slowing.
It's not surprising to see regions with a high reliance on agriculture and farming generally performing better than others.
House prices have continued to be both an economic stimulus and a policy challenge for the country, hitting new all-time highs in the last three months. Tax policy changes may not curb the runaway market as much as hoped.