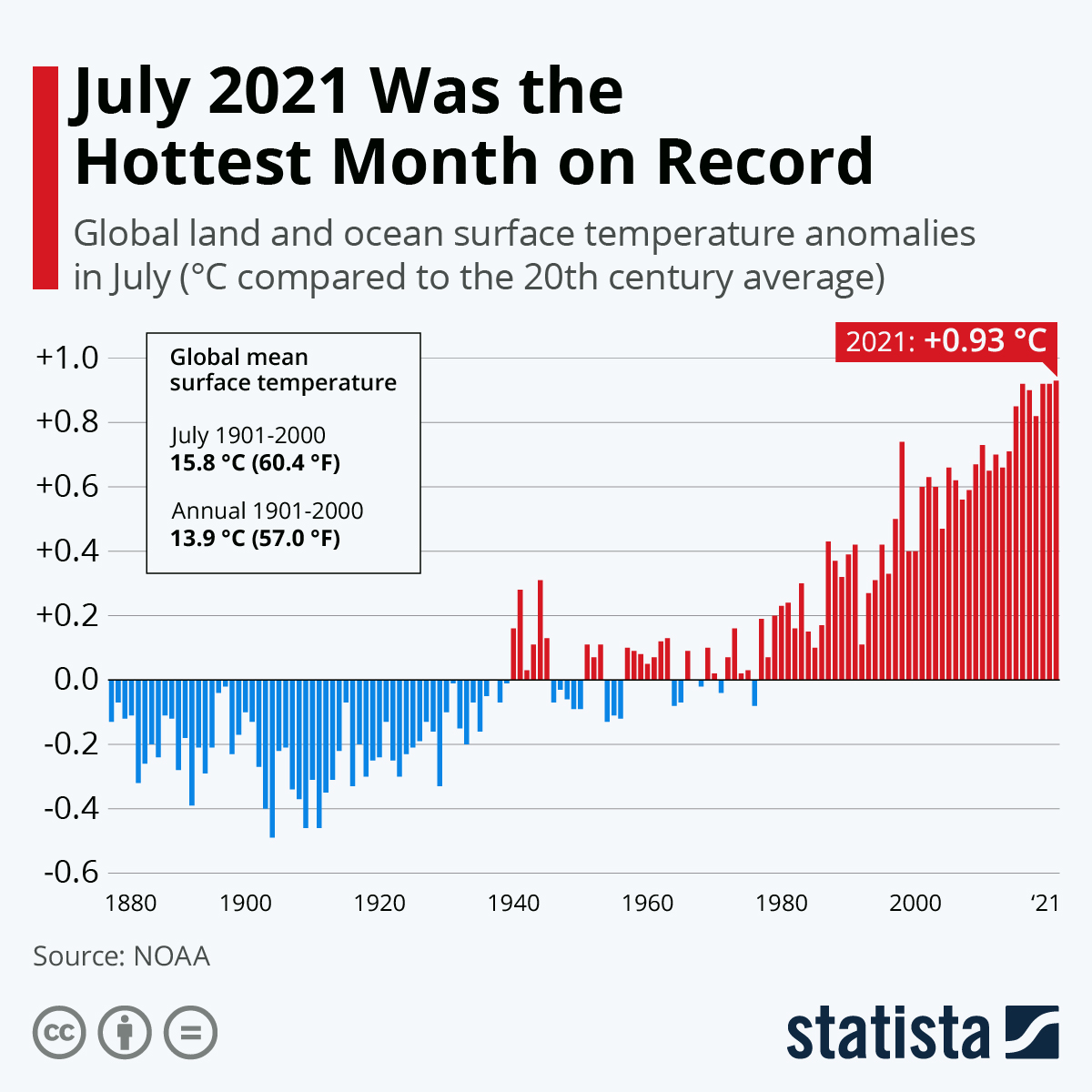 Te Whanganui-a-Tara – Hot off the heels of the IPCC's latest report on the current state of climate change, the National Oceanic and Atmospheric Administration says globally, July 2021 was officially the hottest month on record, with records dating back to 1880.
The global land and ocean surface temperature was 0.93degC above the 20th century average last monthJuly, making it the hottest July ever recorded. And since July is the warmest month of the year with a mean surface temperature of 15.8 degC, that makes July 2021 the hottest month on record, period.
In this case, first place is the worst place to be. July is typically the northern hemisphere's warmest month of the year, but July 2021 outdid itself as the hottest July and month ever recorded. This new record adds to the disturbing and disruptive path that climate change has set for the globe.
As the following chart shows, July temperature anomalies clearly indicate a warming trend over the past century, with the last seven Julys all among the seven hottest on record. With wildfires caused by extreme heat and drought raging across Europe and North America, the impact of global warming is currently on display, as other extreme weather events are also occurring more and more frequently.