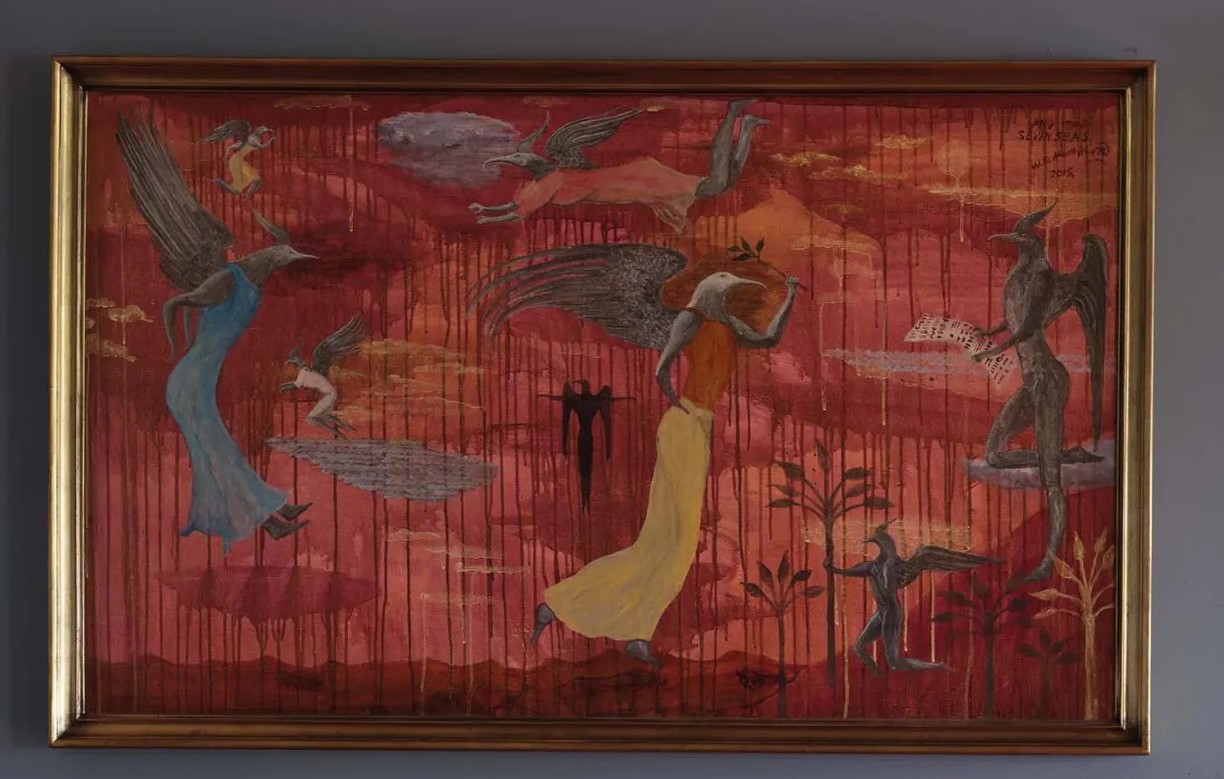 Tāmaki Makaurau – A 2015 Bill Hammond painting, And the Seven Seas, could fetch up to $600,000 at Webb's flagship auction on March 28.
This will be Webb's first premier art auction of 2022 and it is one of the strongest catalogues they have ever put together. It is filled with stunning art works by this country's finest artists.
Hammond died in January 2021and he was an artist who lived and worked in Lyttelton. The theme of all his bird like paintings are around the environment and social justice.
He once held a New Zealand record price for a work by a living Kiwi artist, for a painting sold at auction, for $290,000. The piece sold in 2009 was Fortified Gang Headquarters, painted in 1996. The previous record of $280,000, set in 2003, was for a Ralph Hotere work.
A Colin McCahon painting The Canoe Tainui, sold last year for a record $1.35 million.
But the late Hammond (1947-2021) was unquestionably one of New Zealand's greatest painters. His work has captivated and delighted those who have encountered it.
One of Hammond's best known work was the painting Waiting for Buller. This was in reference to Walter Lawry Buller, the first New Zealander ornithologist who wrote A History of New Zealand Birds in 1873.
Works by other famous artists such as Colin McCahon and Michael Smither are expected to fetch high prices at the March 28 auction.
Photo: Bill Hammond's And the Seven Seas