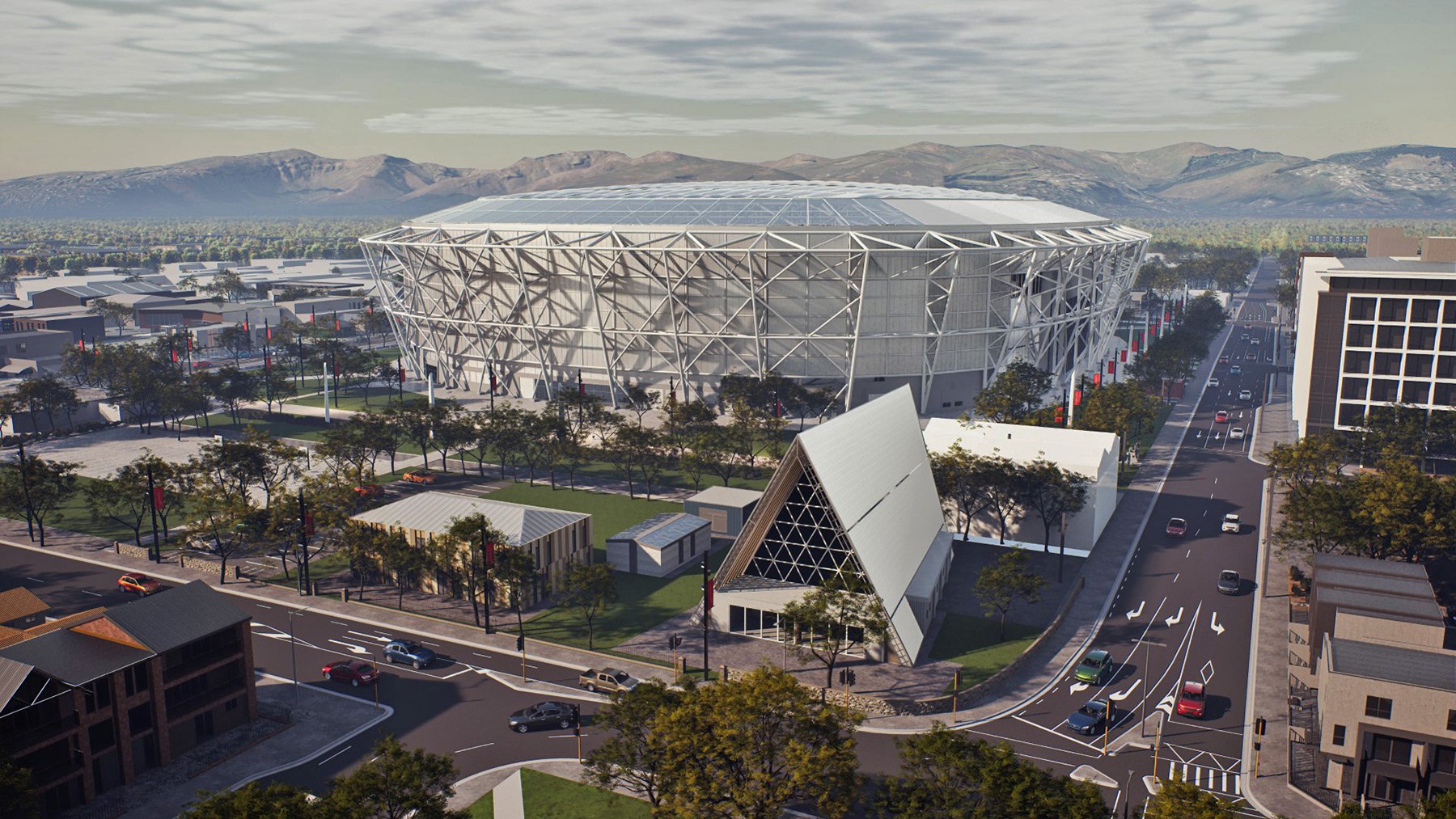 Ōtautahi – Today the site of Te Kaha, Canterbury's multi-use arena, will be blessed by mana whenua, Ngāi Tūāhuriri, and the first soil turned, signifying the start of construction of Christchurch's final anchor project.
An official site blessing of Te Kaha (the arena) and Te Kaharoa (the precinct), will be followed by a sod-turning ceremony to mark the commencement of early works beginning on Canterbury's 30,000 seating capacity, covered multi-use arena.
The stadium will occupy much of the central Christchurch site bordered by Hereford, Barbadoes, Tuam and Madras streets. At 232 metres long, 195 metres wide and 36 metres high at its tallest point, the arena will have a seating capacity of 30,000 for sporting events and up to 37,800 for a concert.
Because the roof needs to be a 175 metre by 210 metre single span across the field, the architects have opted for an oculus-style roof to increase its strength. The dome shape provides extra rigidity for the roof diaphragm.
Expectations are that the arena will be built by no later than June 2025. The half-a-billion-dollar project will have a seating capacity of 30,000 for sports events and will hold a minimum 36,000 spectators for large music events.
Sadly, very green or smart energy additions features will be included in the $533 million Christchurch stadium. By comparison Amsterdam's new Johan Cruyff Arena, the home of Dutch football club Ajax, has a massive energy storage system that includes new and used electric vehicle (EV) batteries to power the stadium.
It is capable of storing three megawatts of power, enough to charge 500,000 cell phones or supply 7000 households in Amsterdam for one hour and its makers say it's Europe's largest commercial energy storage system using EV batteries.
The system combines power conversion units and the equivalent of 148 new and used Nissan LEAF batteries, which store green energy captured by 4200 solar panels on the roof of the stadium and also from the grid.
Meanwhile, Christchurch City Council has allocated $303 million to build Te Kaha, and the Crown has approved $220 million from the Christchurch Regeneration Acceleration Fund.
Te Kaha Arena is the replacement for Lancaster Park (Jade stadium) which was damaged in the 2011 Christchurch earthquake and subsequently demolished in 2019.