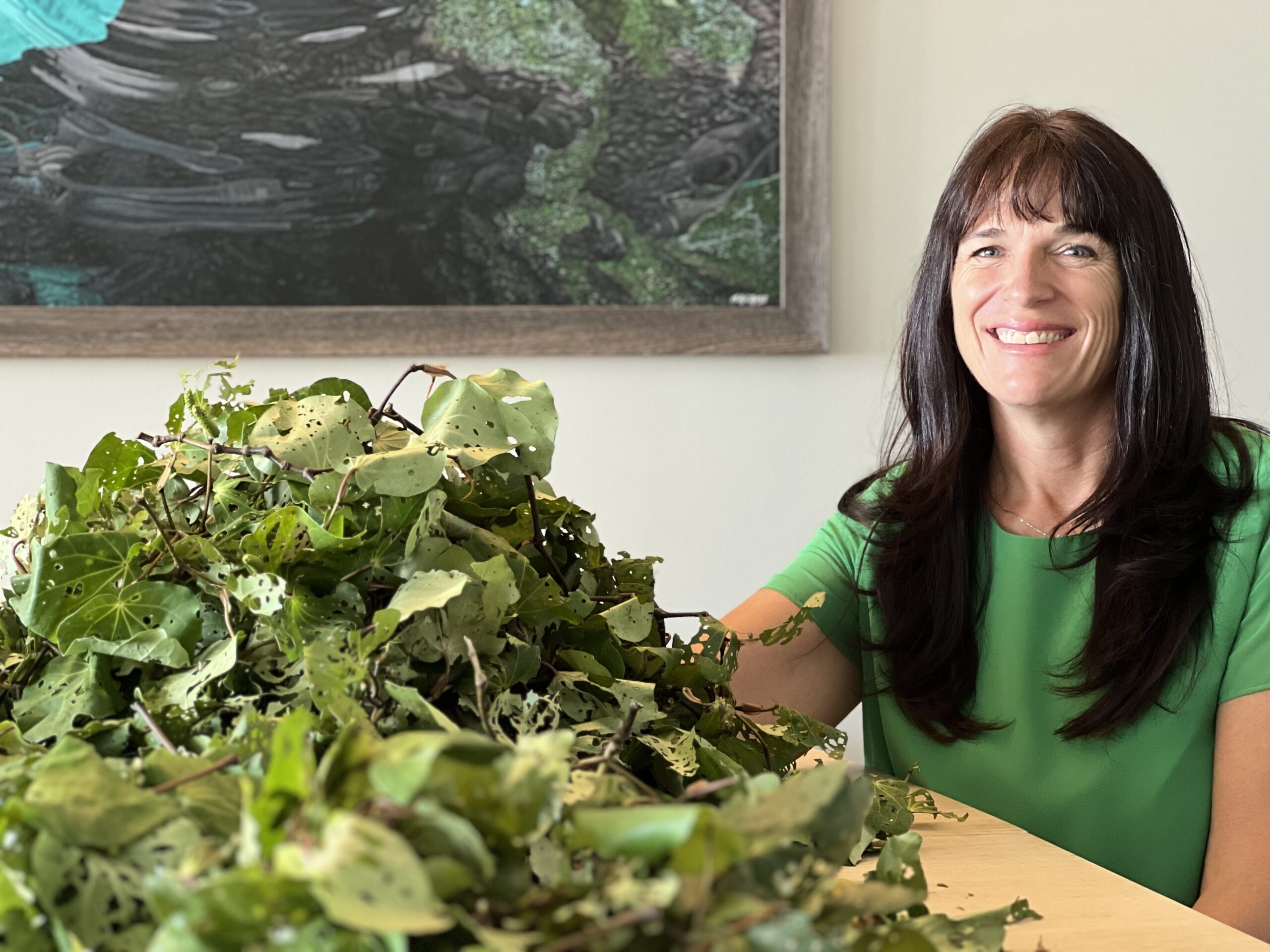 Tāmaki Makaurau – With the world becoming seriously aware of sustainability and climate change, a young Auckland skincare company is focusing on New Zealand-grown products to reduce its carbon footprint.
Honest Skincare company chief executive Janna Jansen bought the business in 2018 when it only had three products in just as many flavours. Today it is flourishing.
She has rebranded and added a range of kawakawa skincare, plus a range of raw ingredients such as New Zealand beeswax and flax seed oil.
Māori especially value Kawakawa leaves as a health solvent to treat wounds, bruises, and skin complaints such as eczema and psoriasis, while the bitter root extract provided medicine for digestive and urinary complaints.
The leaves contain myristicin, which is mildly antiseptic and has pain numbing properties, and so was widely used in the past by Māori to allay toothache, Jansen says.
"We source all our kawakawa from nearby, in native bush between Tauranga and Whangarei where we can find it. We also purchase in New Zealand for our imported ingredients, such as shea butter.
"We use a Kiwi supplier for this and it is manufactured by Olvea which is an ethical company committed to sustainability.
"All our ingredients are researched to make sure we are committed to ethical workplaces, sustainable practices and fair trade. We use glass or aluminium containers wherever we can.
"However for the larger oils we send in 500ml and one litre plastic bottles as glass travels so badly.
Our actual postage boxes and packaging are all plastic free.
"For our Kawakawa, we never go to the same place within a year so we care for the bush we take it from is able to regenerate.
"We follow rongoā Māori practices when picking it and only take a little from each plant so it is not adversely affected."
Rongoā is a traditional Māori medicine. It is a system of healing that was passed on orally. It comprised diverse practices and an emphasis on the spiritual dimension of health.
It includes herbal remedies, physical therapies such as massage and manipulation, and spiritual healing.
Jansen says Honest Skincare sources Kawakawa from public land and private, in dense bush well away from people and roads. Kawakawa is a hardy plant that grows extremely well and mostly in the North Island. Once people recognise the holes in the plant's leaves they will see it is everywhere.
"We use a natural process to get the best out of the plant. Our extraction methods involve low heat in order to preserve the healing properties in the plant and we use sweet almond oil as our oil carrier.
"We have a small warehouse in the middle of Ellerslie and we do all our processing and production there."
Jansen has an academic background in the area she is working. She completed a science degree at Waikato University in 1995 and has worked in the industry for five years in laboratories.
"I moved from that industry to IT for a short time, after which I have owned various related businesses. Owning and growing Honest Skincare has been a small homecoming for me.
"I love that I can use my science skills while being in a creative business that I really feel adds huge value to our customers lives, especially in the kawakawa range."
For further information contact Janna Jansen on 027 3852555 or Make Lemonade NZ Editor-in-Chief Kip Brook on 0275 030188
Photo: Janna Jansen, with kawakawa leaves for processing