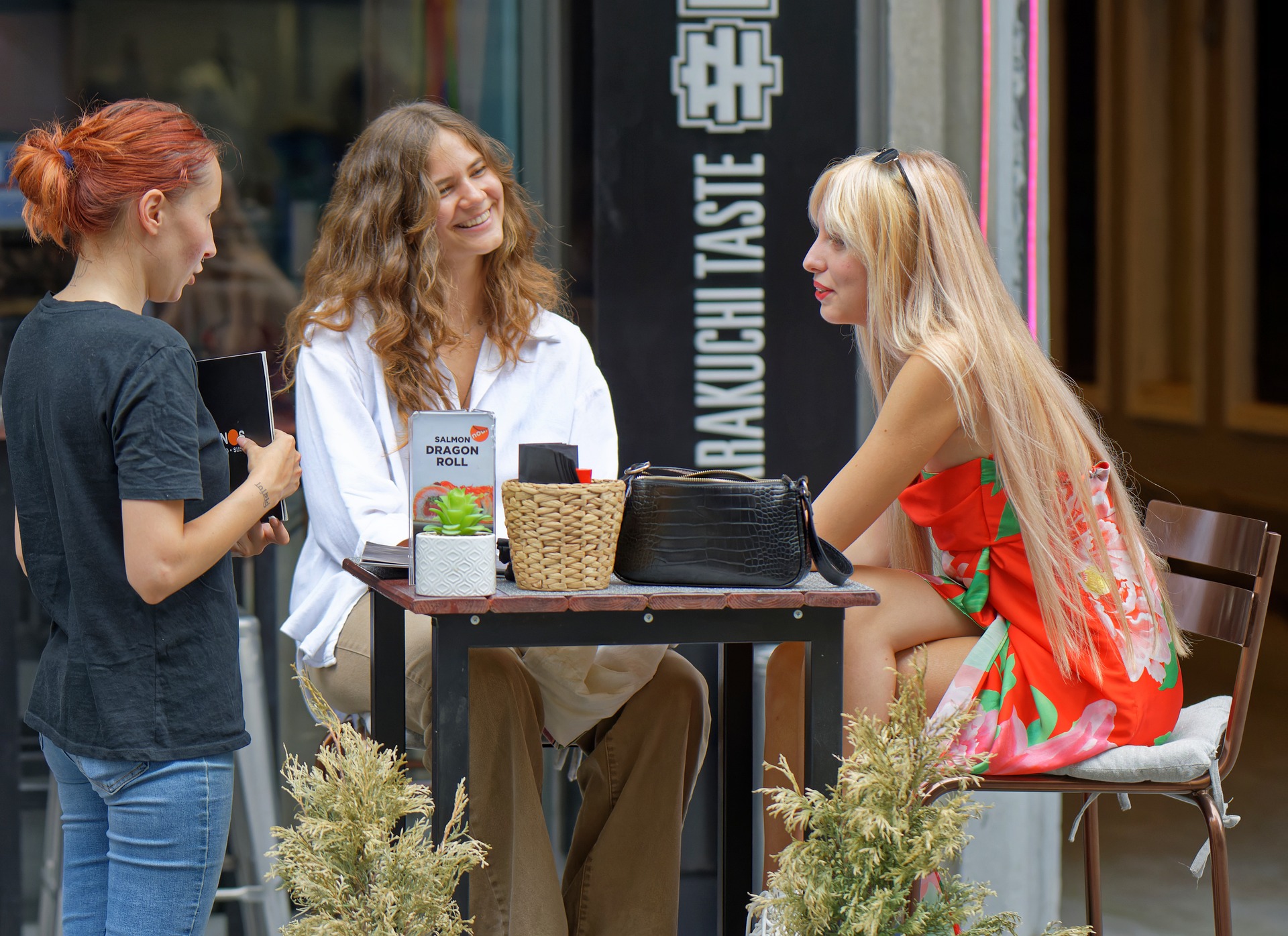 Ōtautahi – A new study has indicated that adding climate impact labels to menus can inspire people to choose environmentally-superior alternatives to red meat.
Researchers from Johns Hopkins Bloomberg School of Public Health in Baltimore completed clinical trials, observing the ordering habits of 5049 adult volunteers in the US.
Each were asked to picture themselves looking at a menu in a fast food restaurant. They were then told to choose the item that they found most appealing. Dishes included beef, chicken, and fish, alongside plant-based protein options and salads.
To identify the effectiveness of menu labelling, participants were split into three groups. One was given a control menu with QR labels printed next to each dish. Another used green accents to denote low-impact choices. Finally, one menu used red highlights to identify high-impact foods, such as beef.
In the study's report, published in the peer-reviewed medical journal JAMA, findings showed that the coloured accents proved most influential. Specifically, the red-annotated menu was deemed most effective in preventing orders of climate-affecting foods.
"These findings suggest that climate impact menu labels may be an effective strategy to promote more sustainable restaurant food choices and that labels highlighting high–climate impact items may be most effective," the report says.
Whether climate impact food labelling is good or bad, consumer awareness that red meat has high adverse climate impact relative to other meat and plant protein sources is growing, a New Zealand climate expert says.
Aoteaoa's red meat producers are deluded if they think the affluent consumers they rely on will not reduce red meat consumption for climate and health reasons.
Their hope that a growing middle class in the developing world will sustain or increase total demand will be challenged by changing consumer preferences and alternative technology.
UK's Tesco supermarket chain is positioning itself as a trusted brand so shoppers do not need to read product labels with claims about sustainability, they know by shopping at Tescos they are buying sustainable products. When MacDonalds and Burger King decide they must reduce the environmental footprint of their menus, watch out beef farmers.
Participants shown the menu with red impact labels were found to be 23 percent more likely to choose what they perceived as a more responsible and sustainable meal. This is when compared to those in the control group.
Similarly, those shown green-annotated menus were also shown to select more planet-healthy meals. However, only 10 percent more likely, making the negative food spotlighting a far more effective technique.
Researchers say for the practice of adding climate impact labels to food to become really effective, legislation or regulation may be necessary. However, they do not assume that the labelling model used in the study is the only design that will work.
Other future research could be required to investigate different design options that may have a higher impact still using that positively framed label.
This would shift consumer motivation from being, seemingly, guilt-driven to more of an educated choice. Last year, a comparable study was completed. It also concluded that impact labelling on menus encouraged diners to choose sustainable dishes.
In this instance, menu items were labelled as low, medium, or high emission options. The majority of the 250 participants chose to avoid the latter.
The study also highlighted the correlation between plant-based foods and lower overall carbon emissions.