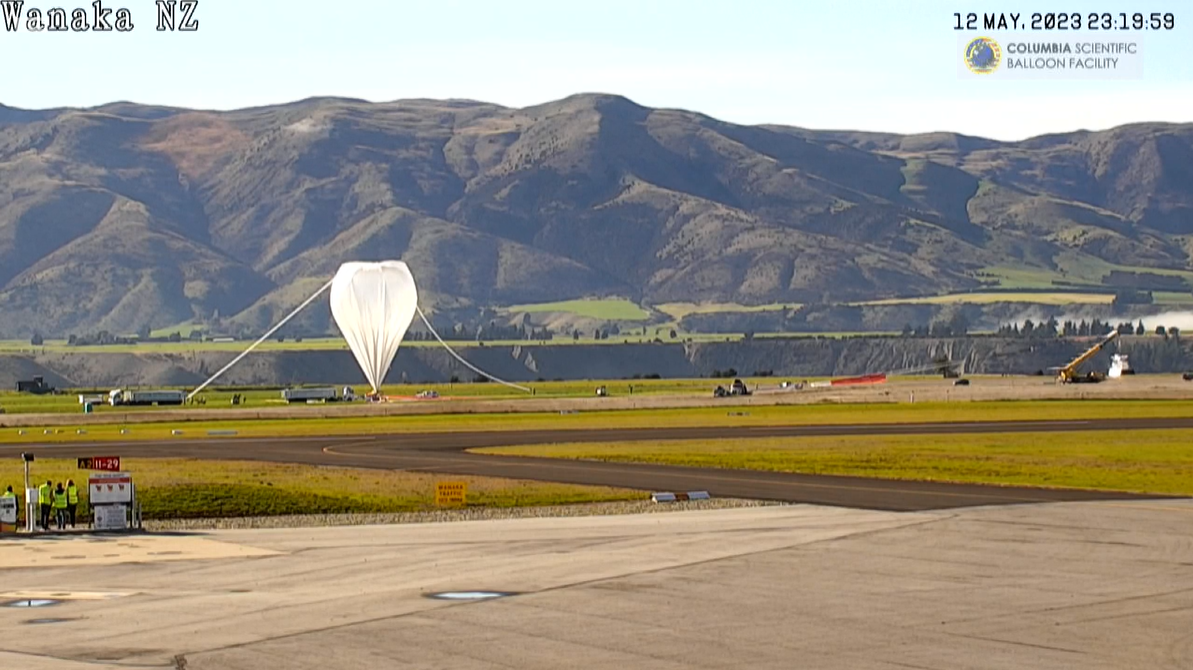 Wānaka – NASA today launched another super pressure balloon from Wānaka airport, with Airways New Zealand helping the stadium-sized balloon to climb safely to the edge of space.
It's the second scientific balloon NASA has launched from Wānaka this year and will join another launched last month which is now on its fourth circumnavigation of the globe about 33 kilometres above the southern oceans.
Airways, New Zealand's air navigation services provider, works with NASA to plan the launches of the balloons, which inflate fully in flight to 532,000 cubic metres, about the size of Dunedin's Forsyth Barr Stadium, and carry a scientific payload of over two tonnes.
The wind-propelled balloons are filled with helium and will circumnavigate the earth above the southern hemisphere for as long as possible, which could be up to 100 days.
They are testing NASA's super pressure technology, which is designed to maintain their internal pressure, keeping them at a constant density altitude despite temperature changes between day and night.
The balloon launched today carries a University of Chicago instrument to detect ultra-high-energy cosmic ray particles from beyond our galaxy. The Princeton University space telescope aboard the first balloon is designed to image large galaxy clusters to map dark matter.
Airways New Zealand's general manager air traffic services Katie Wilkinson says air traffic controllers gave NASA the green light to launch the balloon at 12.03 pm today, after creating a safe launch path through New Zealand-controlled airspace, which rises to 18.3 kilometres.
Like the first balloon, this second one may be visible to some people in Otago and Canterbury before it crosses the east coast of the South Island early this afternoon. It is shaped like a tear drop on launch, but as it ascends into the less dense atmosphere it inflates fully into a pumpkin shape.
The balloons are maintaining a steady altitude at about 107,000 feet, which is the primary goal of this mission for NASA.
They expect a balloon to circumnavigate the southern hemisphere once every week to three weeks and the aim is for them to do it several times as experts verify and validate the technology.