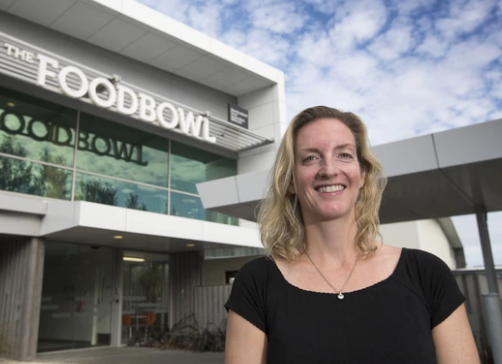 Auckland – New Zealand Food Innovation Auckland, known as The FoodBowl, is increasing the value of Kiwi food and beverage exports through catalysing and enabling national food tech growth, chief executive Alexandra Allan says.
The FoodBowl is a food safe, export-accredited, open access facility for product testing and commercialisation, largely funded by Callaghan Innovation. It works daily with companies from start-ups to multi-nationals innovating top quality and dynamic new products.
"The FoodBowl has become a key contributor to New Zealand's food and beverage exports. New Zealand's processed food production and exports are growing, particularly where raw materials unique to NZ are leveraged.
"We are working all the time with new and game-changing food and beverage businesses to aid their journey to success.
"It's great to work with innovative businesses such as Cedenco with a confidential co-creation project assessing drying technologies and different recipes for an exported, value-added vegetable ingredient.
"It's been another action-packed year working with bigger, innovative and creative businesses bringing new ideas and new products to local and global markets.
"For example, Trevelyan's of Tauranga worked with The FoodBowl to trial a range of shelf life extension techniques. They initially used heat then moved to advanced high-pressure processing, using pressure at cold temperatures to extend shelf life.
Trevelyan's were able to get a clear understanding of the advantages of processing kiwifruit using new forms of technology available to trial at The FoodBowl.
"Another company, Plate Me, required a particular technology to give their meals long shelf life without adding preservatives and approached The FoodBowl to use the retorting equipment for trials right through to commercial production.
"They were pleased to be able to access The FoodBowl for this early stage work, as they wouldn't have been able to commercialise their product without spending a large sum of money to set up their own plant."
The FoodBowl is helping new technology company Hydroxsys which has created a world-first form of membrane filtration by applying innovative technology and exclusive processes.
Allan says the new membrane technology created by Hydroxsys will increase productivity throughout many industries in New Zealand, such as dairying, to produce high value-added products, such as whey protein, more efficiently.
"They are also able to help the wider agriculture sector, pharmaceutical companies, the pulp and paper industry, and the textile and industrial wastewater sectors. Hydroxsys came to us 18 months ago to utilise equipment The FoodBowl has that is integral to the processing technology they are developing.
"Hydroxsys has raised about $3 million in investment funding from people and organisations such as the New Zealand Investment Fund, Sparkbox and K1W1 (Sir Stephen Tindall's investment fund).
"These are just some of the examples how food tech companies can leverage us to accelerate their growth in the global market."
For further information contact Make Lemonade NZ editor-in-chief Kip Brook on 0275 030188
Photo: Alexandra Allan