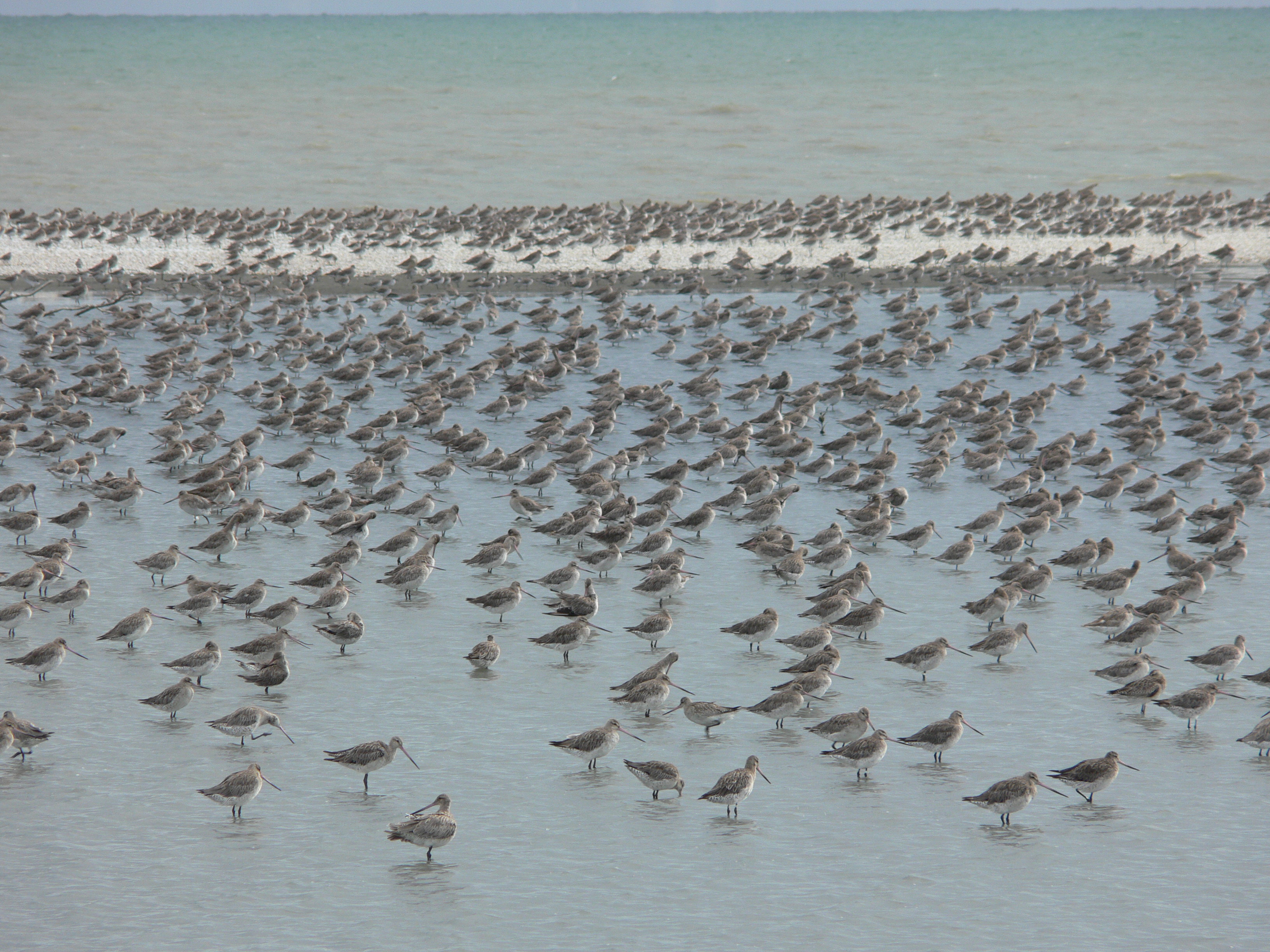 Hamilton – A kūaka (godwit) is the talk of the global bird researching-studying world after setting what appears to be a new world record for a non-stop migration marathon from Alaska to the Firth of Thames.
During its migration the godwit, fitted with a transmitter last November, was tracked across the Pacific Ocean, and covered more than 12,000kms in 9.3 days, touching speeds close to 100km and hour.
The bird named 4BBRW was tracked by satellites. Its estimated flight time was 224 hours. It left Alaska on September 18 and arrived in the Firth of Thames on September 27 – nine straight days airborne.
Keith Woodley, the manager of the Pukorokoro-Miranda Shorebird Centre on the western coast of the Firth of Thames, says the bird's astounding effort is being hailed as a record by bird watchers around the world.
"We think it's the distance record – a bird named E7 did 11680km back in 2007 – and we think this bird has gone a bit further than that," Woodley says.
"4BBRW is truly a champion. This year, in particular, it's certainly something to lift the spirits of folks – even though we may get a bit envious of birds that don't have to do quarantine and negotiate border controls."
Kūaka migrate from New Zealand to China in March and April. They stop over in the Yellow Sea to feed, before heading to Alaska in May and June, where they stay for several months during the Northern Hemisphere summer. They migrate back to New Zealand in September.
Woodley says the tracking of 4BBRW has given an important insight into how weather conditions in the Pacific can impact on the godwits' migration.
Kūaka double their weight before their marathon migration, increase their red blood cells and while on their long flights they contract their digestive system – changes which occur three times a year. The species are classified as declining due to the loss of their habitat.
Although the length of the godwits' migration is impressive, it is not the longest in the bird world. That title is held by the tiny arctic tern, which has been tracked on a 71,000km zig-zag migration between Greenland and Antarctica.
For further information contact  Make Lemonade NZ editor-in-chief Kip Brook on 0275 030188.