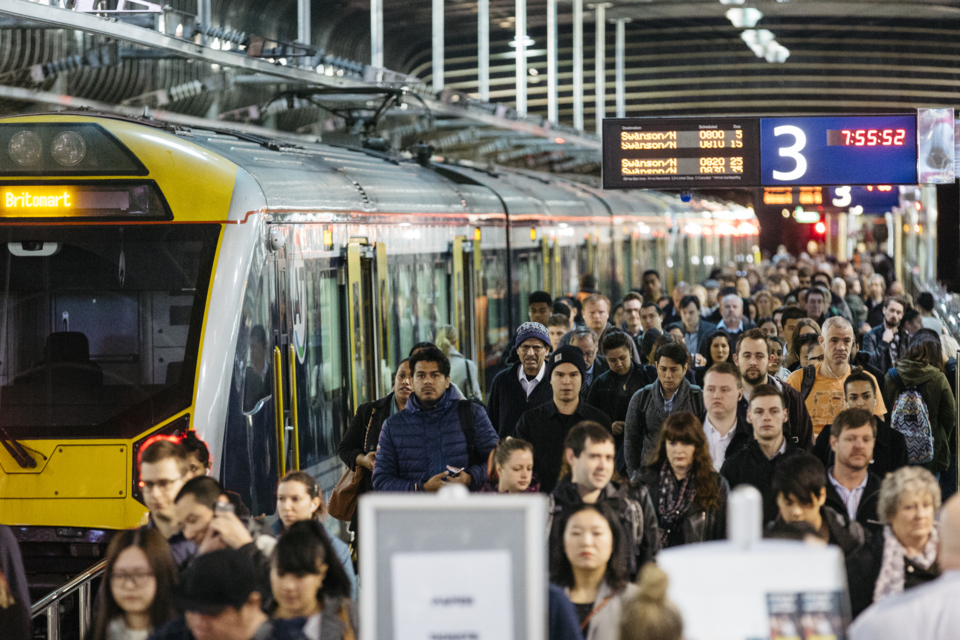 Auckland is to get a $31 billion package to help with their transport such as rail, a second harbour bridge, busways, roading, highways, walkways and cycle lanes.
The announcement, just released by government and the Auckland Council, includes:
New community connect initiative to give half-price fares for 200,000 community services card holders to roll out next year
$1.5 billion for local boards and walking and cycling initiatives to see cycleways completed through the isthmus – $600 million more than previous package
$1.3 billion for buses and ferries to help boost public transport trips by 91 per cent – $500 million more than previous package
First Auckland transport package to reduce overall emissions
The government and Auckland Council are building on their record transport investment to help Auckland meet the long-term challenges of climate change and housing.
The Auckland Transport Alignment Project (ATAP) 2021-31 package invests $31 billion into critical transport infrastructure and services across Auckland.
ATAP largely reflects and builds upon the $28 billion 2018 package, which focused on developing a rapid transit network, walking and cycling, safety and unlocking growth.
Transport minister Michael Wood said the updated package continues the work started last term to unlock Auckland.
There are a number of projects already underway which are helping with Auckland's economic recovery and will reduce congestion, such as the Glen Innes to Tāmaki Drive Shared Path, upgrades to state highway 20B and the northern busway extension.
"For the first time, we're turning around transport emissions rising in Auckland," Wood says.
The ATAP 2021-31 package alone would result in around 13 percent decrease in emissions per capita when compared with the previous package and is projected to increase public transport trips by 91 percent."
The package could help prevent up to 3.3 million tonnes of carbon emissions in Auckland over the next decade.
The community connect concession pilot is going to reduce public transport fares by 50 percent for community services card holders. This would mean around 2.7 million more public transport trips in Auckland in its first year, helping to ease congestion and reduce emissions.
Public transport, walking and cycling will increase over the next decade from 23 percent to 29 percent of morning peak trips, which will help address traffic congestion and carbon emissions.
ATAP also aims to reduce the Auckland road toll by 65 per cent by 2031, or around 1700 fewer deaths and serious injuries over the decade.
To meet Auckland's projected population growth, the package provides transport infrastructure to bring forward the building of 17,000 new homes in areas of the city that are being regenerated.
The Auckland region has more than 1.7 million people and it is estimated Auckland will be home to 39 percent of  Aotearoa's population by 2043. In the 2018 Census 28 percent of Aucklanders identified themselves with Asian ethnicity.