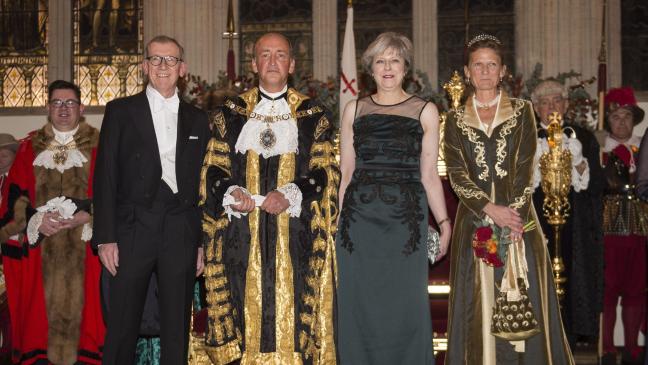 Auckland – The new Lord Mayor of London Charles Bowman will be among key speakers at the major Digital Nations 2030 summit in Auckland on February 19 and 20.
The 690th London lord mayor and a long-time partner of PWC, Bowman will sit on a panel at the summit with Frances Valintine, founder of Tech Futures Lab; Ian Taylor, chief executive of Animation Research; Leigh Flounders, board member of NZTech; Vic Crone, chief executive of Callaghan Innovation and Carolyn Tremain, chief executive of the Ministry of Business' Innovation and Employment.
They will discuss the digital economy, increasing productivity and economic benefits of digital transformation, skills for the future and digital leadership for a new wave of thinking, process and opportunity.
The event, Digital Nations 2030, is an international meeting coinciding with the visiting ministerial and business delegations from the world's leading Digital Nations and the D5 meeting in Wellington next month. The D5 is a network of the world's most advanced digital nations.
Other speakers include Tomas Izo who leads a Google team of engineers and scientists researching digital issues which contribute to a wide range of products across Google and Alphabet, such as video understanding for YouTube and Cloud Platform APIs.
Sandra Ng, group vice president Asia Pacific, IDC in Singapore, will deliver one of the opening keynote addresses. She will be talking about digital transformation.
"2017 was the dawn of the DX (digital transformation) economy. By DX economy, we mean digital transformation will attain macroeconomic scale and impact," Ng says.
"It will become the core of what industry leaders do and how they operate. 2018 is when the ticking clock starts. Nations and organisations slow to adopt a digital-native operating model will compete for a smaller and smaller piece of the global economy."
Weta Digital's visual effects supervisor Anders Langlands will showcase digital and creative industry excellence in the key address on the second day.
From humble beginnings, Weta Digital has become a cornerstone of Wellington's thriving film industry. Widely regarded as one of the best in the business, their creativity and commitment to developing innovative technology has set them apart as industry leaders. Langlands will present Weta Digital's recent work on the Oscar nominated film War for the Planet of the Apes, and the evolution of the technology and artistry behind their films.
NZTech chief executive Graeme Muller says the summit is the biggest and most important international tech conference ever to be staged in New Zealand and will help pave way for faster advances in the Kiwi economy.
"Changes and tech developments are happening globally at a phenomenal and unprecedented rate. Last year we saw the launch of a self-driving vehicle firm in New Zealand, face-detecting systems to authorise payments, the creation of new solar devices that could create cheap and continuous power and the relentless push to add connectivity to home gadgets," Muller says.
The Digital Nations conference is expected to attract more than 500 people including D5 Ministers and their delegations, invited international experts and New Zealand digital leaders and influencers representing all sectors.
For further information contact Make Lemonade editor-in-chief Kip Brook on 0275 030188
Photo: Charles Bowman, second from left, with British PM Theresa May