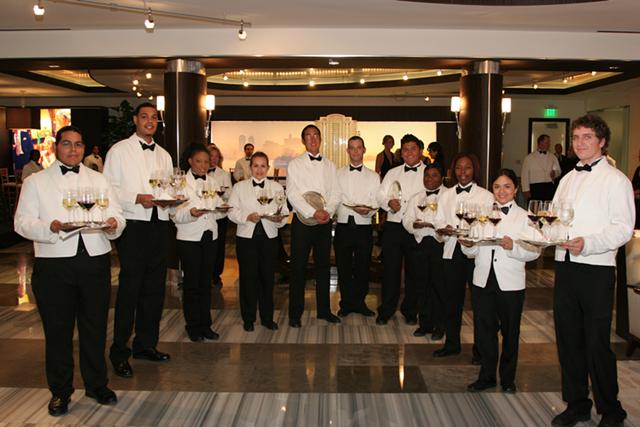 Auckland – August 9, 2015 
A leading Christchurch postgraduate business student has come up with the answer to provide a New Zealand-first: perfect business or family entertainment events with professional wait staff anywhere in the country, anytime.
University of Canterbury doctoral student Faith Jeremiah has set up Professional Wait Staff – www.professionalwaitstaff.co.nz – to provide waiters and waitresses for any occasion, day or time, anywhere in New Zealand.
Jeremiah says an influx of private and corporate functions led her to appreciate there was a noticeable increase and need in catering businesses.
"Typically, caterers deliver food when and where required and then leave before the event begins. The hosts or event organisers are then left with drink and food serving which diminishes their event's status. Dressed in pristine attire, our experienced Wait Staff serve up the professionalism each event deserves.
"Given the benefits of technology and our extensive experience in interviewing, my staff and I are able to recruit and select the very best employees all around New Zealand to provide these services.
We find that women are the key market as they are the best organisers. Women usually organise events, parties, functions, therefore females are our main customers.
"We have the ability to spread quickly as a nationwide company while watching the growing number of customers spread the word about Professional Wait Staff's ability to make hosting an event a smooth and stress-free process.
"Our Wait Staff cater from the very smallest events such as a baby shower, to a massive event with thousands of guests. Regardless of the size or type of function/event we can provide.
"We provide services such as serving food, warming food, greeting guests, clearing up, washing up, clearing rubbish, setting tables, setting up an event arena, unpacking and packing, serving alcohol and beverages and valet parking.
"During my PhD business hospitality research, I noticed a steady increase of people hosting their own parties and functions and saw a significant need for a professional service offering wait staff for events around New Zealand. I envisage Professional Wait Staff to be the household name that anybody thinks of when they are organising an event or function," Jeremiah says.
For further information contact Professional Wait Staff managing director Faith Jeremiah on 027 6263646 of Make Lemonade media specialist Kip Brook on 0275 0301288.