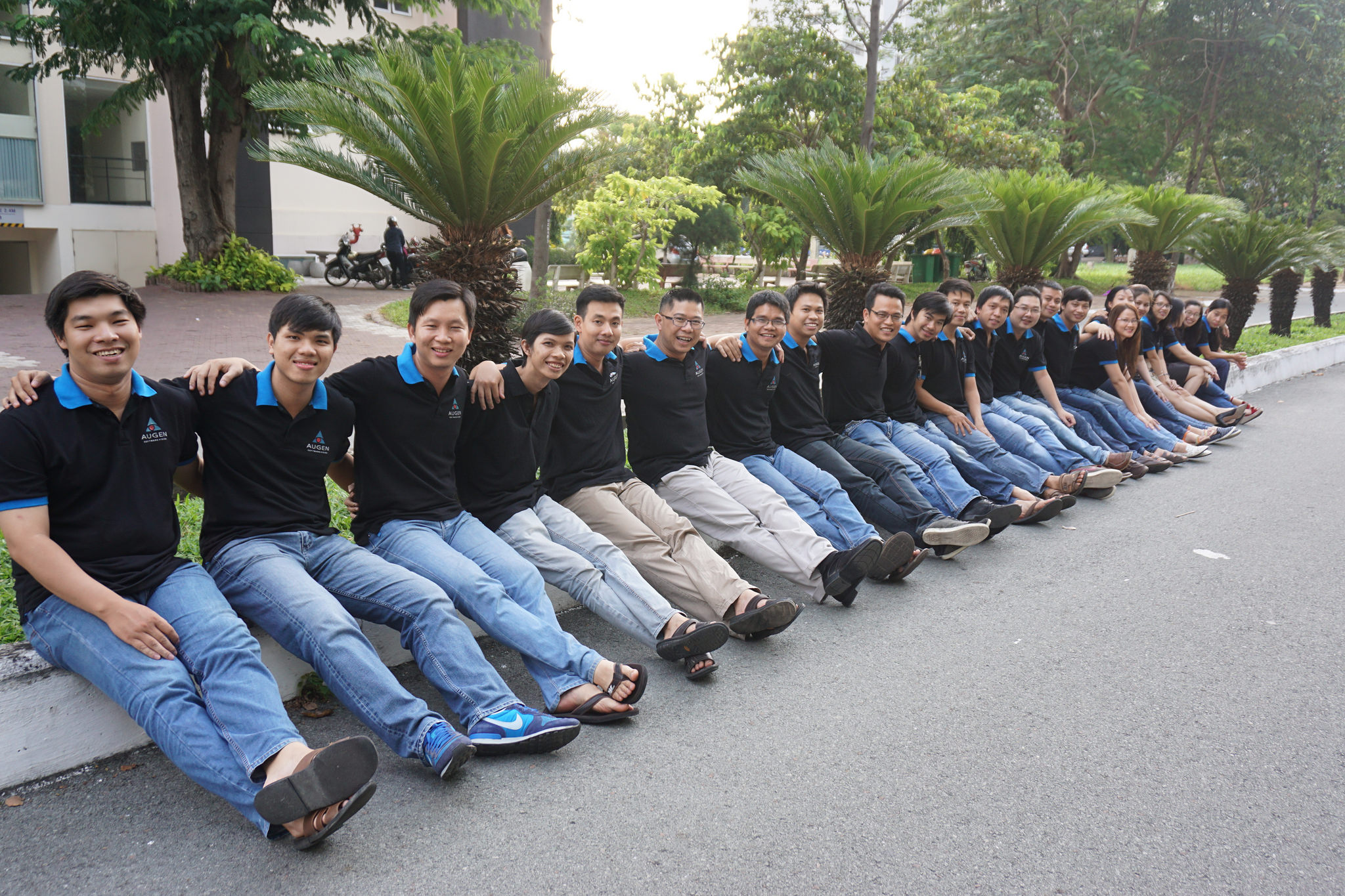 Auckland – New Zealand tech companies are jumping feet first into one of the world's fastest growing and youngest markets, a leading New Zealand software company says.
Augen Software Group is meeting the ASEAN New Zealand Business Council, Air New Zealand, NZTech, NZ Health IT, BNZ bank, PwC, KPMG, Auckland University of Technology, University of Auckland, the Asia New Zealand Foundation and many other key players at a landmark business event in Auckland tomorrow to discuss leveraging off the burgeoning Vietnamese tech market.
Augen has just opened the Kiwi Connection tech-hub in Ho Chi Minh City, with support from Science and Innovation Minister Steven Joyce and more Kiwi firms are joining up with them. They are based in the city's Quang Trung Software City which is the largest software park in Vietnam, with 16,500 people and 121 tech companies working there including IBM and Hewlett Packard.
Vietnam has a population of about 95 million and 60 percent of the people are younger than 30 years old. As a country it has the fastest internet growth and most number of users in the ASEAN region. Ho Chi Minh City is the geographic epicentre of the region's centres of commerce and industry.
Augen director Mitchell Pham says Vietnam is hugely important to companies like Air New Zealand with the increase in personal and business direct travel between the two countries which has already reached critical mass.
"Vietnam scores higher in science, maths and literacy compared with the United Kingdom and the US, giving the country a strong foundation for its digital edge. Tech giants Intel, Samsung, Apple, Google, Facebook, HP, IBM, Luxoft, and Global CyberSoft have all set up there. Vietnam is rated among Google's top 10 growth markets. A total of 40 percent of all apps on Microsoft's Apps Store globally are engineered in Vietnam.
"We see opportunities for New Zealand in health-tech, tech for financial services, banking and insurance, agri-tech, ed-tech and consumer tech sector. Up till now New Zealand has lacked capacity for developing innovation at home and delivering technology offerings in foreign markets. That's why we established the Kiwi Connection tech hub in Ho Chi Minh City. The hub will accelerate NZ presence and engagement in Vietnam and ASEAN.
"Other New Zealand companies utilising the hub are ShapeShifter which provides computer design systems for Calvin Klein, Victoria's Secret, Adidas and Nike, Orion Health which provides healthcare software globally, and HaelthTech (Eds: correct spelling) which provides insurance software across Asia.
"Vietnam is a land of opportunity. It is a market that is growing at six per cent and has barely scratched the surface of its potential. So it is no surprise that New Zealand is keen for closer relations with Vietnam," Pham says.
Augen will be delivering tech solutions from New Zealand into the Vietnamese domestic market to meet rapidly growing consumer, commercial, agricultural, industrial and even government needs.
For further information contact Augen director Mitchell Pham on 021 623334 or Make Lemonade editor-in-chief Kip Brook on 0275 030188.
Photo: The Augen software team outside Vietnam's biggest software park