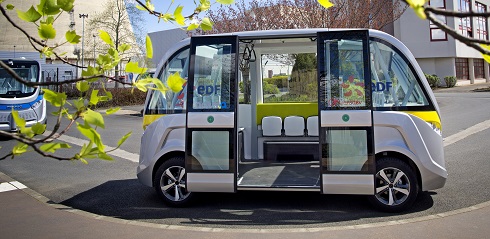 Auckland – NZTech head Graeme Muller predicts hundreds of driverless cars will be seen on New Zealand's roads by the end of next year.
He was commenting on the historic announcement today of New Zealand's first research trial of a driverless electric shuttle will begin next year.
HMI Technologies and Christchurch International Airport Limited have today announced a two-year research trial of a 15-passenger seat French-built Navya shuttle in Christchurch, starting in 2017.
"This is great news for New Zealand," NZTech chief executive Muller says.
"We are starting to see driverless vehicle pilots in New Zealand – the Volvo pilot in Tauranga in November and now the Christchurch Airport trial – but we are certainly not leading the world.
"Driverless vehicle technology is developing at such a rapid pace that many cities around the world are already piloting the technology.
"The government has done a good job of opening up the opportunity for testing this technology in New Zealand but we should set ourselves some stretch goals if we want to lead the world.
"I would predict that by the end of 2017 there will actually be 100s of driverless vehicles in New Zealand at various stages of trial and commercial operation," Muller says.
For further information contact New Zealand Technology Industry Association chief executive Graeme Muller on 021 02520767 or Make Lemonade media specialist Kip Brook on 0275 030188
Photo: NZTech chief executive Graeme Muller