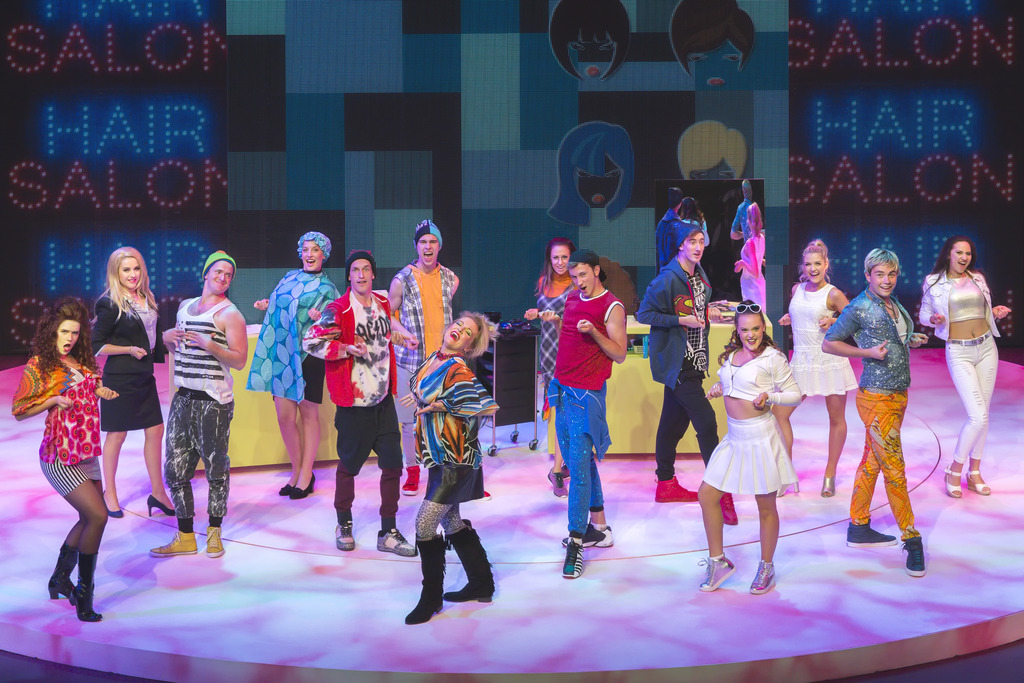 Legally Blonde – The Musical is a delightfully uplifting comedy packed with passion, pink and perfection!
The musical is an adaption of the 2001 film and quite frankly a classier, funnier and less tacky version.
The lead character Elle is a determined blonde armed with a degree in fashion merchandising who, with the help and enthusiasm of her sorority sisters, enrols at Harvard Law School. Elle sets out to prove to the love of her life that she can be the serious and sophisticated woman that he and his family demand.
The Court Theatre's impressive revolving stage makes for seamless scene transitions and the actors cannot be faulted for their playful and energetic display that fills the theatre with jollity.
The cast nailed it on opening night with Ellie Neal displaying the perfect balance of suave and sassy deserving of the role of Elle. The impressive performances and stability provided by experienced actors Ali Harper as Paulette and Roy Snow as Professor Callahan ensured the show's bubbly blonde nuances didn't overpower its integrity.
The dogs performed with perfection. That's right, there are dogs live on stage and of course they received the appropriate oohs and ahhs from the audience at every appearance.
The dogs play adorable roles modestly appearing in and out of scenes without a big circus routine but with enough cuteness and rehearsed trickery to easily win the audience's affection.
Elle's beloved Chihuahua companion Bruiser is played by two year olds Bella and Nikita. Paulette's British Bulldog is played by one year old TJ and six year old Boss who weighs 24kg.
The dance routines are brilliantly choreographed and pumped full of energy. Pair that with the cheerful rainbow of colours provided by the impeccable costumes, the stage (to the audience's delight) explodes with each dance scene.
The jump rope routine deserves a special mention and is an undeniable showcase of just how much work the cast puts in to prepare for an energy-filled and engaging musical. The concentration, coordination and strength displayed by everyone involved in that punchy routine is incredibly impressive.
'Tis the season to be jolly so for those keen to live up to that expectation by being temporarily absorbed into a light-hearted, upbeat world of colour that leaves you with a satisfied and happy heart – this show is a must.
Legally Blonde – The Musical: Director, choreographer and costume designer Stephen Robertson. Musical director Richard Marrett.
Showing at the Court Theatre in Christchurch until 21 January 2017. Book tickets here.