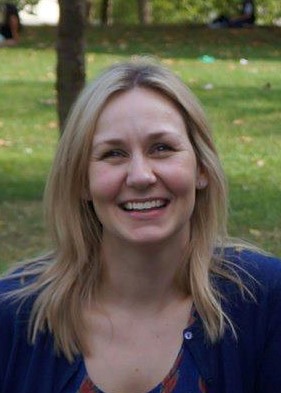 Wellington – Digital transformation is taking hold of the world – and with it an appetite for security and privacy risk, a digital expert says.
Hayley Carthy, chair of the DX conference in Auckland next month, says New Zealand is tracking strongly as it transforms to the digital world.
"New Zealand has some great success stories in finance, health and biotech that have gained recognition on the global stage but digital transformation means different things to different organisations. There is no one size fits all or we'd have all nailed it by now. That said, we as a nation, are in great shape.
"Being relatively small means we are nimble and not typically impeded by scale, but we need to learn how to better use this to our advantage. This takes appetite for risk and people who understand how to execute without compromising trust and integrity – remembering security and privacy amplify in the digital world.
"I don't necessarily think we should be striving to be digital pioneers in every industry – rather pursuing the right opportunities that will have a great impact.
"In today's fast paced world one universal driver for digital is efficiency – time and money. Beyond that it's important to clearly understand the outcomes you're seeking by going digital: How can digital enhance or accelerate delivery of our business strategy? And can digital help remove barriers for success?
"Accessing the capability we need in some areas can be a challenge as we are competing with larger populations when it comes to luring scarce resource. Injecting fresh thinking is vital and helps extend and challenge the thinking of others.
"The March 22 DX conference in Auckland will be a great opportunity to hear how other organisations are tackling their digital journey. While digital transformation means different things to different organisations, there's a lot we can learn from each other. I'll certainly be taking on board every insight I can from our great line up of speakers.
"One major government department project is Inland Revenue's business transformation which is easily one of the largest in scale and ambition in the Government sector – making it simpler and faster for New Zealanders to pay and receive their taxes and entitlements. Another government agency making an impact that most of us will have seen in action is NZ Customs Service with their border modernisation programme.
"In industry, the digital transformation led by Xero is a great example. Keep in mind digital is not just about removing paper. If you think of it that way you're only seeing a small part of the opportunity.
"So the future of digital has to be beyond simply translating existing processes and services to digital. To transform we need to re-imagine every interaction, transaction, service into an opportunity to meet a customer need that they didn't even know they had! That's the sweet spot where digital success lives and thrives.
"Digital brings the rest of the world to our doorstep, and vice versa. Barriers that used to exist are broken down, meaning boundless opportunities for NZ to contribute and compete on a global scale," Carthy says.
For further information or to arrange an interview with DX conference chair Hayley Carthy contact Make Lemonade editor-in-chief Kip Brook on 0275030188.
Photo: DX conference chair Hayley Carthy