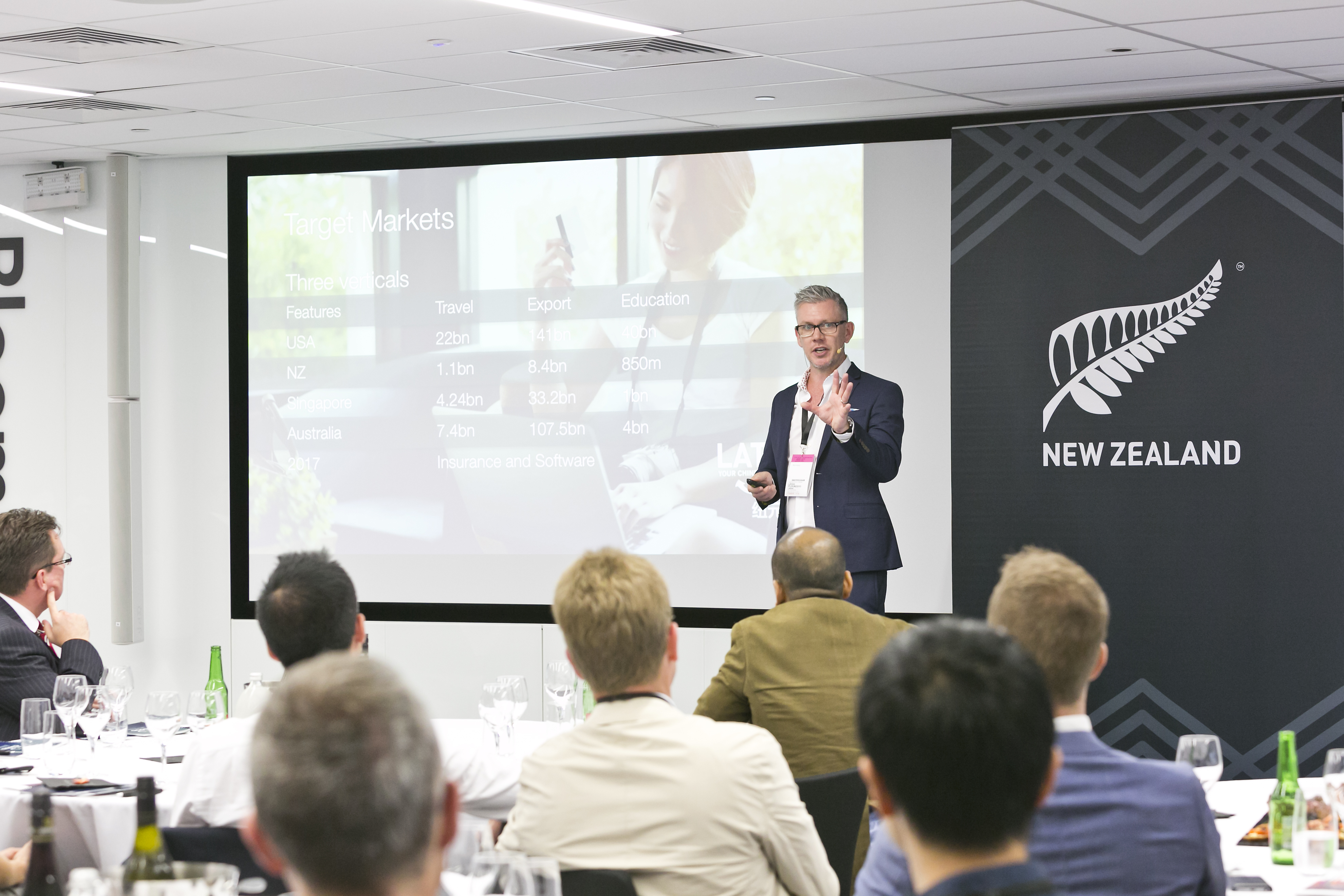 Auckland – A high rising New Zealand company riding the great China payment wall is in line next month for a major international award at a global accelerator awards event in Austin, Texas.
Latipay, which facilitates payments from Chinese consumers to global businesses, has won a place in the fintech and payments finals of the SXSW international awards event dedicated to helping creative people achieve their goals.
Last year Latipay won the Australia New Zealand Internet Awards Tech Start-up of The Year award.
The accelerator awards in Austin is the marquee event at the South by Southwest Conference on March 12 where leading startups from around the world showcase some of the most impressive new tech innovations to a panel of hand-picked judges and a live audience.
Out of the more than 500 companies which applied to present at SXSW Accelerator, Latipay was selected out of 50 finalists in ten different categories.
"Reaching the SXSW finals communicates to the world that successful and scalable high tech solutions are part of the fabric of the New Zealand start up space, and we are proud to represent our innovative country and amazing team at this event," Latipay chief executive Leigh Flounders says.
Latipay, is a first to market payment solution for businesses that interact with Chinese consumers and small business. The fast-accelerating Kiwi company bolts onto not just one, but all four of the main Chinese payment giants WeChat, JDPay, Baidu and Alipay, as well as 19 major Chinese banks in a fully compliant manner.
This facilitates payments from Chinese consumers to global businesses. Latipay has been operating for more than a year in New Zealand and launched into Australia late last year. Latipay launches in the United States and Singapore in May 2017.
Latipay has just secured over $US3 million in venture capital funding to help it build current operations in New Zealand and Australia, and expand into Singapore and the US.
Investment from Singapore-based start-up investor Jubilee Capital Management has been used to hire IT staff and scale up the business. Latipay is focusing on the global market and in the next couple of years plans to be on par with PayPal, Stripe and Square.
Latipay allows Chinese consumers to make online purchases from foreign businesses in their own currency. Foreign merchants in New Zealand, the US, Australia or anywhere in the world are paid in their local currency.
"We are uniquely compliant with China's regulatory system and have numerous accreditations to ensure our services are safe and compliant. Latipay is cost competitive, offering a favourable exchange rate to Chinese purchasers and does not charge fees to merchants. Its services are also quick and in most cases transactions can be completed in two business days.
"China is New Zealand's biggest export market and trade has nearly tripled in the past decade, according to Statistics NZ. Education China is now our largest source of foreign students. More than 30,000 Chinese currently study in New Zealand. China is the second and most rapidly-growing, source of tourists to New Zealand behind Australia, with more than 400,000 visitors annually," Flounders says.
For further information contact Latipay chief executive Leigh Flounders 021 501294 or Make Lemonade editor-in-chief Kip Brook on 0275 030188.
Photo: Latipay chief executive Leigh Flounders