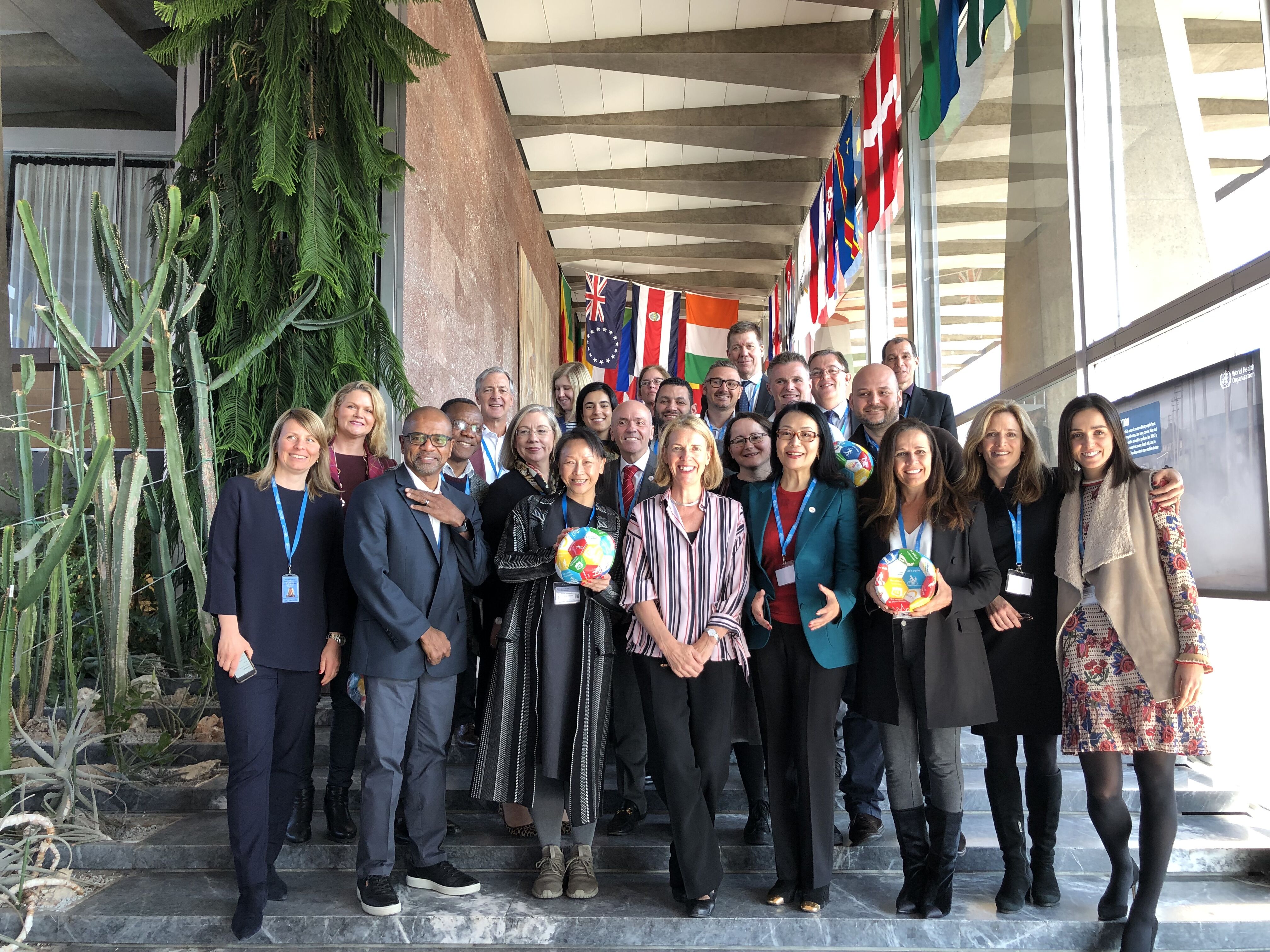 Christchurch – New Zealand is rated 10th best in the world for gym membership but we have some of the worst physical inactivity levels globally, ExerciseNZ chief executive Richard Beddie says.
He has just returned from a World Health Organisation conference in Geneva where he led a session on global standards for exercise professionals.
"For a country like ours, we should be much more active. About 14 percent of the population have gym memberships which puts us right up there, but we also have some of the worst inactivity levels with 40 percent of New Zealanders inactive which just doesn't meet the WHO levels for active societies. This makes us 13th worst globally for inactvity," Beddie says.
"New Zealand is fast becoming a country of haves and have nots when it comes to physical activity.
"Globally the average rate of inactivity (defined as less than 150 minutes of physical activity a week) is 28 percent. New Zealand's 40 percent inactivity rate is therefore very concerning, especially considering that the rate for childrens' inactivity is even higher (as high as 90 percent in some age groups).
"My presentation was about how the exercise industry has developed global standards for exercise professionals, now adopted by 12 countries including the US, India, China, Canada, NZ, Australia, the UK.
"NZ was at the forefront of standards development for exercise professionals, being the third country in the world to develop a national registration system underpinned by qualifications mapped to government standards.
"The WHO meeting was very productive with lots of actionable steps, including the likely introduction of inclusive fitness which is a campaign driven by UNESCO. WHO are looking at including that initiative into their global physical activity plan.
"ExerciseNZ has already agreed to launch it in New Zealand. It's all about making exercise accessible to everyone, regardless of ability or disability."
Those with disabilities have barriers to taking part in some activities but this initiative is training staff, developing specific programmes where needed and supporting those with disabilities to take part in existing programmes and services offered by exercise providers.
Beddie says in the context of the UNESCO initiative, New Zealand had more than one million people who would fall into the disability category such sight loss, physical and mental disability and chronic health conditions.
He also attended the IHRSA conference in San Diego and he hosted the Australasian forum discussing how to support non-exercising groups with exercise, instructor standards, and career pathways for people entering the exercise industry.
"The big issue is how to support those that don't traditionally take part in exercise or haven't done so in many years.
"Finally but most importantly, our heartfelt thoughts go out to the families, friends and whanau of those affected by last week's tragedy in Christchurch.
"As part of the Christchurch community, we stand united to say terrorism has no place in our country. Our fitness community in particular prides itself on being inclusive and where there is no room for racial or religious discrimination, and all are welcome."
For further information contact Richard Beddie on 027 5205744 or Make Lemonade editor-in-chief Kip Brook on 0275 030188.
Photo: Richard Beddie with WHO delegates in Geneva