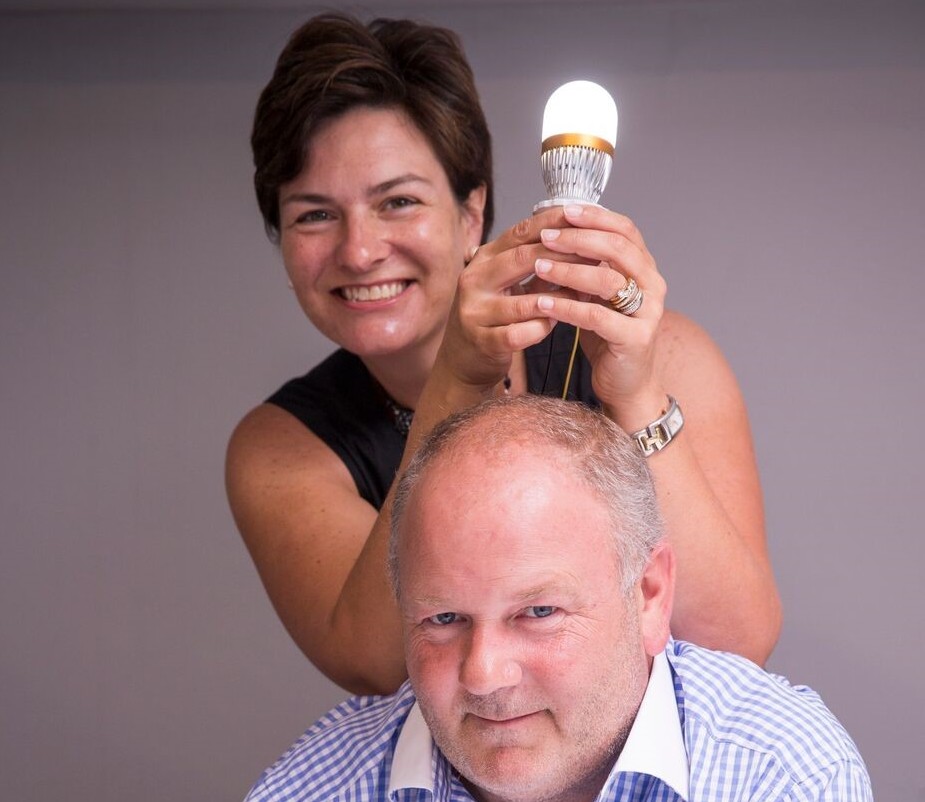 Christchurch – August 13, 2015
Award-winning New Zealander company Solar Bright is lighting the way in providing health and safety markers to help reduce the winter road toll.
Solar Bright has come up with world first icy-road warning technology with solar-powered blue road markers that flash blue when conditions are icy, to warn motorists and prevent crashes, replacing old 20th century static signage which many motorists don't take any notice of.
The flashing blue markers are a world-leading development that are helping prevent crashes and they are attracting interest from all over the world. Solar Bright, a 2015 Champion Canterbury Business Award finalist, holds patents and trademarks for the blue markers in 96 countries.
At least 800 blue road markers are already installed on state highway one around Dunedin, on state highway eight and in Central Otago.
Solar Bright managing director Nicola Martin says after installing the road markers in Dunedin and Central Otago 82 percent of traffic slowed down when the markers were activated. Questionnaire respondents support the markers and want to see more blue markers in ice prone areas, Martin says.   
"We have had a lot of serious interest from other New Zealand cities and regions, insurance companies, St John, police, shopping malls, airports, councils, companies, blue chip companies, hospitals, fire departments and companies around New Zealand.
"We are trialling with Tasmania Government on their roads and also talking to people in the United Kingdom, USA, Canada, Russia, Europe and Japan.  We soon hope to introduce a smart intelligent marker with telemetry capabilities, able to count, read traffic, monitor carbon dioxide emissions and light levels which will becomes invaluable for roading maintenance, police, Government and transport statisticians.
"Our blue markers can help the New Zealand economy and reduce Government spend, relating to hospital bills. Road accidents in New Zealand are enormously costly and we are sure we have reduced the accident rate as we have overwhelming evidence that the markers slowed drivers down in black ice conditions and we have no doubt saved lives."
Solar Bright's Pat Martin invented the technology in response to a request for a sustainable device to warn motorists of road ice. National data shows about 84 per cent of motorists exceeded speed limits in general, and about 79 per cent do so in icy conditions.
Transport figures show that loss of control is a factor in about 40 percent of road deaths and almost 40 percent of serious injuries. The Solar Bright illuminated blue markers is significantly helping raise driver awareness of the dangers of upcoming black ice. 
The Solar Bright blue markers would go viral globally. Nearly 1.3 million people are killed on the world's roads each year. Up to 50 million people are injured, and many remain disabled for life. The economic cost to developing countries is at least $100 billion a year.
For further information contact Nicola Martin, Solar Bright managing director, on 021 991332 or Kip Brook, Make Lemonade media specialist, on 0275 030188.
Photo: Nicola and Part Martin — Solar Bright's leading lights