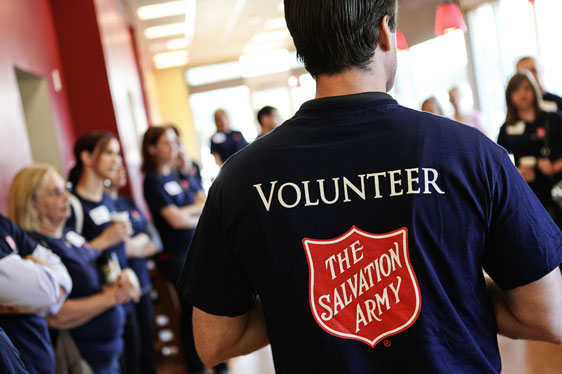 The Salvation Army has started its annual Red Shield appeal. They are worth supporting, considering:
They help more than 120,000 Kiwis in need annually.
They distribute more than 55,425 food parcels a year.
They provide almost 14,000 budgeting sessions and serve 18,192 community meals a year.
They provided more than 7000 elderly and ill people with home support.
1512 people received their addiction treatment last year and they provided more than 133,000 bed nights of specialist accommodation.
They provided emergency assistance and ongoing support and programmes to 35,746 clients and their 61,147 children.
They provided alcohol and other drug addiction treatment and education to 6264 clients during the year, including 1607 who received intensive day treatment and 845 who undertook intensive residential treatment.
It's pretty impressive but sadly an increasing number of families of problem gamblers sought help during the year, in line with expectations, as five to 10 people are estimated to be affected by a person's gambling. Māori and Pasifika people are three times likely to be affected by gambling-related harm, exacerbated by the concentration of gaming machines in low-income communities.
This trend, along with Auckland's SkyCity Casino's expansion of 230 more gaming machines and another 40 gaming tables, has been a focus of the Sallies' strategic development during last year. Electronic gaming machines remain the main source of gambling-related harm for the Sallies' clients.
The Sallies really do great work for people with serious needs. Mike Dormer in Christchurch is one of the great advocates and supporters. Keep up the good work Mike and well done on getting Richie McCaw along to your Red Shield breakfast today.