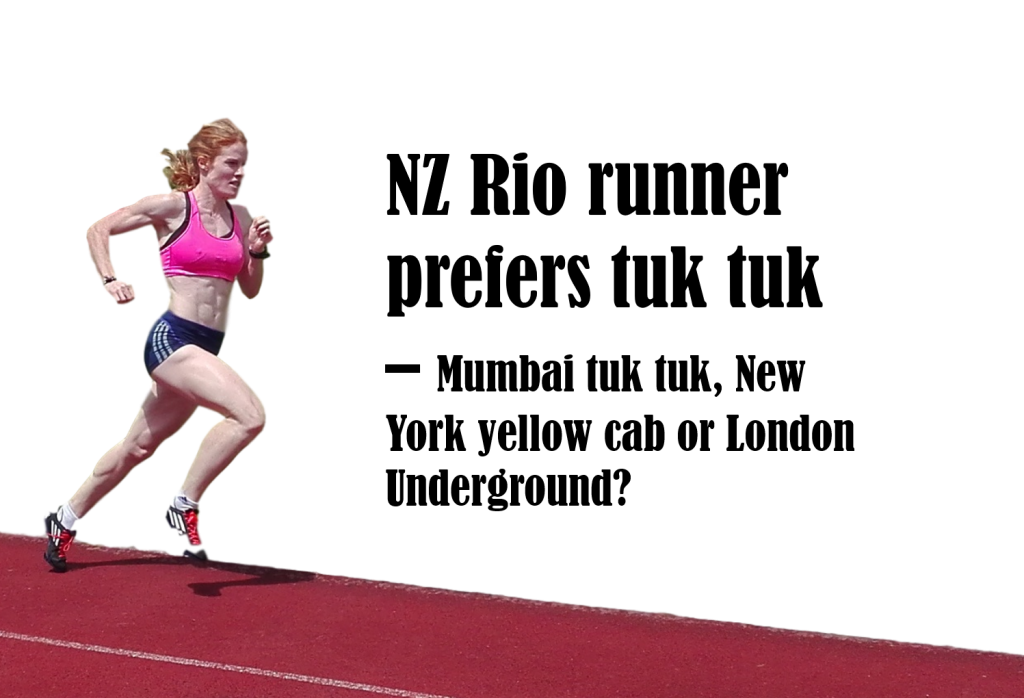 Angie Petty will be competing at her first Olympic Games in Rio. Her 800 metres heat starts at 1.55am on Thursday August 18 (NZ time). She has competed at two world championships in Moscow 2013 and Beijing 2015, at the world indoor championships in 2014 and was a finalist at the 2014 Glasgow Commonwealth Games. She has a personal best of 1 minute 59.06 seconds. She has just arrived in the Games village in Rio from her build up camp at Mannheim in Germany.
---

Seven Wonders: we ask Kiwis seven important questions like what they prefer on their fish in chips.
Angie Petty likes tomato sauce (not that we're convinced about how often she gets to eat fish and chips). Here's what else she told us:

---
Q. Pineapple lump, jet plane or jaffa?
Pineapple lump
Q. Bungy jump, surf or hammock?
Surf
Q. Cricket test, one day or T20?
One day
Q. Tomato sauce, vinegar or lemon juice?
Tomato sauce
Q. Kereru, tui or kea?
Kereru
Q. Phar Lap, pavlova, flat white:  New Zealand or Australian?
New Zealand
Q. New York yellow cab, Mumbai tuk tuk or London Underground?
Mumbai tuk tuk