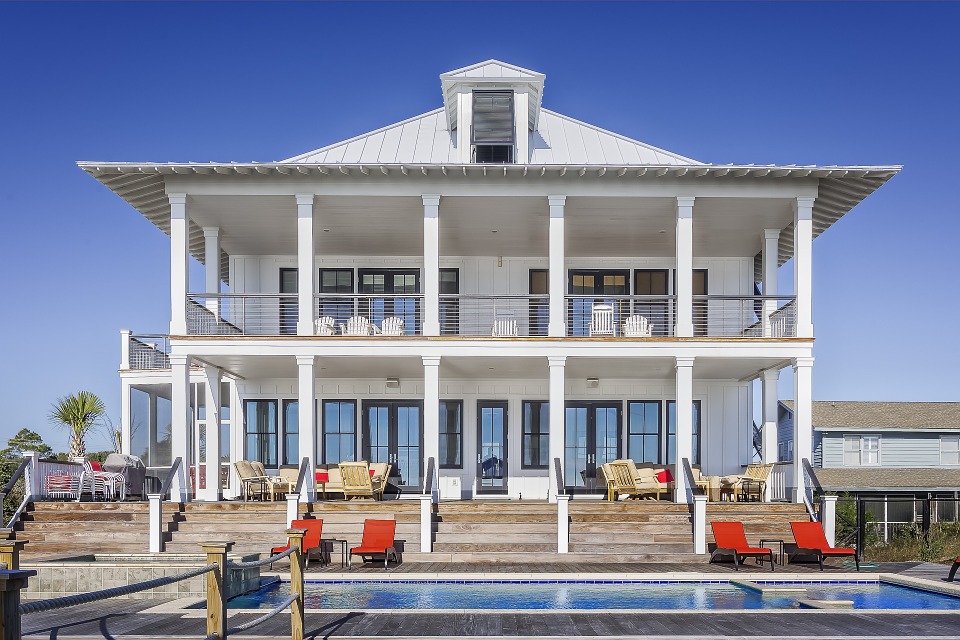 Auckland – A leading New Zealand real estate company, Ray White New Zealand, has recorded a 12 percent lift in August sales compared to the same period last year.
Ray White New Zealand chief executive Carey Smith Sales says the number of sales also climbed five percent on the prevous (July) month's results. This continues the trend of lifting results for the Ray White Group in New Zealand.
"The overall numbers resulted in 1323 residential property sales at an average sale price of $589,459, which was an increase of one percent on the previous month. Turnover saw residential sales volume total over $770 million," Smith says.
"Our combined office results saw the company achieve five personal best office results with a consistent turnover in Auckland and Canterbury, while the central North Island and lower North Island showed increases above 25 percent on the same time last year.
"The total number of listings secured by our group members increased by 15 percent to 1504 properties. This is the highest positive rise for 2016 and will give buyers confidence that there is more inventory stock to be able to choose from and this has increased the national inventory level by five percent to 12.9 weeks.
"While the latest August results show continued confidence from buyers and sellers, we are starting to see the impact of the loan to value ratio restrictions that will be introduced to balance these policy changes. There has been a reduction in the Official Cash Rate and given that there is a further indication that this may be reduced again, home affordability based on the official cash interest rate continues to improve."
Smith says auctions, while continuing to dominate the sales results, have seen a reduction in clearance rates to 77 percent.
The top three businesses in New Zealand were Ray White Remuera, which completed over $60 million in sales volume; Ray White City Apartments, which continue their strong sales position; and Ray White Manukau, which completed 57 sales for a personal best month.
In addition to this, August results saw five offices achieve their personal best sales month: Ray White Whangarei, Ray White Russell, Ray White Lower Hutt, Ray White Balclutha and Ray White Manukau.
Throughout the regional areas – in Northland Ray White Whangarei featured as the top office. Ray White Kaitaia and Ray White Paihia both achieved a strong level of sales. Ray White Russell achieved a personal best result.
In the Auckland region, Ray White Remuera was the leading business; Ray White City Apartments and Ray White Manukau had a very successful month. In the central North Island, there was an overall strengthening in the market and this was led by Ray White Rotorua.
Ray White Hamilton achieved an outstanding result, as did Ray White Papamoa. The lower North Island also produced a 25 percent increase in sales numbers. Ray White Lower Hutt achieved a personal best volume. Ray White Wanganui and Ray White Palmerston North also showed an outstanding lift in sales numbers.
The upper South Island continues to show market strength, led by Ray White Richmond. On the West Coast, the market is gathering momentum and Ray White Westport achieved good numbers. In Canterbury, the leading office was Ray White Rolleston, with over 40 sales completed. Ray White Metro and Ray White Ferrymead achieved strong results. The lower South Island saw Ray White Balclutha achieve a personal best. The leading office for the zone was Ray White Wanaka. Ray White Queenstown and Ray White Dunedin both recorded a successful month.
During the past month, Ray White Remuera received international recognitionfor being the number one office across the international Ray White network. Ray White City Apartments were acknowledged as the number two office internationally, and Ray White Ponsonby achieved number five internationally. Anton Huang from Ray White Howick was acknowledged individually as the number three international salesperson of the year.
For further information contact Ray White chief executive Carey Smith on 021 999035 or Make Lemonade media specialist Kip Brook on 0275 030188.