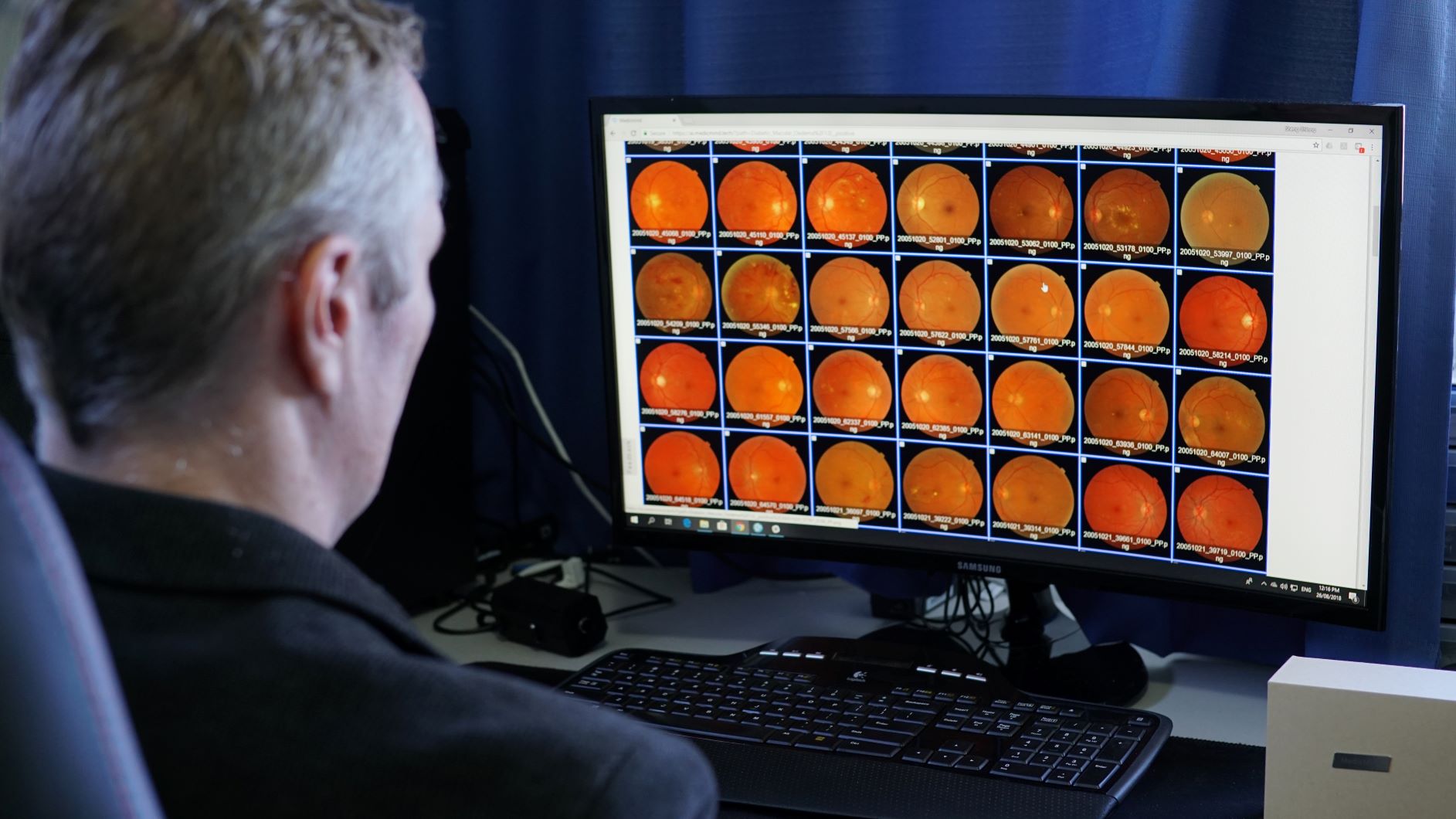 Dunedin – New Zealand-designed artificial intelligence framework MedicMind which enables the development and design of AI without coding has been used to develop an advance set of algorithms to detect a range of common eye diseases. Findings are published on Clinical and Experimental Ophthalmology.
The Dunedin-based research was part of an initiative to tackle growing ageing population and degenerative eye diseases, oDocs Eye Care director Dr Hong Sheng Chiong says.
A total of 4435 images were used for developing the artificial intelligence and its underlying algorithm. The average accuracy was 80 percent, with sensitivity of 75 percent and specificity of 89 percent. The AI is capable of detecting common eye diseases such as diabetic retinopathy, age-related macular degeneration, glaucoma, and retinal vessel disease.
Age-related degenerative diseases such as macular degeneration, glaucoma, and diabetic retinopathy are on the rise, causing huge delays and backlogs to clinic appointments and clinical workload, Dr Hong says.
"With an AI that is capable of triage and making initial predictive diagnosis, it would help clinicians with limited knowledge and experience in ophthalmology – eye care – to screen through retinal photographs efficiently"
"This is a pilot study and its performance can be improved with a much larger dataset. We are calling for all New Zealand clinical and artificial intelligence scientists to join the movement to explore this field."
The research and algorithm are not designed to replace more conventional approaches such as a visit to an optometrist or ophthalmologist. It is merely a way to improve efficiency and safety of patients' eye care. The scientific article is available here.
Dr Hong is an ophthalmologist registrar at Dunedin Hospital and is chief executive of oDocs Eye Care.  He says he is on a mission to end preventable blindness globally.
Earlier this year, ODocs Eye Care signed its first overseas international partnership with Riyadh's King Saud University, which is the biggest medical university in the Arab world.
For further information contact Make Lemonade editor-in-chief Kip Brook on 0275 030188.