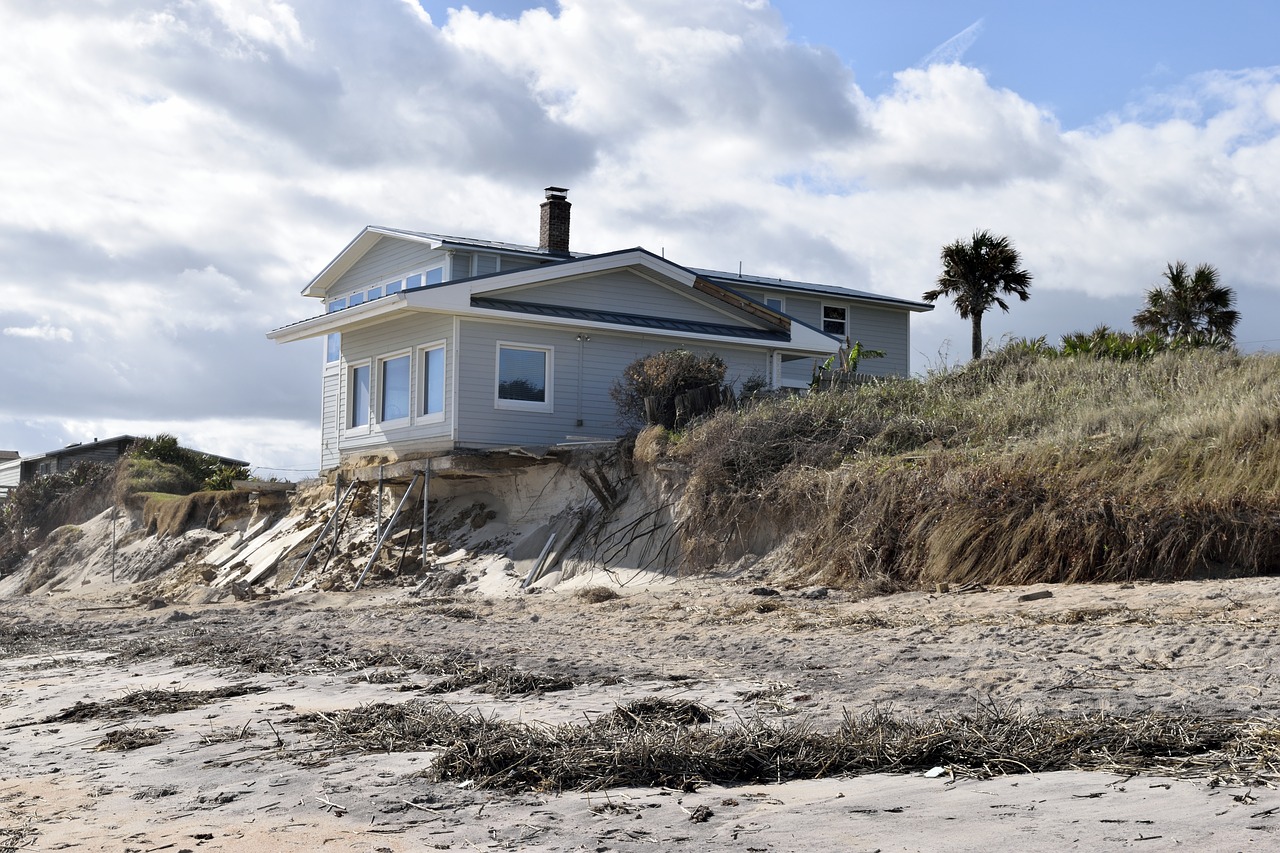 Tāmaki Makaurau – The world's oceans are inextricably linked to climate change. Rising air temperatures due to global warming are melting the polar ice caps and dissolving glaciers, leading to rising sea levels, which will definitely affect Aotearoa.
The impact on ocean changes such as rising sea levels is a crucial issue for New Zealand. The coastlines of Aotearoa total 15,000km in length, about one-third of the Australian coastline.
New Zealand is the sixth largest island country in the world, with a land size of 267,710 sq. km. Although the North Island is smaller than the South Island, it has a longer coastline.
West Coast homes in Granity and Hector are already being threatened by sea erosion.
The Ministry of the Environment's coastal hazards and climate change guidance document says 133,265 people are at risk of sea level rise and so are 68,170 buildings including 43,680 houses. Replacing the buildings could cost $19 billion.
The ocean is a massive carbon sink, protecting Kiwis from the worst of climate change. But rising air temperatures are melting glaciers, while warming seas are bleaching coral.
There are now calls to designate Marine Protected Areas for 30 percent of the oceans by 2030, the World Economic Forum says.
But seas are also playing a crucial role in protecting people from the worst effects of climate change. Scientists say the seas have absorbed 90 percent of all the warming that has taken place in the past 50 years.
The Intergovernmental Panel on Climate Change (IPCC) says by 2100, sea levels will be between 0.26 metre and 0.77 metres higher than today. It's estimated that by 2100, rising sea levels will threaten 200 million people who live in low-lying coastal areas.
Researchers say that almost half of the world's sandy beaches could disappear as sea levels rise. It's estimated that by 2050, more than 570 cities will be affected by a sea level rise of 0.5 metres.
The IPCC also estimates that even if the rise in global air temperatures can be held to 1.5°C, sea temperatures will rise by at least 2 °C by the end of the century.
Melting freshwater from the world's polar ice sheets changes the chemical composition of the sea making it hard for some species to survive.
Freshwater also changes ocean currents and if these fail or change course it can lead to oxygen-depleted "dead zones" where marine animals and plants cannot survive.
The oceans are the world's biggest carbon sink, absorbing around one-third of the CO2 emitted by human activity since the start of the Industrial Revolution.
Adding CO2 to seawater in these quantities acidifies the oceans and this is affecting many marine species, especially clams, mussels and sea snails which are unable to grow their shells in acidified waters.
The carbon sequestration that the ocean provides will be vital if we are to slow the rate of global warming, according to the International Union for Conservation of Nature (IUCN).
Fishing and tourism need to become more sustainable and coastal development needs to be controlled to prevent marine environments being harmed, says the IUCN. Research must continue so new measures can be developed as the damage to our seas becomes more obvious.
The World Economic Forum has organised a group of 65 global leaders from business, civil society, international organisations, science and technology who are committed to fast-tracking solutions to damage caused to seas because of climate change.