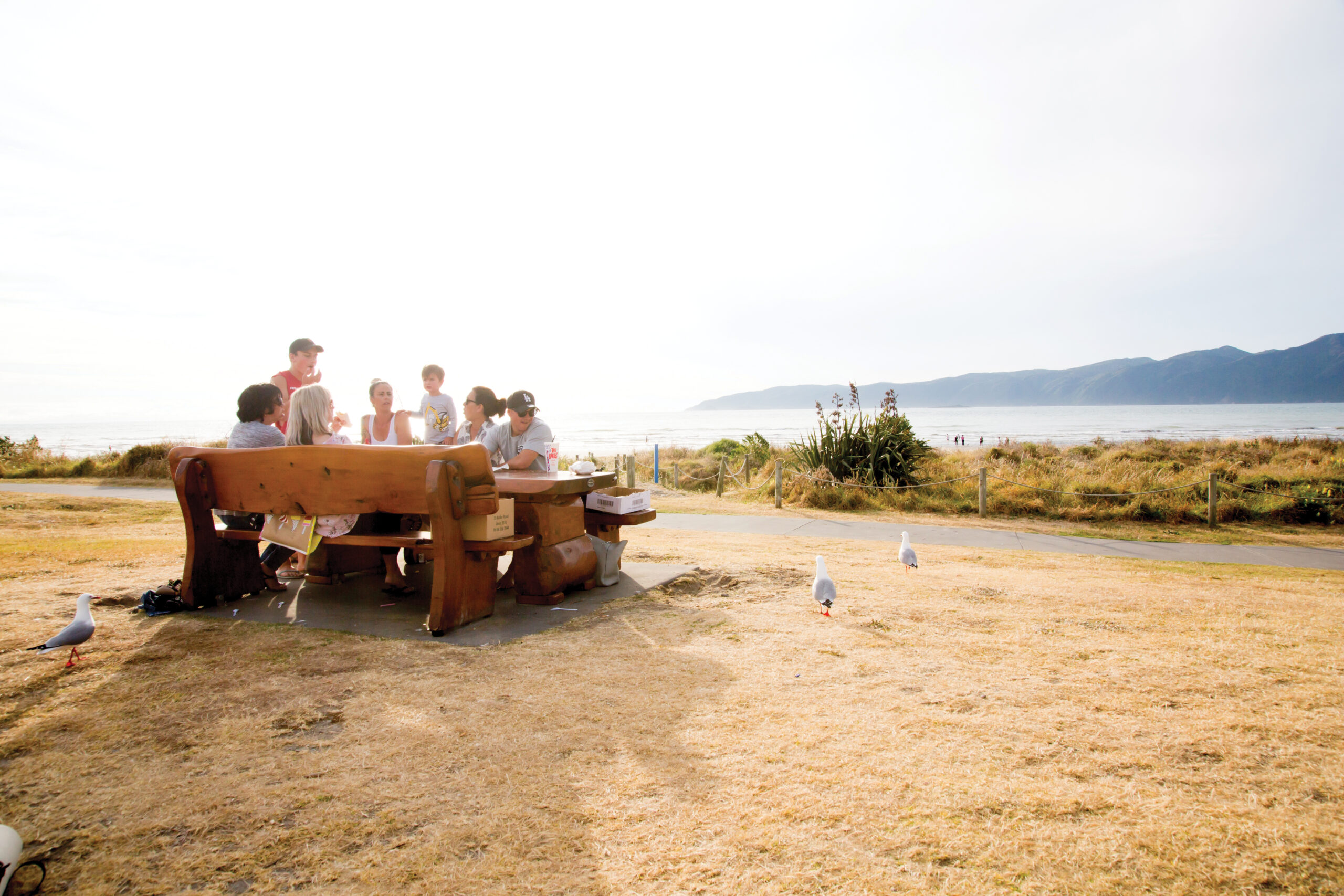 Ōtaki – More New Zealanders should cruise up the old Kapiti coast road, rather than sprint the cool new Te Ara Nui o Te Rangihaeata expressway when heading out of Wellington.
As in the movie There's Something About Mary, there is something about the Kāpiti coast, including the spiritual heart and soul of Kāpiti Island.
The dichotomy the island faces today is thely limited number of tourists allowed to go to the sanctuary, which is protecting the abundant wildlife. The fewer tourists help reduce the island's climate change pressures.
Tours to the island, five kilometres over the Rauoterangi Channel, are run by Kāpiti Island Nature Tours. Its chief executive and rangatira is outstanding ex-Ōtaki College student Hone (Johnny) Barrett.
The island is globally acclaimed as an astonishing nature reserv, nuturing some of the world's most endangered birds. The 1965-hectare island is one of the few relatively accessible island reserves in the country and is a pre-eminent site for Aotearoa's endemic bird recovery.
Kāpiti Island is a mecca for special species such as hihi (stitchbird), kōkako, takahē, kororā (little blue penguin), kākā, tui, bellbird, kereru, the kahu, toutouwai, weka, kiwi and others putting the island in a time-warp, what life was like in Aotearoa 300 years ago.
The island is sacred to Aotearoa. A small close knit Māori family run the successful whānau tourist company, Kāpiti Island Nature tours.
Barrett, the co-founder of the company Barrett, former chair of NZ Māori Tourism and in his younger days he was an outstanding and stylish batter for the Ōtaki College cricket 1st XI.
Barrett is Ngāti Raukawa, Te Ati Awa and Ngāti Toarangatira. His grandmother inherited the farm on Kāpiti Island from her father, Wi Parata te Kahakura, and held a kaitiaki role. His whānau are based at the north end of the island.
Barrett wants more Kiwis to experience the sacred feeling of Kāpiti but he is concerned about the climate change footprint impact by more visitors to the island. Tourism clearly impacts on the sanctuary's natural environment.
"This is the big issue for us today. We already have a limit on the number of daily visitors as part of our DoC concession, which won't increase. As a business, we are working at pace to convert to lower emissions," he says.
Electric boats do not require any fuel and very little oil, so they are far less likely to cause any harm to wildlife or water users, making them a great way to significantly reduce water pollution. Electric boats can be run off clean, green energy, such as solar power.
From a climate change perspective, the overall Kāpiti region 's biggest emitting sector by far continues to be transport by road and air with emissions generated from petrol, diesel and jet kerosene. This represents 53 percent of the coastal region's total gross emissions.
In a regional climate change context, Kāpiti is producing eight percent of the Wellington region's emissions mostly from transport and stationary energy.
The region stretches along 40km of curved coastline, dramatic cliffs and rolling hills crammed with native flora and fauna from Paekākāriki to Ōtaki. The charming towns dotted up the coast have long enticed Wellingtonians wanting to retire from city life.
Back in the 1800s, people referred to taking the sea air, when travelling to Kāpiti. It took a day to thread through the hills from Wellington. With the Te Ara Nui o Te Rangihaeata expressway racing out of Wellington, the coast is just half an hour's drive from the capital, which is luring more people wanting to live in the district. The current population is almost 60,000.
More than 22,300 people live in Paraparaumu and Paraparaumu beach, 10,260 in Ōtaki, which has seen the largest growth over the last five years, 11,300 in Raumati and Paekākāriki 13,700 in Waikanae, according to the latest figures from the Kāpiti District Council.
In the aged of climate change and carbon footprints, people living on Kāpiti are in heaven. They may see a small increase in summer; but nothing like the nearly 40 million tourists Thailand was facing before covid. People worldwide need to think about reducing their carbon footprints. New Zealand , mostly needs less tourists, not more.
Kāpiti's Māori population was listed around 8000 people in the 2018 census. Tangata whenua of the district are Te Āti Awa ki Whakarongotai, Ngāti Raukawa ki te Tonga and Ngāti Toa Rangatira, including their whānau and hapū.
Ōtaki is proudly the oldest bilingual town in Aotearoa. It is also home to Te Wānanga o Raukawa, Aotearoa's only Māori university, established in 1981.
In the 19th century, the lead figure in Ōtaki was Te Rauparaha, a fearless tribal leader. He lived several times in Ōtaki, mostly after he was released by the government from illegal detention after being locked him up for 18 months without arrest.
He was deposited back to Ōtaki in 1848 to essentially live out his last years before he died in in 1849 at and was buried at the front of the Rangiātea church grounds.
Te Rauparaha worked with the church missionary society and ensured the land was given to them as he had an enduring relationship with Rev Octavius Hadfield.
The church was the oldest Māori Anglican church in New Zealand before an arsonist burnt it to the ground in 1995. The staggering chapter in the history of the church is that it was rebuilt the old way, all with old tools, so it became an absolute replica of the original building. It is a stunning church today.