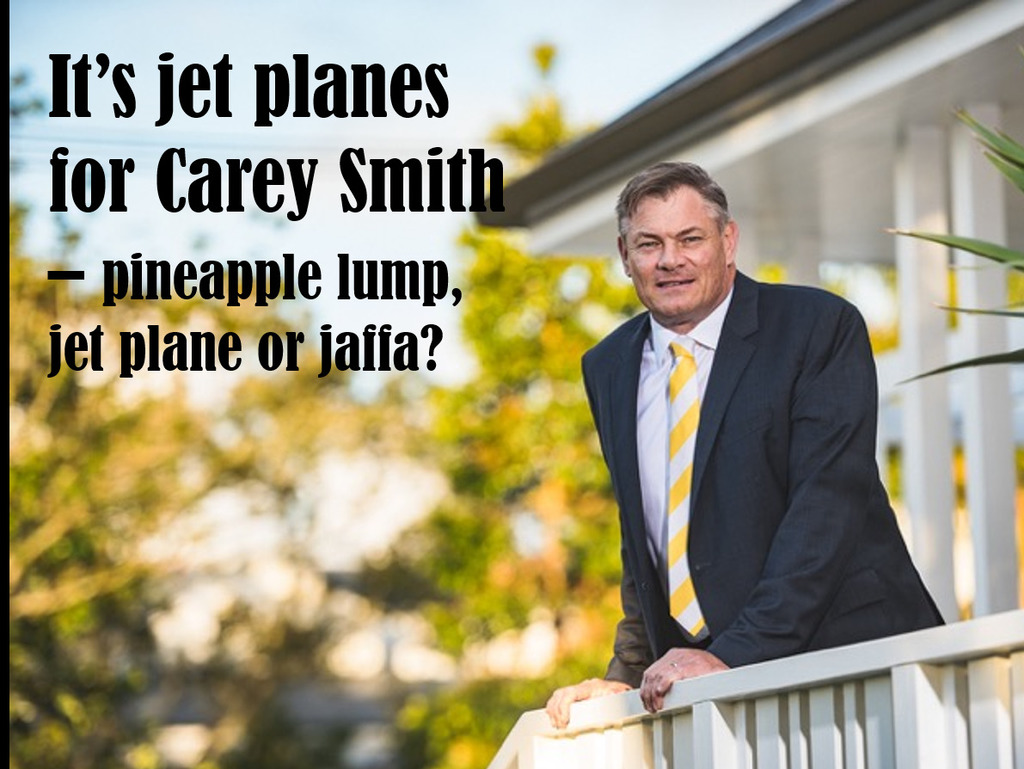 Ray White New Zealand chief executive Carey Smith will take part in the
Auckland Sky Tower stair challenge
again on August 5 to help raise vital funds and awareness for Leukaemia and Blood Cancer New Zealand.  With others, he will climb 51 floors and 1102 stairs to the top of the Sky Tower. Australian-born Smith has lived in New Zealand 20 years, is married to a Kiwi, has New Zealand-born children and says there is no returning back.
---

Seven Wonders: we ask Kiwis seven important questions like is Phar Lap New Zealand or Australian?
Carey Smith, is Australian-born but says Phar Lap is definitely from New Zealand, here's what else he told us:

---
Q. Pineapple lump, jet plane or jaffa?
Jet plane
Q. Bungy jump, surf or hammock?
Surf
Q. Cricket test, one day or T20?
One day
Q. Tomato sauce, vinegar or lemon juice?
Tomato sauce
Q. Kereru, tui or kea?
Tui
Q. Phar Lap, pavlova, flat white:  New Zealand or Australian?
New Zealand
Q. New York yellow cab, Mumbai tuk tuk or London Underground?
New York yellow cab