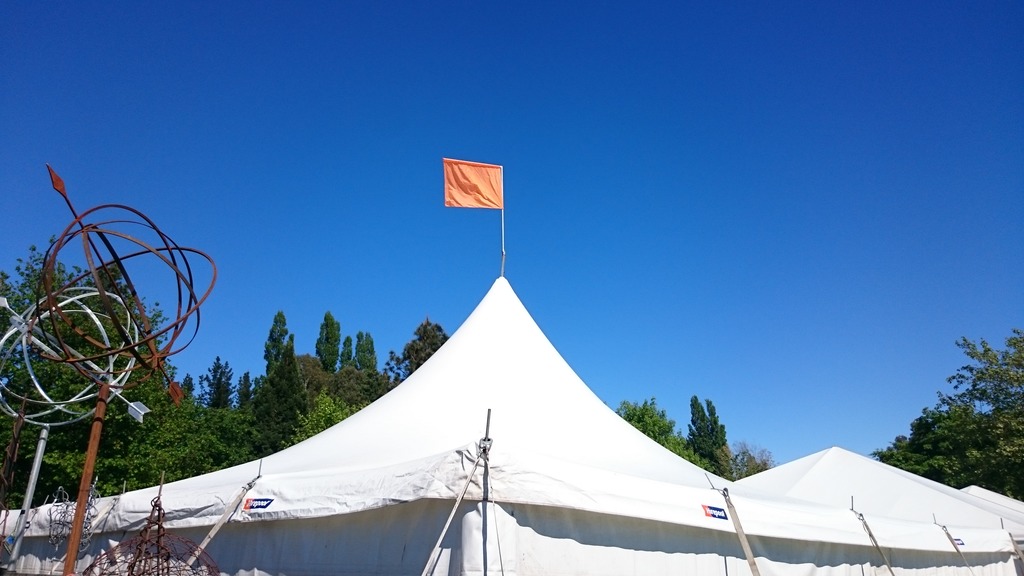 People travel from all over New Zealand to be at the annual Christmas Country Fete in Culverden and in its 25th year the event held this week certainly lived up to its reputation as the must-attend fete in the country.
The location is just perfect with the right mix of fresh air to enjoy the clear blue skies and country bush surroundings to shelter from the midday sun. The fete organisers were on top of things as usual but it's the thousands of smiling faces experiencing new products and making new acquaintances that make the day really special.
Listed below are my top five products of the day. These all stood out to be that extra bit special and are guaranteed to make fantastic Christmas gifts for those who already have everything.
Fete Top Five:
No 1: Rustic Charm Garden Art
The name says it all. This beautiful rustic garden art cannot be beaten for charm, quality, affordability and a touch of Kiwiana.
There were the cutest little owls that love to hang about in trees, captivating dragonflies to make a statement and quirky steampunk styled sculptures that cannot be beaten for character.
The team is based in Whangarei so it was an extra treat to have them here in Canterbury. Check out more photos on their Facebook page here: www.facebook.com/Rusticcharmgardenart/photos/
No. 2: Liquid Alchemy
Liquid Alchemy is a small Nelson distillery that makes wonderful craft spirits and liqueurs. Bottles of liquor are often turned to as a gift at Christmas when nothing else is likely to hit the spot. So, this year it's time to step things up a class and offer a new experience for your gift recipients – some Limoncello perhaps? Or maybe some Nocino, a green walnut liqueur described as Christmas in a cup and apparently quite perfect over ice cream. Yummo!
No. 3: Lee Lamb Publishing
What perfect gift can you get a young child with a room full of toys who spends hours in front of digital screens? How about a good old fashioned book? Lee Lamb Publishing's adorable On the Farm children's books are educational and have the most gorgeous illustrations and stories about all things farming. With titles like Milking Time, Harvest and Shearing it's likely that even the adult townies will learn something new!
No. 4: Pepin Design
Christchurch-based Pepin Design can provide you with the perfect designer gift for young and old. Their top quality products are simple yet packed with fun and the great thing is they appeal to both guys and girls.
The Mr and Mrs pillow cases are a favourite and kids love the range of vinyl decals to slap on their bedroom walls.
Get in quick for a heavy duty canvas personalised Santa sack. They are a huge hit but sleeps are counting down…
Pepin Design on Facebook: www.facebook.com/PepinDesign
No. 5: Honeywrap natural food wrap
This may seem like an odd gift for Christmas but for people who love to be organised it makes for a great stocking filler! These honeywraps are handmade in New Zealand using organic cotton and beeswax and they're the perfect alternative to plastic wrap – better still, they're reusable. If you can't quite bring yourself to gift someone food wrap then use it yourself on Christmas Day to keep all those tasty treats nice and fresh.