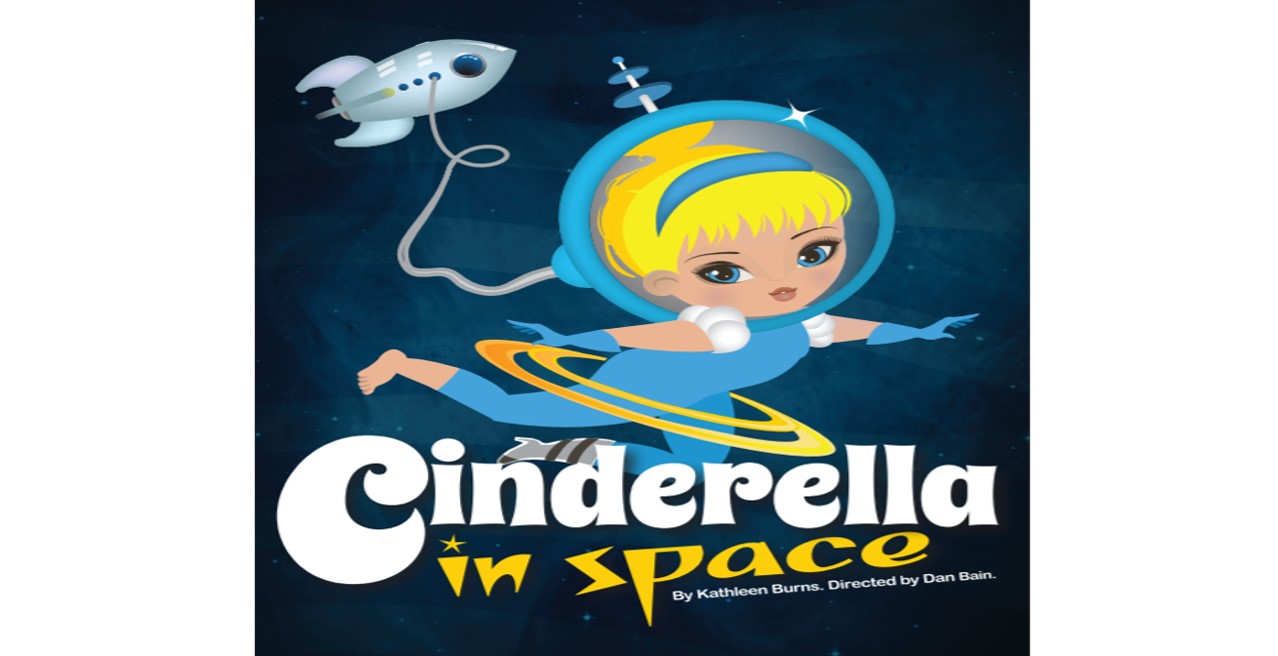 Christchurch – A new children's show is landing on The Court Theatre's stage for the April school holidays. Cinderella in Space takes a favourite fairy tale into outer space.
The show sees interstellar Cinderella forced to fix the engine on her evil Captain Step-Mummy's spaceship – even though she would rather be working on her own inventions. When Captain Step-Mummy won't let her go to the biggest party in the universe she must take matters into her own hands.
This imaginative and hilarious retelling has been written by Kathleen Burns, who is usually seen performing on the main stage, most recently in The Curious Incident of the Dog in the Night-time, Ropable and Educating Rita; on The Forge stage in A Christmas Carol; and as a Court Jester in Scared Scriptless.
While Burns adores the classic story, she wanted her Cinderella to be someone young people can look up to.
"She does things for herself. She has help and input from friends and the community, but she gets herself out of trouble. She's a person of agency, meaning she's strong, exciting, she makes decisions and she takes action. It's a story that is fun for girls and boys," Burns says.
Cinderella in Space is directed by The Court's new Associate Director, Dan Bain. "It's a great idea for a show. I've been attached to this project and working on the development of it since it was conceived. I'm really excited by the fact that it's such a different visual aesthetic to previous children's shows at The Court," Bain says.
The design team have embraced the sci-fi theme, with airlocks, space suits and synthesizer soundtracks all being produced for the show.
Burns is excited to share Cinderella in Space with Christchurch audiences, "I wrote this play for children and super cool adults. I don't think we need to call it a children's show, it's just a good show that's aimed specifically at young people, but I think adults will like it too," Burns says.
Relaxed performance of Cinderella in Space
A relaxed performance of Cinderella in Space will take place on Saturday 29th April at 1pm. This performance is designed to welcome those who will benefit from a more informal environment, including people with an Autism Spectrum Condition, sensory and communication disorders or a learning difficulty. There will be a relaxed attitude to noise and movement during the performance, and some small changes will be made to the light and sound effects. The auditorium will have a smaller than usual capacity so patrons will be able to move around more easily. There will also be a chill-out area available in the foyer.
Cinderella in Space opens 19 April 2017 and is recommended for ages 4-8.
Cast:
Monique Clemenston: Cinderella
Ralph McCubbin Howell: Captain Step-Mummy
Simon Leary: Prince, Fairy Godmother, Expendable
Creative team:
Dan Bain: Director
Nigel Kerr: Set Designer
Hayley Douglas: Costume Designer
Giles Tanner: Lighting Designer/ Lighting and Sound Operator
Andrew Todd: Sound Designer
Christy Lassen: Properties Manager
Starting Times: Mon. – Fri. 11am and 1pm. Sat. 11am only.
Relaxed Performance: 1pm Saturday 29th April
Tickets: Child $10. Adult: $15. Caregivers Required.
Booking Details: 963 0870 or visit www.courttheatre.org.nz