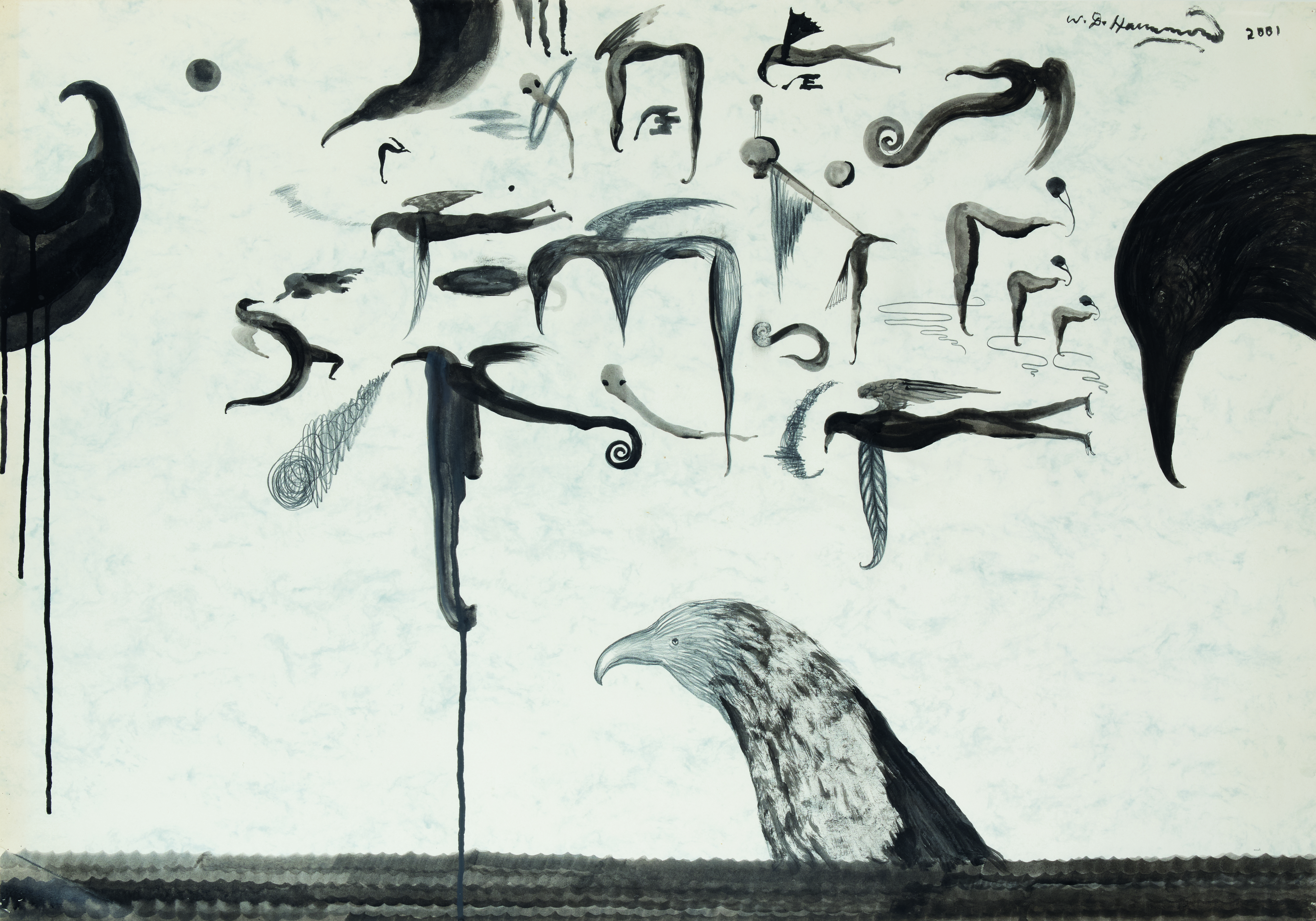 Auckland – More than $1 million worth of some of the best New Zealand art works will be auctioned in Auckland later this month.
Standout works in the Webbs auction on March 29 include Bill Hammond's Limbo Bay, a 2001 work featuring his iconic bird figures, which could fetch up to $120,000.
Hammond, who died earlier this year,  is one of the great New Zealand painters, and his work is known and cherished by many; the iconic bird figures he created are the stuff of legends.
Possibly because of the covid pandemic, works are often selling for twice their estimates. The market is hot and there is big demand.
Also included in the pop up exhibition, of some of the auction lots in Wellington this weekend, are works by Grahame Sydney, leading photographer Fiona Pardington and Colin McCahon.
McCahon, who died in 1987, is widely seen as New Zealand's most influential modernist artist. His painting Canoe Tainui broke the record for New Zealand's most expensive artwork in 2016, selling for NZ$1.35 million. One of McCahon's paintings at the March 29 auction is estimated to sell for between $300,000 and half a million dollars.
Other famous artists' paintings to go under the hammer include Peter McIntyre, Doris Lusk, Ralph Hotere, Michael Smither, Michael Parekowhai, Karl Maughan, Dick Frizzell and Shane Cotton.