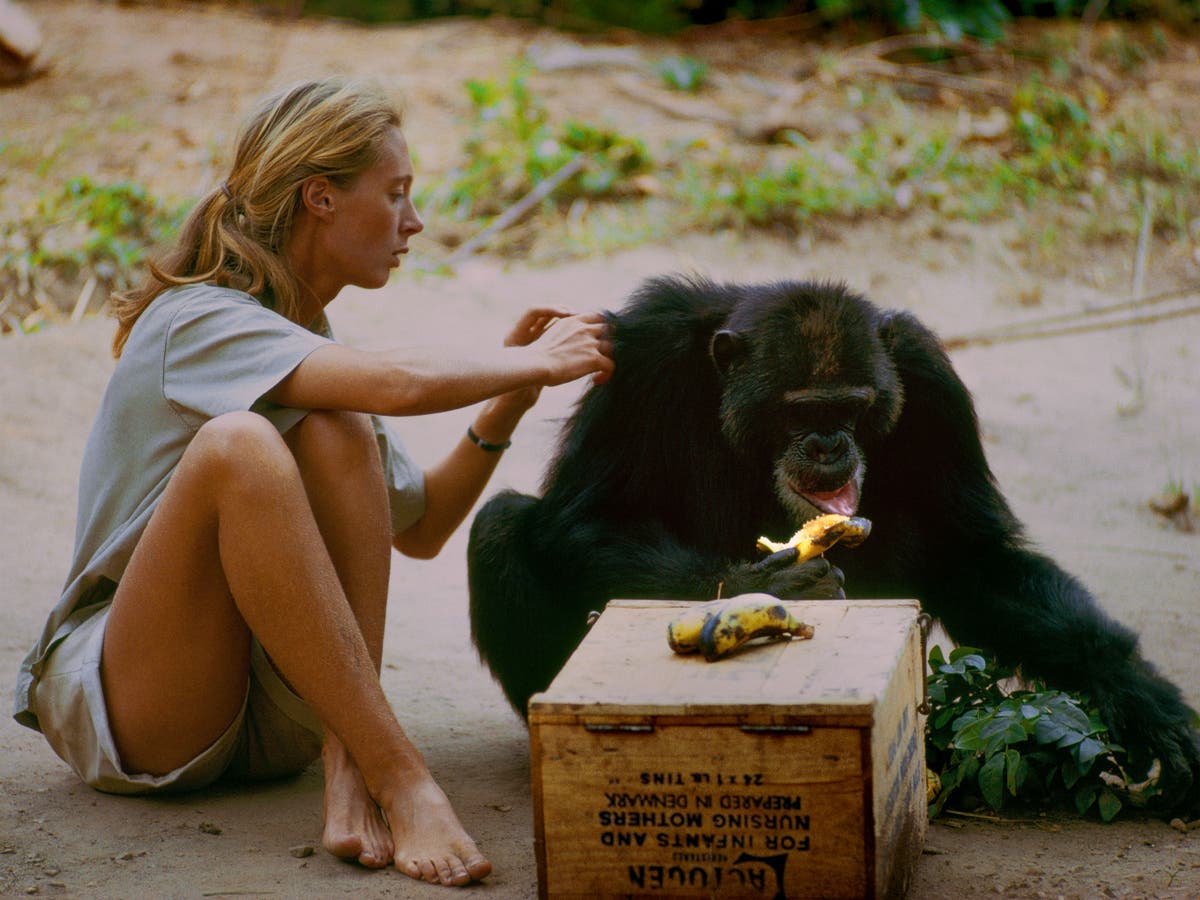 Otautahi – English conservationist and primatologist Jane Goodall has been awarded the 2021 Templeton Prize, worth more than $US1.5 million and previously won by people such as the Dalai Lama, Mother Teresa and Desmond Tutu.
The prestigious prize recognises Dr Goodall's ground-breaking discoveries that changed humanity's understanding of its role in the natural world.
Considered to be the world's foremost expert on chimpanzees, Dr Goodall is best known for her 60-year study of social and family interactions of wild chimpanzees since she first went to  in Tanzania in 1960, where she witnessed human-like behaviours amongst chimpanzees, including armed conflict.
Dr Goodall urged the world to work together to solve climate change at the World Economic Forum's Sustainable Development Impact Summit last year.
In a career spanning more than six decades, British primatologist and conservationist Dame Jane Goodall has earned many honours.
She now adds the Templeton Prize to the growing list of accolades, for her unrelenting desire to connect humanity to a greater purpose.
Investor and philanthropist Sir John Templeton, who died in 2008, created the Prize to recognize discoveries that yielded new insights about religion especially through science.
The 2018 laureate was His Majesty King Abdullah II of Jordan for his efforts to seek religious harmony within Islam and between Islam and other religions.
Goodall says she was hopeful people can start to solve the world's problems together.
"We face unprecedented crises in the world today. We can't do it alone. We need everybody who cares about future generations to link up and try and work out a new green economy that is less destructive of the environment upon which we depend."
In 1977, she founded the Jane Goodall Institute to support the research and expand protection of chimpanzees in their habitats. To date, it has conserved 1.5 million acres of forests, supported 130 communities, and provided safe habitats for more than 5000 chimpanzees and gorillas.
"While people are living in abject poverty, they're going to destroy the environment to grow food to feed their family, fish the last fish, buy the cheapest junk food. They can't afford to say, 'Did this harm the environment?'
"We have to solve the problem of the unsustainable lifestyles of the rest of us."
"We have to recognise there are 7.2 billion people on the planet and already we're using up natural resources in some places faster than nature can restore them. In 2050, it's estimated there will be nearly 10 billion of us," the 87-year-old says.