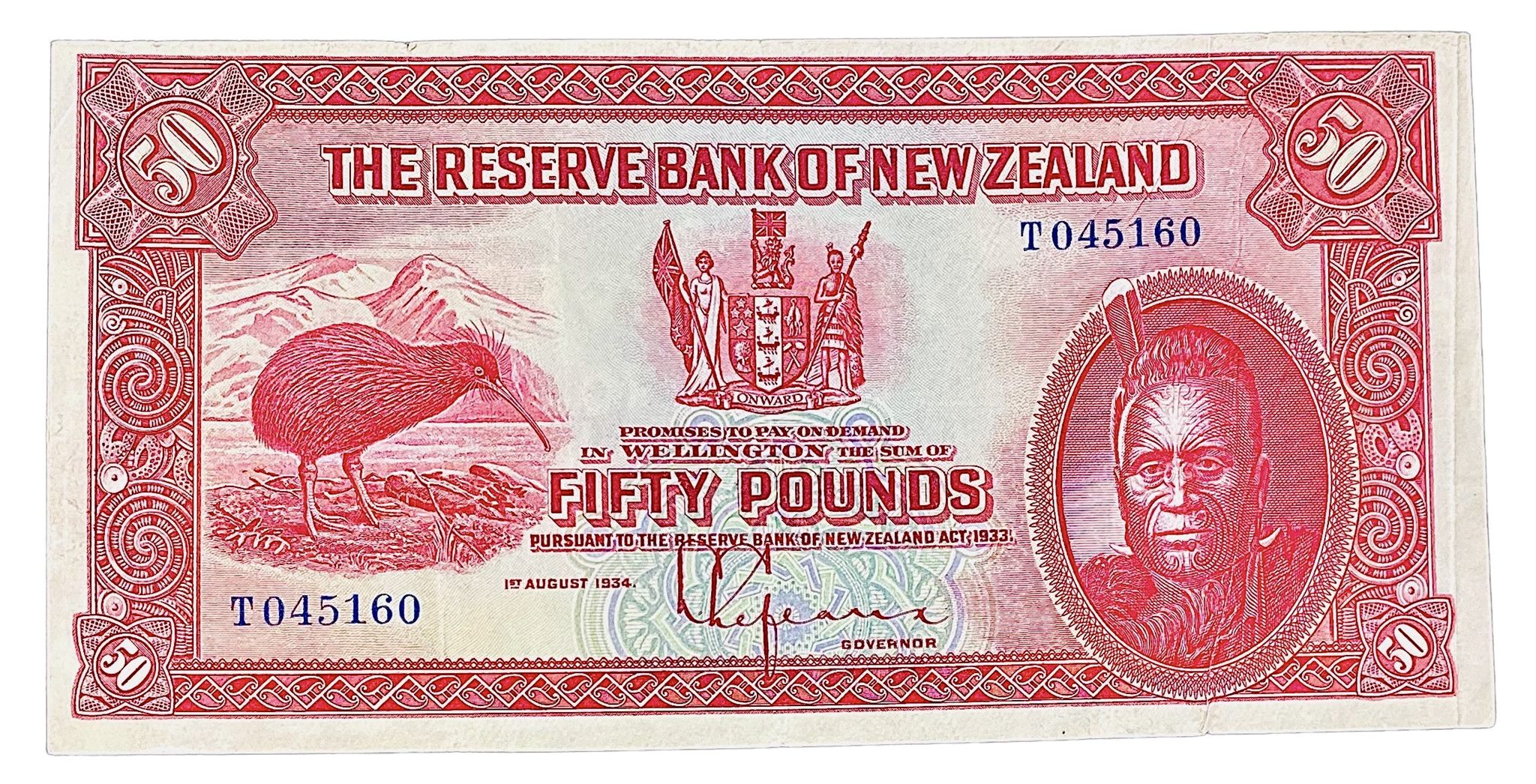 Tāmaki Makaurau – An 87 year old New Zealand banknote is going under the hammer on TradeMe with a buy now price of $41,950 and a start price of $41,750.
The August 1934, 50 pound note is valued in the Bertrand catalogue at $60,000 in very fine condition.
A total of 52,000 notes were issued originally. There are now only 75 to 80 notes known, and less than a quarter of these are likely to be in better than very fine condition.
This 50 pound note has never been on the market and is considered by many as the king of the NZ banknote series to surface for many years.
Work to design on the banknotes began in 1932. They were finally issued in August 1934, six months after the Reserve Bank started.
They were intended to be temporary banknotes. They had been designed in a hurry amid heated debate over what they should look like. In the end they included features of notes already in circulation.
The design included a Kiwi, the Arms of New Zealand, a sketch of Mitre Peak and a portrait of King Tawhaio, the second Maori king.
The banknote is signed by the first governor of the Reserve Bank, Leslie Lefeaux. They were printed by Thomas De La Rue And Company Limited, London.
Last year, a 1928 100 pound New Zealand NZ banknote (see below) sold in Sydney for $50,000, believe to be the highest price ever paid for a Kiwi banknote.
One hundred pounds would have been worth a fortune at the time of printing and even more during the subsequent Depression in 1930.
In 1928 New Zealand's population was only about 1.4 million. The 100 pound banknote was found by a second-hand dealer who had purchased furniture from a deceased estate in the 1960s.
The dealer put his hand down between the cushions searching for loose coins when he found an envelope containing this spectacular note which would have been lost to history but for the astute furniture dealer.