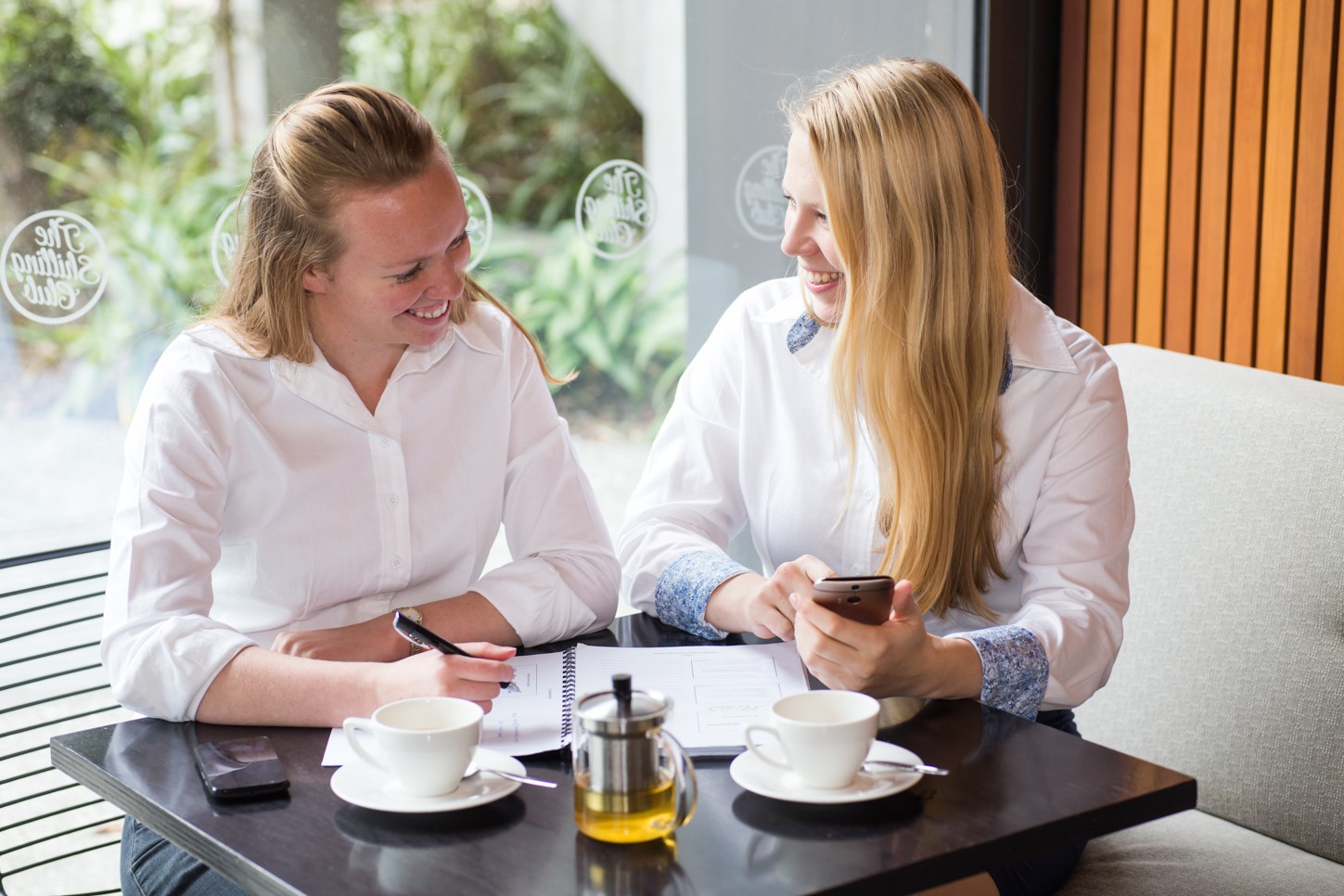 Christchurch – July 27, 2015
Two University of Canterbury postgraduate students have launched a company which is the first in New Zealand to sell ethically-made organic business shirts.
Engineering management students Samantha Jones and Lina Kay have launched their online shopping website www.littleyellowbird.org targeting corporate or business people who support ethical and organic clothing.
"Our company is a socially conscious enterprise which connects a diverse range of people across geographic regions striving to overcome adversity. We are selling sustainable organic garments that look great and feel good while giving back and uniting communities," Jones says.
"We do this by bringing people and communities together in a collaborative way that is mutually beneficial and follows an ethical philosophy to achieve a common goal. For us it is not just about giving money, but sharing knowledge and teaching people the skills to empower themselves, creating long term curative benefits."
Jones spent much of her childhood growing up in third world and developing countries such as Indonesia and Russia. She spent the last six years as logistics officer in the Royal New Zealand Air Force studying international security.
Kay is from Germany and has spent time living in South America where she saw a lot of hardship and exploitation. She is an industrial engineer with a passion for design.
She says they plan to travel to India in October to trace the supply chain and identify projects that they can invest in such as school supplies, water sources, medical and healthcare needs.
"Our plan is to create different lines of shirts and styles with a percentage of our profits from each shirt being invested into different community projects. We are looking to move into the corporate uniform space by providing business shirts that employees can be proud to wear knowing they are making a difference to a project that matters to them and their organisation," Kay says.
For further information contact Kip Brook, Make Lemonade media specialist, on 0275 030188.
Photo: Samantha Jones and Lina Key, in their ethically made organic business shirts