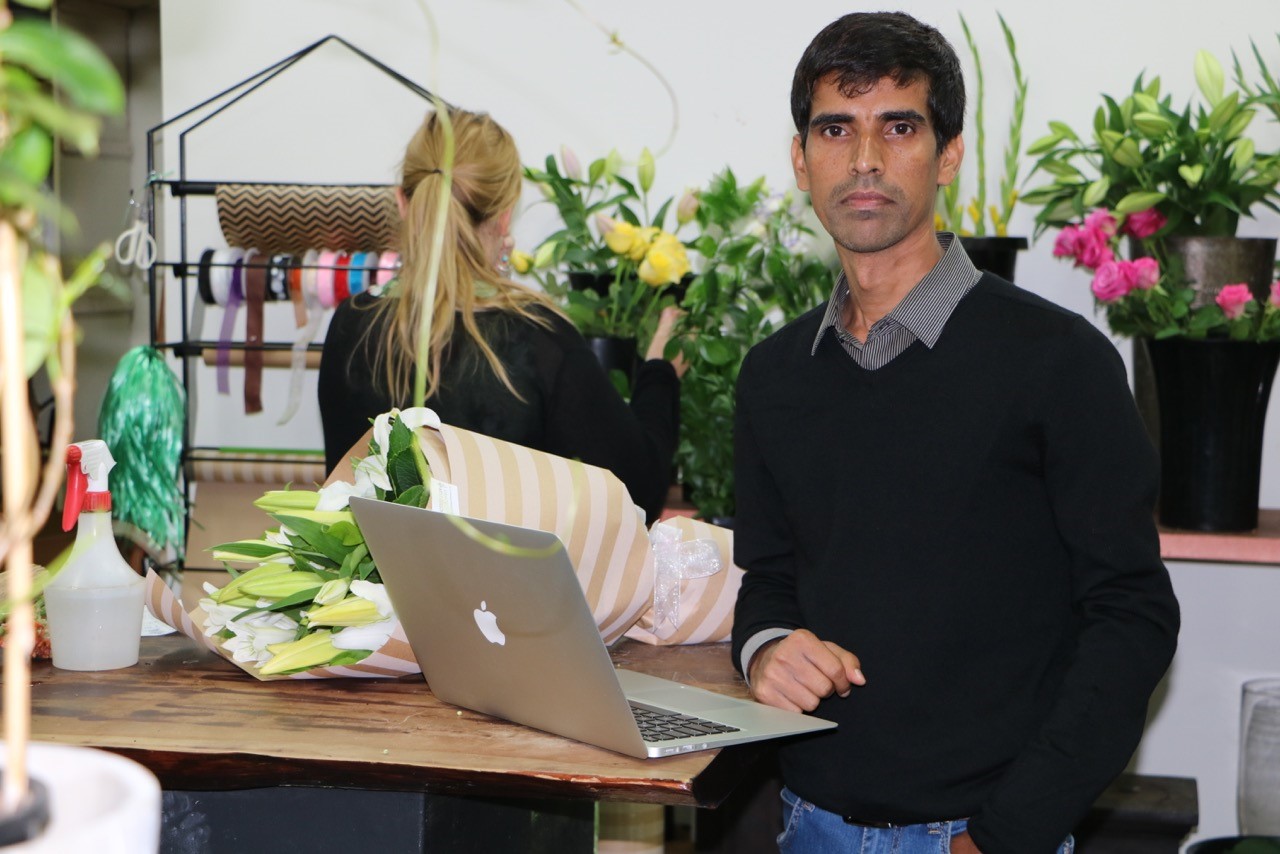 Auckland – March 13, 2016
An Auckland business entrepreneur has launched the first of its kind online florist website which is benefitting New Zealand florists and the public wanting to buy flowers.
Sri Kalakota, an experienced e-commerce professional passionate about web technologies, is having significant success with www.eflowerexpert.com to provide better deals for florists and customers.
"Having worked with gifting e-commerce industry for some times, I know the way industry works. I found that real florists who are behind the scenes should be acknowledged and there is a potential problem that needs to be solved. The flower industry has been dominated by large companies for years.
"I am confident that eflowerexpert.com will start solving this problem and bring more business to local florists who can't afford advertising or marketing costs. Being on our platform helps businesses get more brand awareness and increased revenues due to global nature of the business.
"We started in January this year and we are now Live in 14 countries. The response has been very encouraging from florists around the world. For New Zealand NZ florists who live in small towns, rural area or cities we can promote their brand without costing them anything.
"Florists who sign up to the platform keep their prices reasonable because customers can compare prices from other florists who list in the same area. This creates a competitive advantage among the florists to give the best price to their customers. It's also more convenient and economical to buy from our platform and they have more choice and value for money.
"Every florist can have feedback survey reviews posted by customers. So far the response from the florists has been very encouraging. We review each florist signup carefully before approving them to list on our platform. Most of our florists have been in the industry for more than 20 years."
Kalakota says 80 percent of New Zealand florists are small businesses working independently. Some of them don't have websites, they may not be tech savvy or it cannot afford to maintain a website.
He says eflowerexpert.com provides the perfect platform for florists around New Zealand to join up for free and get more business directly from customers without having to own a website or market their brand.
The eFlowerexpert.com website is a New Zealand based first peer to peer online market place for florists. Their platform enables customers to shop directly with local florists to bring them more business and create greater brand awareness.
"The whole concept of eflowerexpert.com is about trying to disrupt the online flower industry. We are the only company in the world doing this. I am proud that this has started in New Zealand
"Other online companies are customer-facing who control the inventory, putting up stock images on their websites. Eflowerexpert.com in contrast is a peer to peer two-sided platform which allows florists to login, define their own price control the inventory and show real flowers on the website.
"Florists power our website and have freedom to choose their own price. Customers can contact florists with the messaging tool that's built into the system. It's a win-win situation for customers and florists who get visibility across the world."
For further information contact exflowerexpert.com director Sri Kalakota on 022 1768550 or Make Lemonade media specialist Kip Brook on 0275 030188.
Photo: Sri Kalakota with an Auckland florist.