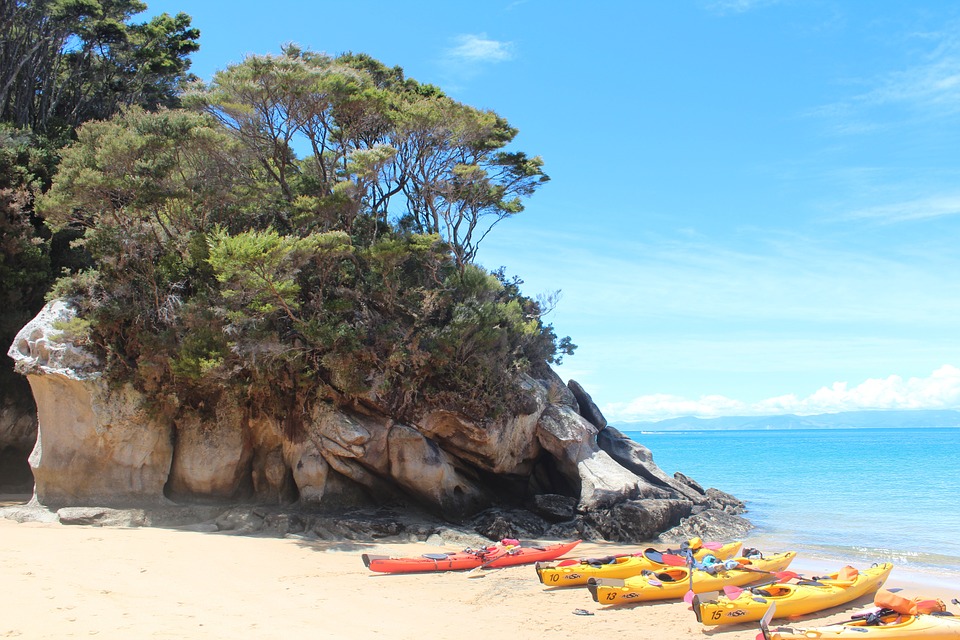 Has New Zealand been voted the world's best country yet again because we care for our country more than others do or just because, geographically, the country looks great, is isolated and not many people live here?
According to a Telegraph Travel newspaper readers' annual poll, New Zealand has once more leaped into the spotlight by being voted most favourite country on the planet to visit.
New Zealand stands out as one of the most desirable tourist destinations in the world – despite its isolation and because of its isolation.
Our biodiversity is fascinating in many ways and the country has made phenomenal strides in the arts as well as the sciences. With just over four million people, hundreds of indigenous bird and mammal species, the country has historically enjoyed uninterrupted tranquility for more than a century largely because of our remote location.
Telegraph voters know New Zealand is home to some stunning volcanoes, magnificent golden-sand beaches, native bush and breathtaking glaciers. Capital city Wellington is magnificently picturesque, boasting a waterfront promenade, pristine sandy beaches, a dramatic harbour setting and beautiful hills encircling it. The city houses the expansive national museum, packed with treasures and stories of the nation's impressively rich history and tradition.
Auckland is New Zealand's largest city and its principal transportation hub. Auckland has streets in places like Parnell, Devonport, Ponsonby and Remuera. It boasts the iconic Sky Tower that offers spectacular views of Viaduct Harbour teeming with lavish bars and cafes'. New Zealand's enormous diversity makes it stand out as a premier world destination.
Among some of our glaring accomplishments, we enjoy the distinction of being among the foremost nations of the world to have granted women their rights and declared itself the first nuclear free nation. Our indigenous Maori arrived here around 700 years ago and the country has to date preserved our magnificent culture marked by stunning art forms and rich culture.
New Zealand recently bagged nearly all the accolades during the prestigious 2016 World Countries Awards. These included 'best country in the world award', 'most beautiful capital city award', 'best food in the world award', 'nicest' as well as 'smartest' people award, 'most handsome men' and 'most beautiful women award' and 'most humble people award'.
In other previous studies, New Zealand has consistently topped rankings as the most naturally scenic, safe and tourist friendly nation. According to the third annual Country Brand Index, New Zealand ranked first for authenticity, natural beauty and safety. The study involved over 2,500 frequent international travellers who were asked to pick their most preferred travel destinations in the world.
Our spell-binding scenery is stunning and we have frequently been described as having the most beautiful walks in the world according to National Geographic. Above all, New Zealand is perceived to be a very easy, accommodating country to settle in to mostly owing to its genuine, warm, compassionate, immensely accommodating and inviting people.
Let's care for our country, embrace it, be proud of it and treasure what we've got.