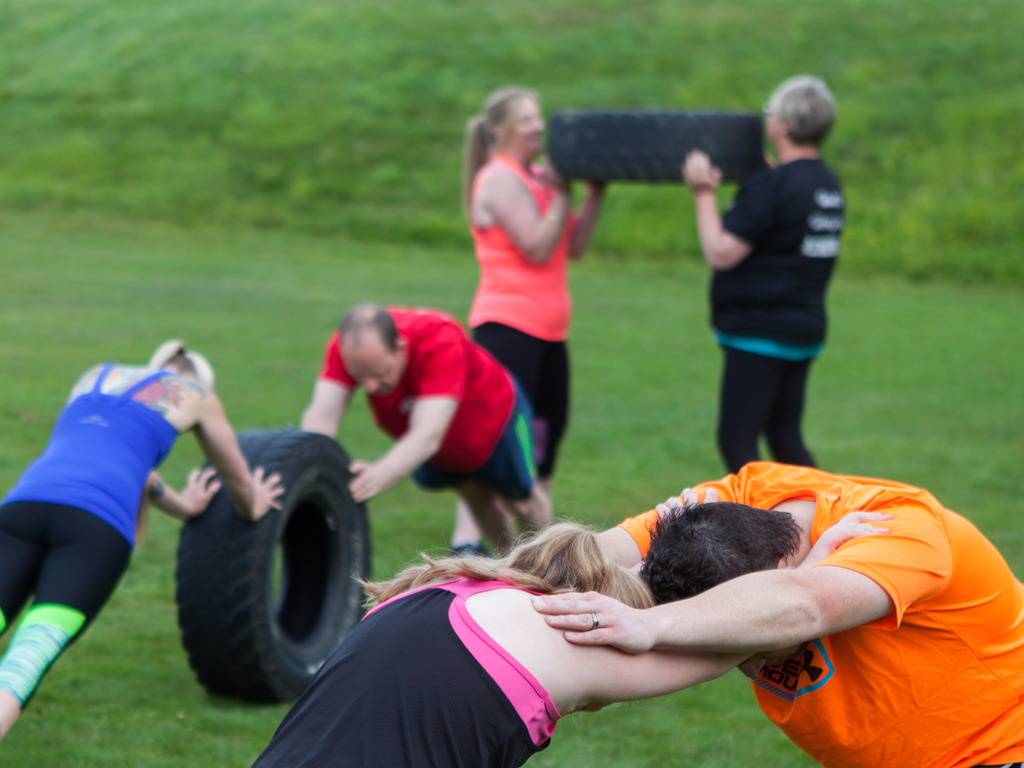 Christchurch – The rise in agritech is making it tough for farmers to stay in prime shape and as a result, personalised exercise programmes in rural communities are in high demand, Exercise New Zealand (ExerciseNZ) says.
New Zealand's rural community has a population of around 600,000 people driving the country's largest industry, primary productivity. The fast growing agritech sector is helping to lift rural sector profitability but with this comes a rise in automation which could have substantial implications for the health of farmers.
ExerciseNZ chief Richard Beddie says farms are no different to other businesses when it comes to looking after the wellbeing of staff. Farming is important to the economic health of the country so it is important that rural communities have the right support structures in place to help farmers maintain good physical and mental health.
"Exercise professionals in rural communities are empathetic to the needs of their farming clients and are eager to be flexible about the services they offer. I applaud personal trainers who are altering their availability and being more innovative to meet the needs of their clients," he says.
Southland-based personal training facility Ryding2Health teaches clients to use the geography of their farmland to create their own workouts and builds sports preferences like mountain biking into their fitness programmes.
Ryding2Health director Melanie Ryding says some of her clients travel from the Catlins to their Invercargill studio at least twice a week because their health is so important to them.
"We have more clients coming from a long way out of town than we had previously. Many prefer to work out with other people as they live and work in isolation. We also make a big effort to tailor programmes to work around their personal needs, whether it be incorporating farming equipment or their own farmland," she says.
Ryding says she is eager to make better use of technology to provide additional educational material to her clients but slow internet connectivity in rural Southland makes it impractical.
"We would like to offer additional services which would greatly benefit the health of farmers. Digital materials covering sleeping techniques, healthy eating and how to keep on track are all beneficial supplements to physical fitness programmes. Unfortunately, even holding motivational Skype sessions have proven too challenging due to rural Southland's bad internet connectivity," Ryding says.
Collingwood's Bay Fitness near Nelson has seen a 30 percent increase in male farmers attending their fitness classes in the last six months and have clients who travel long distances to make their sessions.
Renee Riley from Bay Fitness is the 2016 NZ Exercise Industry Awards small group trainer of the year and she says farmers want to remain fit and strong to prevent injuries and disease.
"Farmers spend a lot of time sitting in tractors. Dairy farmers stand and put cups on cows for sometimes three to four hours per day. They have increased stress levels from high debt and unstable payouts and maintaining good health is critical as injuries or illnesses would be detrimental to the future of their farm," Riley says.
ExerciseNZ is dedicated to promoting staff wellness so have set up a stress management endorsed programme with financial benefits for New Zealand businesses which includes self-employed farmers.
"Our stress management exercise association endorsed programme (SMEAEP) allows employers to take up exercise programmes for their staff that are fringe benefit tax exempt and tax deductible. Self-employed farmers should ask their exercise instructor if they are SMEAEP registered to ensure they receive the full benefits," Beddie says.
ExerciseNZ recommends the use of REPs registered exercise professionals: http://www.reps.org.nz/
For further information contact Make Lemonade news editor Janelle Blythe on 021 662 138.
Photo: Group exercise at Ryding2Health, Invercargill