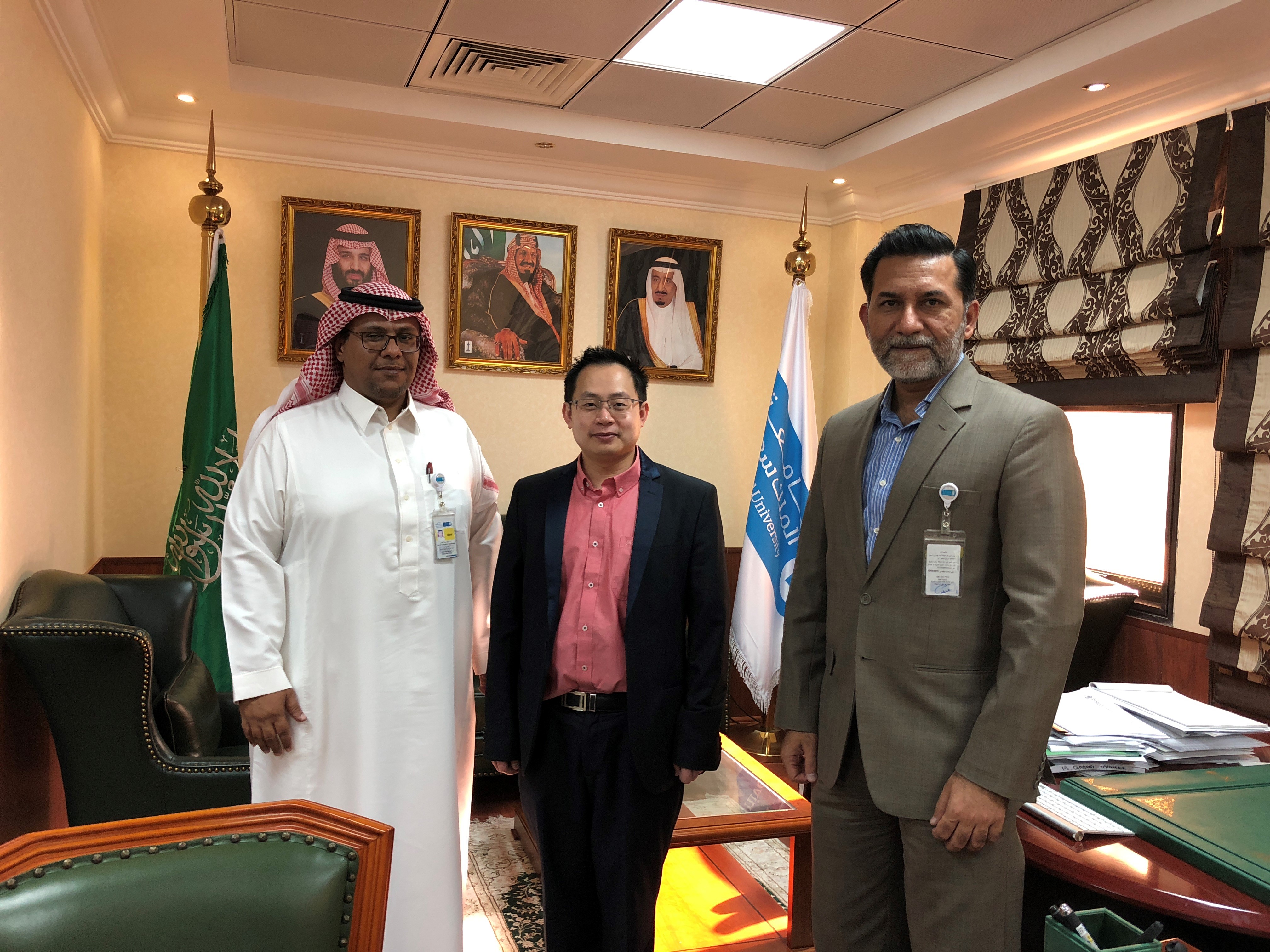 Dunedin – New Zealand company ODocs Eye Care has signed its first overseas international partnership with Riyadh's King Saud University, which is the biggest medical university in the Arab world.
Dunedin-based ODocs chief executive, Dr Hong Sheng Chiong, an ophthalmologist registrar at Dunedin hospital, says they will supply their range of products including its latest eye-catching ophthalmoscope exclusively to the Saudi university for a connected population health project known as RAHAH.
"This is an exciting trail-blazing project and a first for New Zealand. King Saud University will be integrating oDocs smartphone ophthalmoscope as a tool for telemedicine in the primary care sector.
"Then the university will use oDocs AI platform MedicMind to train and develop their own model for detection of diabetic retinopathy and a variety of other retinal diseases."
MedicMind earlier this year created a world-first artificial intelligence medical platform for medical researchers and clinicians to auto-diagnose a large range of diseases based on a single photograph.
Dr Hong says Saudi Arabia, as a young nation with newly found wealth from petroleum and gas in the 1970s, is most at risk of an ageing population and epidemic of chronic diseases such as diabetes.
"A more sustainable solution can be achieved with proper planning and integration of technology. Our ODocs team in New Zealand is so proud with such a landmark achievement and making a positive difference at a global scale., through the partnership with King Saud.
Dr Hong and his Dunedin team build the MedicMind platform system, specifically designed for medical researchers with a mission to make improve diagnostic healthcare and make AI more accessible.
For further information contact Make Lemonade editor-in-chief Kip Brook on 0275 030188.
Photo: Taken at King Saud University, from left: Professor Abdullah Aldahmash, director of the university's Prince Naif Research Centre, Dr Hong Sheng Chiong and Dr Zakiuddin Ahmed programme director of RAHAH.