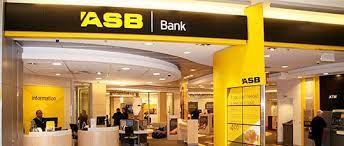 Ōtautahi – ASB customer research shows one in five subscription holders are paying for services they don't use and close to a third spend more than $100 on rolling subscription costs each month.
The research coincides with the launch of ASB's new card tracker mobile app feature which helps customers keep on top of where their ASB Visa credit and debit card details are being stored and how they're being used.
It found more than a quarter of those surveyed have six or more paid subscriptions on the go. A third of customers have cancelled a subscription in the past six months, with half of those saying it was to save costs.
More than 1000 ASB customers nationwide took part in the bank's survey on subscription spending. Content streaming, computer software, and music were the top three services customers couldn't live without.
While the likes of Netflix and Neon were the most valued subscriptions for millennials, customers aged 65 years or older said news and magazines were most important to them.
The card tracker feature is the latest financial wellbeing innovation in ASB's mobile app. It enables customers to easily track subscriptions and to see at a glance where payments have been made to a business that stores their personal ASB Visa credit or debit card details, such as bus pass top-ups and buy now pay later instalments.
As life moves into online, from entertainment to dating¸ it's harder to stay on top of the services people pay for. The ASB research found only 17 percent of customers confidently know how many companies are storing their card details.
The card tracker feature helps solve this problem, giving customers greater transparency and control over their spending and making it easier to identify any potentially fraudulent transactions.
If it's out of sight, it can be out of mind, but by giving customers an easy snapshot of where their card is being stored, and how it's being used, ASB is making it easier to pinpoint any forgotten or unwanted spend.
With rising costs a clear concern for New Zealanders, this is another practical way ASB is providing customers with easy ways to boost their financial wellbeing.
The first phase of the card tracker feature, now available in the ASB mobile app, enables customers to review recurrent subscriptions and one-off card payments made over the Visa network.
Customers wanting to query or cancel a subscription will need to contact their subscription provider directly, however, ASB already has plans to add in-app subscription management in a future enhancement.