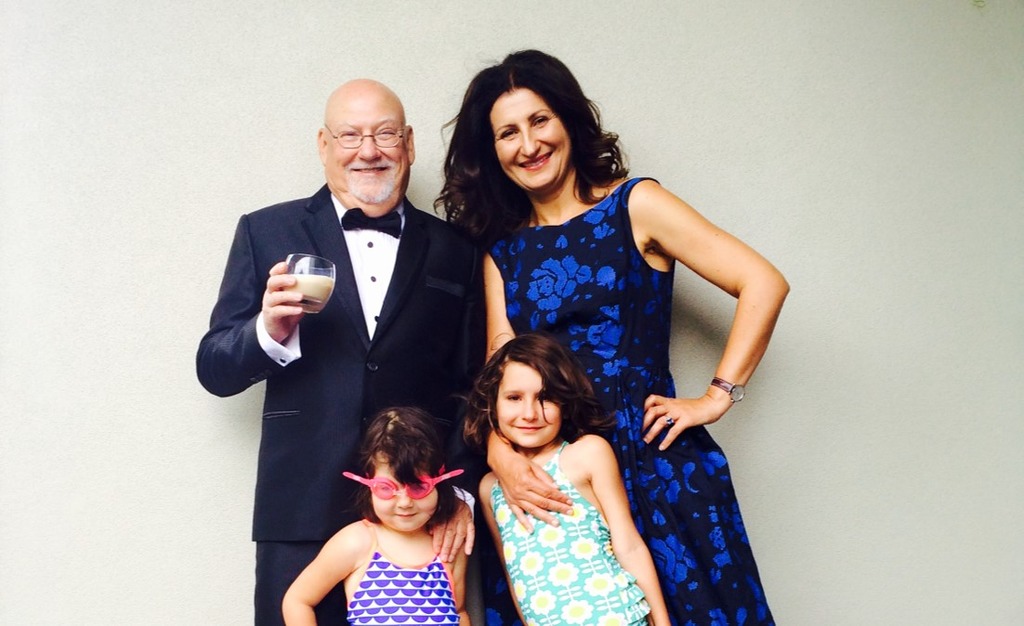 Sir Ray Avery is the founder and chief executive of
Medicine Mondiale
which manages a global network of scientific, clinical and business experts who donate their knowledge and time to develop medical solutions which make quality healthcare accessible to everyone. Ray has been widely honoured, is a New Zealander of the Year award winner and has been knighted for his services to philanthropy.
Sir Ray has a wicked sense of humour which is reflected in the family photo provided which shows formally dressed Ray and wife Anna with eldest daughter Amelia (bottom right) and youngest Anastasia dressed in their swimming attire.
---

Seven Wonders: we ask Kiwis seven important questions, like what's their favourite lollie.
Family man, Sir Ray Avery likes jet planes best because he's always leaving on a jet plane. Here's what else he told us:

---
Q. Pineapple lump, jet plane or jaffa?
Jet plane
Q. Bungy jump, surf or hammock?
Surfing
Q. Cricket test, one day or T20?
One day
Q. Tomato sauce, vinegar or lemon juice?
Lemon juice
Q. Kereru, tui or kea?
Kea
Q. Phar Lap, pavlova, flat white:  New Zealand or Australian?
New Zealand
Q. New York yellow cab, Mumbai tuk tuk or London Underground?
Tuk tuk