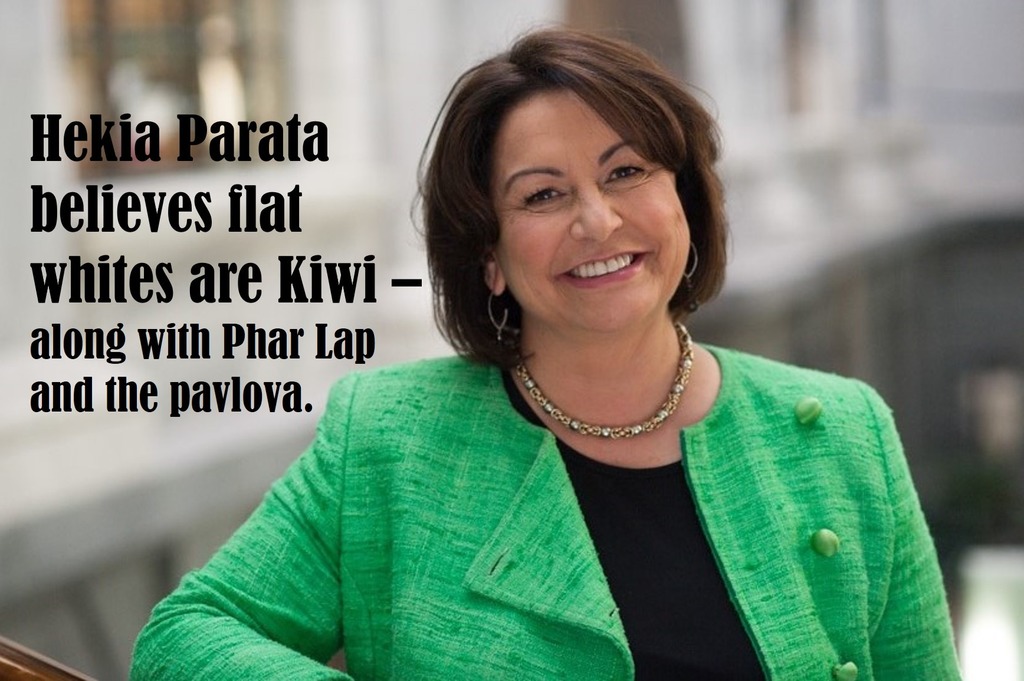 Education Minister
Hekia Parata
, from the lovely East Coast town of Ruatoria, is a big
Lisa Carrington
fan. She enjoys eating yummy home-cooked meals, listening to Phoebe Snow, completing 5000-piece puzzles and debating the state of the world – often all at the same time. She recently introduced the
biggest update to education in New Zealand in 27 years
which enables children to access their education through online delivery.
---

Seven Wonders: we ask Kiwis seven important questions, like whether the flat white originated in New Zealand or Australia.
Hekia Parata believes the flat white originated in New Zealand, along with Phar Lap and the pavlova, of course. Here's what else she told us about her favourite kiwiana:

---
Q. Pineapple lump, jet plane or jaffa?
Pineapple lump
Q. Bungy jump, surf or hammock?
Hammock
Q. Cricket test, one day or T20?
One day
Q. Tomato sauce, vinegar or lemon juice?
Lemon juice
Q. Kereru, tui or kea?
Tui
Q. Phar Lap, pavlova, flat white:  New Zealand or Australian?
New Zealand, of course
Q. New York yellow cab, Mumbai tuk tuk or London Underground?
New York yellow cab