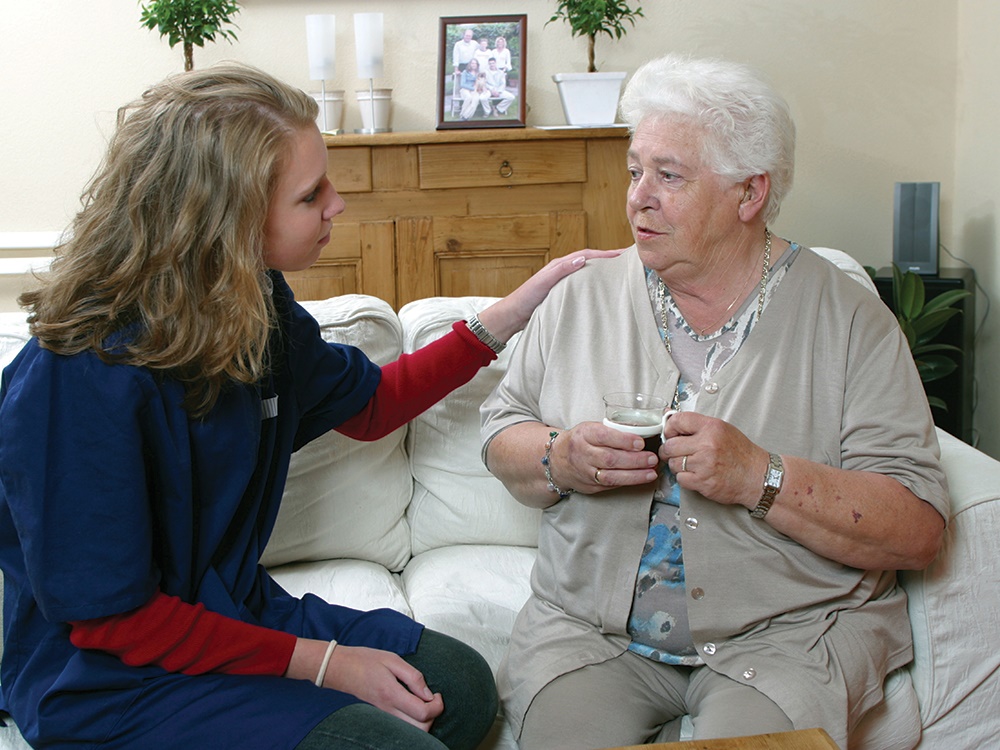 Auckland – New Zealand dementia organisations have just released an action plan to help New Zealand prepare for the expected increase in the numbers of people with dementia.
This comes after yesterday's release of the World Alzheimers Report which warns that countries like New Zealand are unprepared for a surge in dementia cases and need to take urgent action.
NZ Dementia Cooperative (NZDC), director Shereen Moloney says the New Zealand dementia sector is concerned about the predicted surge in dementia cases which is why they organised a NZ Dementia Summit and have just released a report outlining critical actions to address the issue.
"The sector was concerned enough about the situation to work together at a dementia summit last year to talk about what needs to be done and to develop an approach that both government and the dementia sector can agree on."
The NZ Dementia Summit was co-hosted by the NZDC, Alzheimers New Zealand and Carers NZ and has produced the report which recommends eight critical actions, the first being the urgent need to form a dementia council tasked with developing a national dementia plan for 2017.
The critical actions outlined in the NZ Dementia Summit report are as follows:
Create a national dementia plan in 2017, with adequate funding attached
Shift the paradigm from secondary care to primary care
Raise awareness and encourage timely diagnosis
Value people with dementia through person centred flexible services
Value family carers/improve options for respite
Improve integration, coordination and navigation
Develop an appropriate dementia workforce
Establish dementia-friendly environments
Moloney says the NZ Dementia Summit report provides the template that the Ministry of Health, Ministry of Social Development, district health boards and the sector need to make the urgent changes that the World Alzheimer Report has recognised.
"New Zealand's traditional health system is focused on acute care rather than the care of people with long term conditions. The NZ Dementia Summit report identifies the need for dementia to have the same recognition and acceptance as other disabilities and describes how services and funding need to change to provide care and support for people with dementia and their families."
In New Zealand around 150,000 people will be diagnosed with dementia by 2050 and the costs to the economy will triple to $NZ3 billion a year.
"People with dementia always have potential to be active members of the community – working, volunteering, attending and socialising," the report says.
Those who had input into the report believe a focus on primary care would help with more timely diagnosis. It is also suggested that the development of dementia nurse specialist roles and care navigators would improve dementia diagnosis and management in primary care.
Moloney says primary care plays an important role in diagnosis and ongoing management and there is a need to provide more education, support and resources to general practices so they can spend more time with patients.
"There needs to be a multidisciplinary team approach, including nurses and allied health, to help families manage the condition," says Moloney.
The NZ Dementia Summit report provides views and recommendations from the 2015 NZ Dementia Summit which brought together 224 participants including health professionals, service providers, government officials, educators, researchers and people and families affected by dementia.
View the full 2015 NZ Dementia Summit report.
For further information contact Make Lemonade news editor Janelle Blythe on 021 662 138.